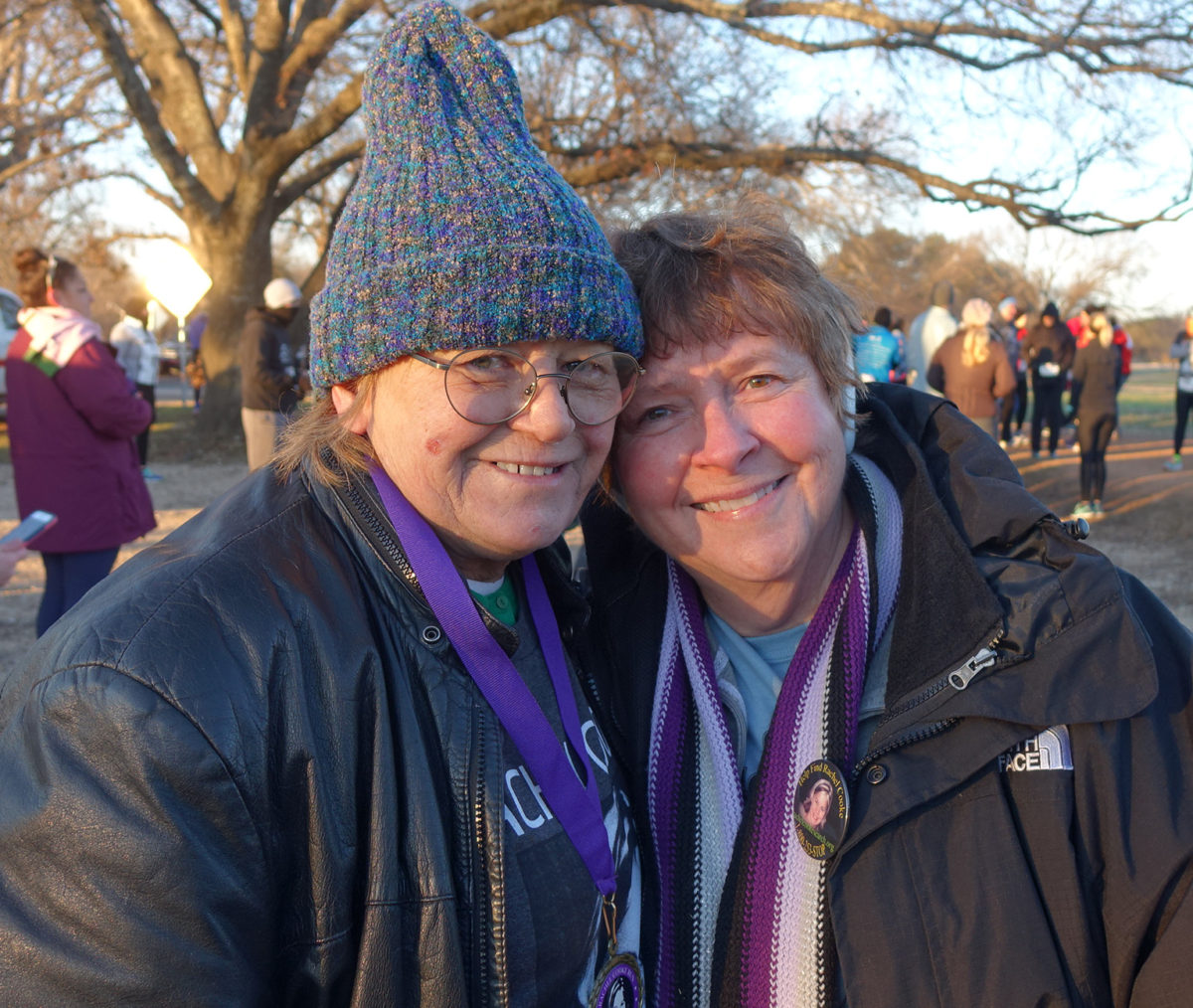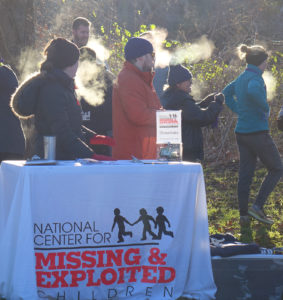 Janet Cooke and Rentsch Brewery partnered together for the first annual Rachel Cooke Memorial Run. More than 100 runners gave new meaning to the term "warming up" for the race on as the temperature at the starting line was 18°.
Janet is the mother of Rachel Cooke, who went missing during her morning run January 10, 2002. Founded to honor of the 15th anniversary, the race was designed to promote awareness of runner safety and bring visibility and funding to the work and needs of the Central Texas Chapter of the National Center for Missing & Exploited Children. Cooke says she sometimes pulls up to runners with ear buds and warns them to be more aware of their surroundings. "You just never know when that might be the person that they target. I bring awareness any way I can."
Runner Julie Leahy kept her toes warm before the start by sitting cross legged on the ground. "I'm here for [Rachel's] mom. Janet is the force behind this event and I have always wanted to find a way to help her. This is a great event, despite the cold, and I know this is something Rachel would like."
The Georgetown Police Bike Team was out in support as well as helping along the race course, and Sheriff Robert Chody, whose office still has the Rachel Cooke case open, was on hand to cheer on the runners. The Sheriff's office still receives tips on her whereabouts.
"Today was a big success," Janet said. "We didn't have a humongous turnout because of the weather but we had a really great turnout. Many people have expressed an interest in this race and all these freezing people are here still smiling so next year, God willing, we will do this again."