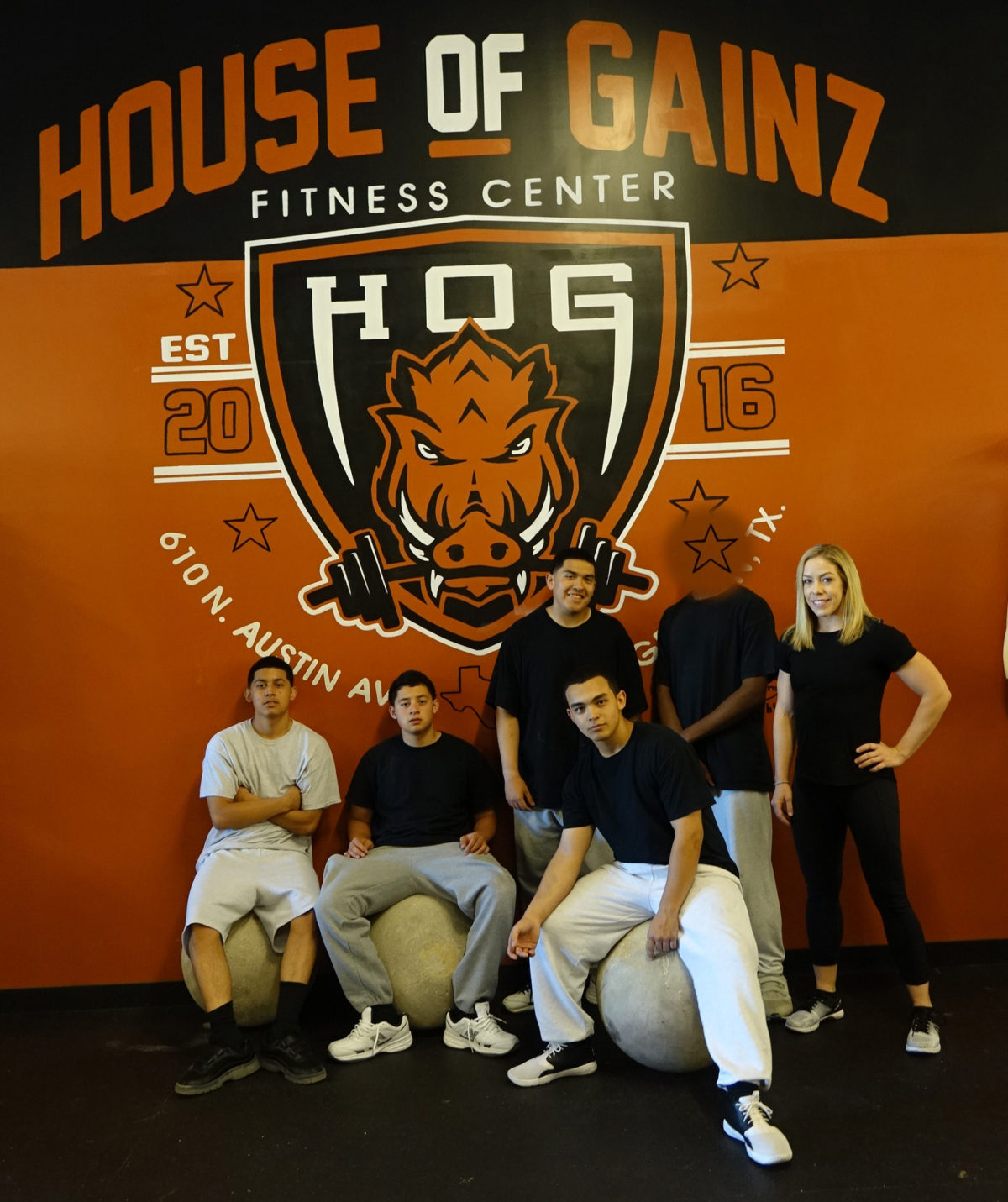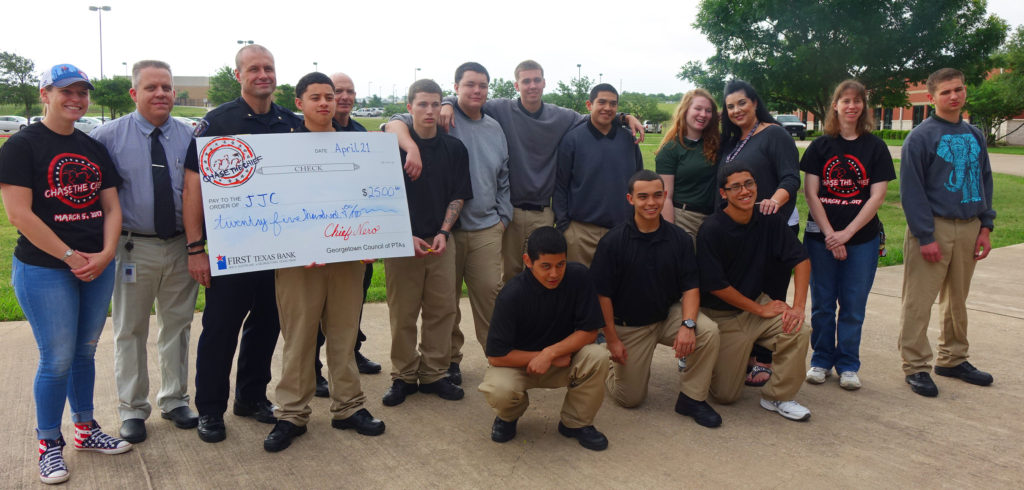 Williamson County Juvenile Services Principal Bob Fisher (2nd from left) and his students received $2500 from Assistant Chief Cory Tchida (3rd left) as part of the city-wide distribution of money raised at last month's annual Chase-the-Chief Fun Run and 5K. The award marks the first time funds have been disbursed to the Juvenile Center, which, although educating students from all over Williamson County, is technically a GISD facility.
Coach Dee Martin (3rd right) says money will go toward the Center's wish list for sports equipment, volleyball nets and other athletic needs.
Residents at the facility also have a new community connection in House of Gainz gym (bottom photo) in Georgetown. Prevention Coordinator Kristin Davidson says, "It is a massive fitness facility with a different vibe than a traditional chain gym. It attracts serious body builders and fitness competitors—a little tough, a little gritty. I personally love it." Davidson says HOG embraced the kids with open arms and opens the gym for them to work out any time.
"I've been bringing groups of kids out there every Sunday and in a relatively short time I've noticed improvements in attitude, overall better moods, and it has been a chance for them simply to feel normal again. Some of the trainers and members of the gym have really taken to the kids and have volunteered their time to teach them different skills and weightlifting. The boys are really flattered when gym members offer them advice and encouragement. It has really evolved into something special."
More about the gym at HouseOfGainzGT.com