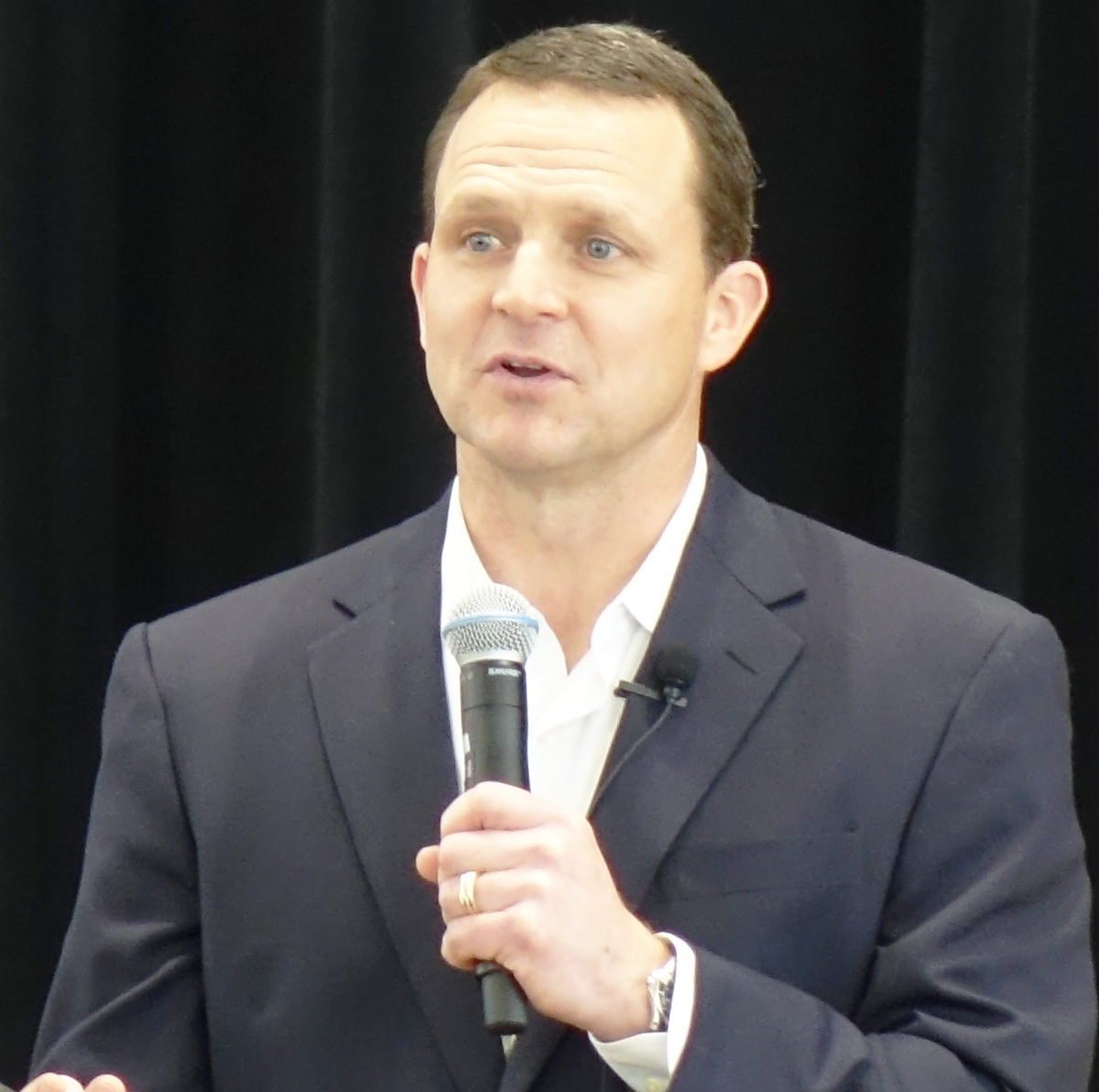 On February 5, GISD Superintendent Dr. Fred Brent (above) and the Georgetown Education Foundation hosted the 4th Annual State of the District and officially cut the ribbon on the newly-renovated Hammerlun Center for Leadership & Learning. For the first time, all GISD administrative staff and leadership are co-located onsite. Human Resources Director Jessica Neyman says, "As the city's largest employer, this is a dream environment that will lead to greater collaboration and benefits for the district."Historical Ties at 4th Annual State of the District
The luncheon was beautifully catered by the Culinary Arts students at East View HS, decorated by artwork from several schools, and punctuated by demonstrations from the Sea Perch Club, East View's "Newsies" cast, NJROTC, and stunning launches by the Georgetown HS rocketry club.
GISD Trustee Scott Stribling called the event "An incredible opportunity to showcase what the ISD has been able to do with taxpayer dollars. The whole point of this building is the impact this training center and space will have, for hundreds of teachers and students at a time. It will mean significant outcomes in our classrooms."
The energy in the new building and among the staff and supporters was palpable, due largely to the impressive work space, intentionally left untouched in many areas to show 100-year-old foundations and wall tiles. Also present are stand-up desks, quiet rooms and "genius center" work spaces to foster better communication and workflow. Dr. Brent called it a "mental model of how public education changes over time."
The building was constructed in 1917 and has been home to several GISD schools in the past 100 years.
Dr. Brent explained; "This is our fourth annual event and also the year we cap off 2015 bond project with this ribbon cutting. We all knew and loved Jerry Hammerlun; he left a legacy and a focus on growing people—that's why this building is so rightfully named after him. What better place to talk about the future of our district than in the very place we were born."