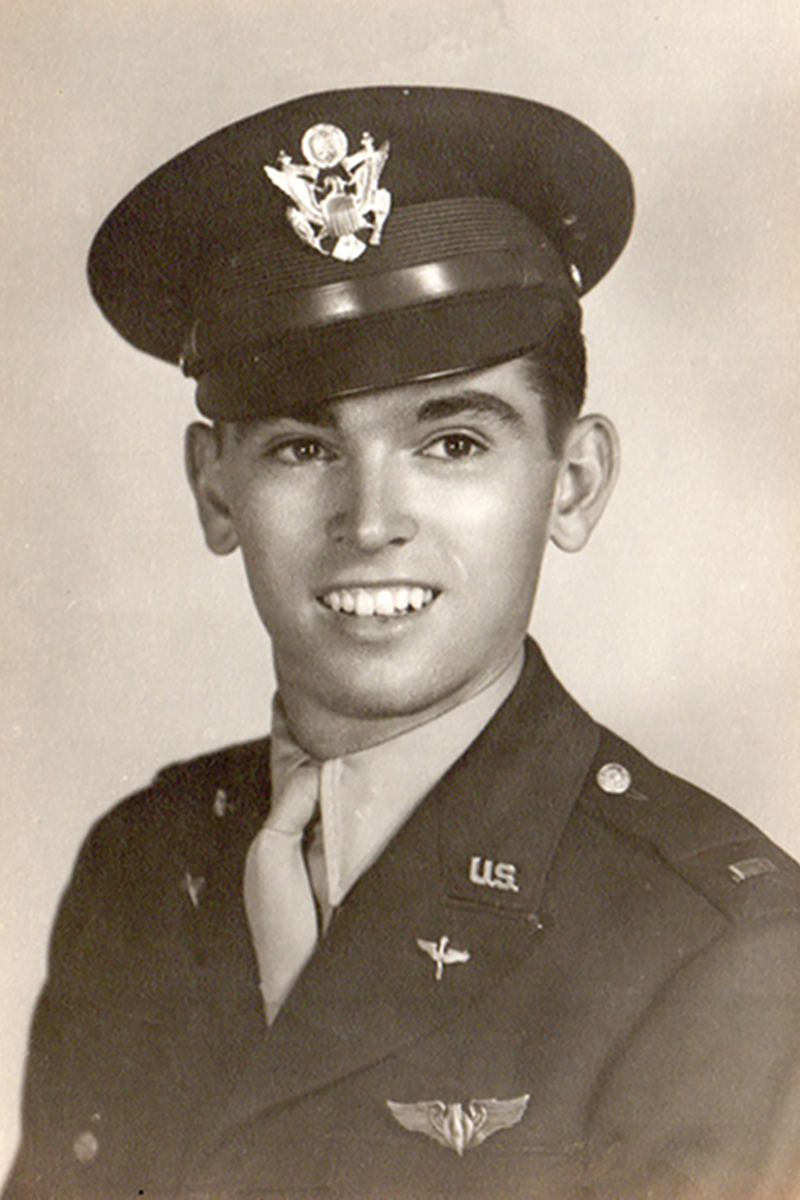 Sun City resident Sandy Althaus shared a long-awaited Memorial Day with her family, having learned that after 74 years, the final resting place of her cousin LT Thomas Kelly was found in the waters off Papua New Guinea.
Kelly was a bombardier of B-24 "Heaven Can Wait";  part of the 320th squadron of the "Jolly Rogers" 90th Bombardment Group and was on a mission to bomb Japanese anti-aircraft batteries around Hansa Bay during World War II. They were shot down by enemy fire and crashed in the ocean.
In October 2017, a team from Project Recover set out to perform an archaeological survey of Hansa Bay believed to be the final resting place of five U.S. Aircraft with 24 MIA lost during fierce combat. Based on the historical data, "Heaven Can Wait" was believed to be offshore the north end of the Bay. After 11 days on the water, and a search that covered nearly 27 sq/KM of the sea floor involving scanning sonars, high definition imagers, advanced diving, and unmanned aerial and underwater robotic technologies, Project Recover located the debris field of the B-24 bomber in 213 feet of water. The details of the site have since been formally communicated to the U.S. government to potentially recover and identify the remains of crew members missing for over 70 years.
Much of the research was done by Kelly's own family, primarily Sandy's son, Scott, a professor at the University of Illinois, over five long years. "This discovery of where the wreck is, of seeing pictures and videos of the wreck on the floor of Hansa Bay. My goodness, it brings closure in a way we didn't expect," Dr. Althaus says.
"We never dreamed our search would be made known," Sandy adds. "As a family we have asked that the story not be about us but about remembering and valuing all servicemen and women who died for our country so that we could enjoy and experience freedom today. My cousin was 20 years old at his death. His mom and my mother were sisters and our families were very close."
Dr. Althaus said if his cousin's body is retrieved the family hopes he might someday be buried in his hometown of Livermore, California. For now, however, the family is simply rejoicing in having finally found him.
Sandy and her family joined hundreds of others in Sun City May 29 to honor all veterans and those who "…gave the last full measure of devotion." ~Abraham Lincoln