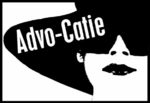 No, I don't mean for the finale of America's Got Talent. I'm talking about the mid-term elections November 6. I'm so anxious about people who don't study on local races that I'm going to re-purpose my own column, something I used to brag I would never do because I should always have something new to say. So much for that. Here goes…
~~You can't just read the candidate website to get the full picture. Every one of them says "I'm the right person for the job", so you have to read news clips and maybe attend a debate or two.
Think you're too savvy? Here's your test. Tell me if this person would be a good President.
Former fighter pilot and combat veteran; served honorably and was credited with many airborne and hand-to-hand combat kills. After he was discharged and under the mentorship of an influential political figure, he rose to second in command and conducted operations for the agency's paramilitary and training for 20 years.
His early career was not without conflict and it was discovered he was responsible for acts of violence. However, his decisiveness eliminated future terrorist acts against the agency. He was also able to unify diverse demographics and generations under a single moral doctrine through a strict code of discipline and accountability.
Estranged from his children since the tragic death of their mother, this candidate recently reconnected with his daughter who, inspired by her father's mission, is working on a very respectable start-up of her own. His son also shows great promise, following in his footsteps by training to be a fighter pilot and sharing his religious fervor.
He also provided infrastructure and oversight for two massive construction projects; creating thousands of jobs for hardworking, middle class citizens.
Do you like this guy so far? Would you vote for him?
If you said "yes," congratulations! —Darth Vader is now sitting in the Oval Office.
The spin is so easy. So let's try again…
His completion of two fully-functioning Death Stars firmly established The Empire's dominance in the galaxy and although the first was not a military success, like all inspired leaders, he chose to renew resources and rebuild, on time and under budget.
While he was previously indicted for political intimidation, it was determined that freezing an opponent in Carbonite did not cause severe or permanent damage and charges were dismissed.
Mr. Vader also vehemently asserts that his son's unfortunate hand amputation was the result of "familial horseplay during an awkward moment of revelation."
No evil villain here!
Vader's prowess in management reflects his expectations for success and near perfect performance record as he is frequently overheard saying "I find your lack of spreadsheets disturbing," and has a keen ability to choke dissidents without physical contact.
He is a master negotiator, having signed major deals to great agency benefit by asserting "I am altering the deal, pray I do not alter it any further…"
Additionally, Mr. Vader is a seasoned student of psychology. Knowing that political favor is based 85 percent on appearance, 10 percent on sound, and 5 percent message, his voice modulator makes him a clear favorite during debates and, at 6'8", he really rocks a black cape.
So, if you want a galaxy free of disparity, annoyingly opposing viewpoints and challenging personal choice, you will vote for Lord Vader. Join us, or die.
Just kidding. Just vote for Vader and all will be as we have foretold. These others are not the candidates you are looking for. Move along. ~~
Advocatie just advocates even a little bit of political homework—it's all about perspective right? The Force can have a strong influence on the weak-minded. ~Obi-wan Kenobi
Next issue, we'll talk about Vice President Voldemort.