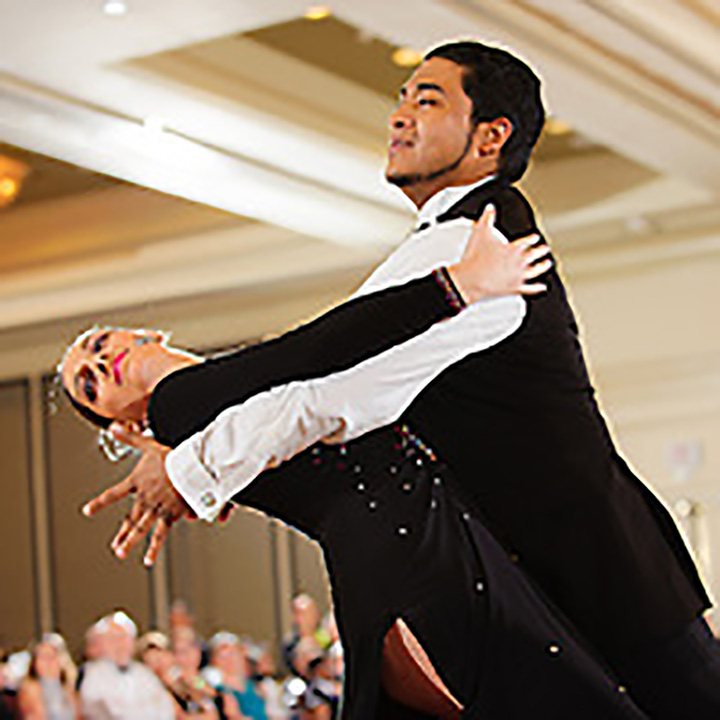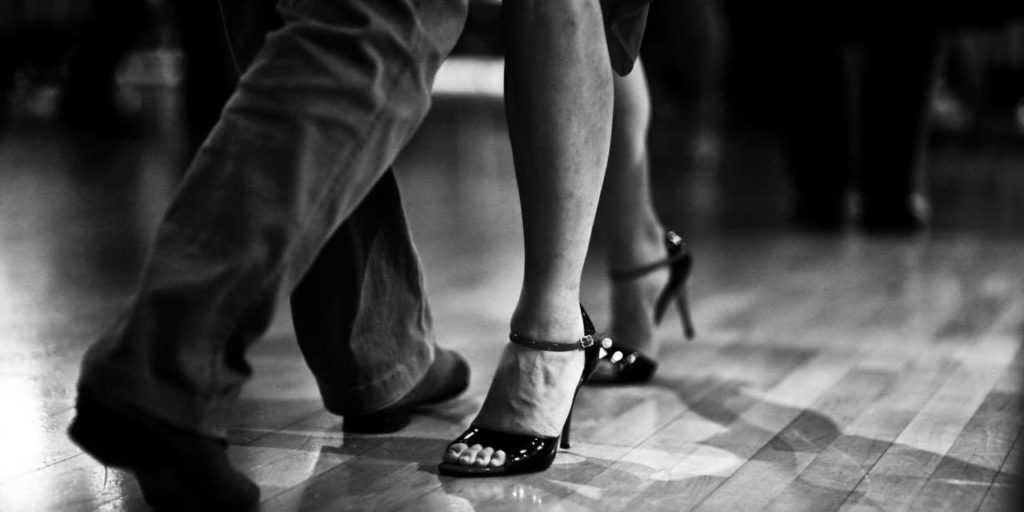 If you're older than, say, 35, you know who Arthur Murray was. Heck, we all know that's where Johnny Castle learned to dance before someone put Baby in a corner.
Now Arthur Murray is in Georgetown; strengthening the renewal of ballroom dance and bringing class back to the dance floor.
Owners Carlos Hernandez and Elena Lewis met ten years ago when Elena was a new instructor and Carlos was a seasoned instructor of ten years. They worked together in the Washington D.C. area and went separate ways for a bit before reconnecting five years ago and wound up a happy couple, now with a three-year-old daughter.
"Carlos was, most of the time, where I wanted to be in the business and I followed a similar path in my dance career. He always wanted a studio of his own and I wanted to be near family so when we were looking to relocate, I'm a Texas native. We did the research and fell in love with Georgetown."
Carlos says, "We feel very blessed to be out of the hustle and bustle of a big city but in a booming smaller town like Georgetown with people who have helped us. We love giving this dance opportunity to people and we are already Ambassadors in the Chamber of Commerce; we've been waiting for this right time for a long time."
The pair have been slowly building their clientele; couples who want to learn steps for their wedding, or their kids' wedding. They are also reaching out in the community to get to know people and groups—giving free lessons for the Sun City Ballroom Dance club (to rave reviews) as well as GISD Middle School students. "We were really excited about the response from the after-school group. We got so many boys and when they come to lessons, the girls will follow. It's great to see them put down their phones and learn proper ways to hold each other on the dance floor."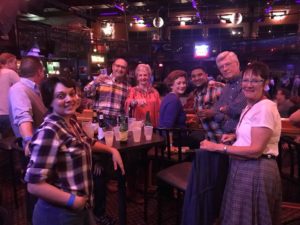 Elena says. "We have a lot of diversity in our clientele and Georgetown is the perfect size for people to still share good ideas by word of mouth."
The studio is also sponsoring a Dancing with the Stars event with the Georgetown Chamber of Commerce. "Arthur Murray was actually the driving force behind the television show and we're thrilled with the resurgence of its popularity," Carlos says. "We are all about family and camaraderie and we have a great student body that has embraced that."
Fans can also look for a Spring "Dancing with the Ambassadors" benefit for  Williamson County CASA at their studio March 25.
Each Arthur Murray studio is a franchise and is very much reflective of the owners so while the dancing is the Arthur Murray method, the Georgetown studio is all about Elena and Carlos' style. "Many dancers are used to a wall of mirrors and we don't have that. We like to focus on the dancing and the partner without the distraction of people who don't like to look at themselves, or (laughing) some people that look in the mirror too much and lose focus on the movement."
Arthur Murray focus has always been on private lessons, Elena says. "Arthur Murray made that popular, which is why we can guarantee your success. We can adjust to learning styles, abilities and customize for the dances you want to learn."
Clients get the first lesson free and can purchase packages for $525 and up for singles or couples. But, in addition to the private lessons, they have open classes every night for no additional charge, and Thursday night is a dance/social night for all the students.
"We want people to be social and feel like they can come here any time for practice or rehearsal, or just for fun. It's a safe place to work on their skills before heading out to venue where they might be more self-conscious. We also encourage people to dance with other partners."
Carlos adds, "We really enjoy and are fulfilled seeing couples start to enjoy it and get excited about it. We got a text from a couple who got applause on a cruise ship. And it's the best exercise to do together. You're focused on each other, it's not competitive and one person's improvement helps you both."
Arthur Murray of Georgetown is open Tuesday-Friday 12-9pm and Saturday 11-7. "And bring the kids," Elena says. "We have a quiet room where they can play while you dance."