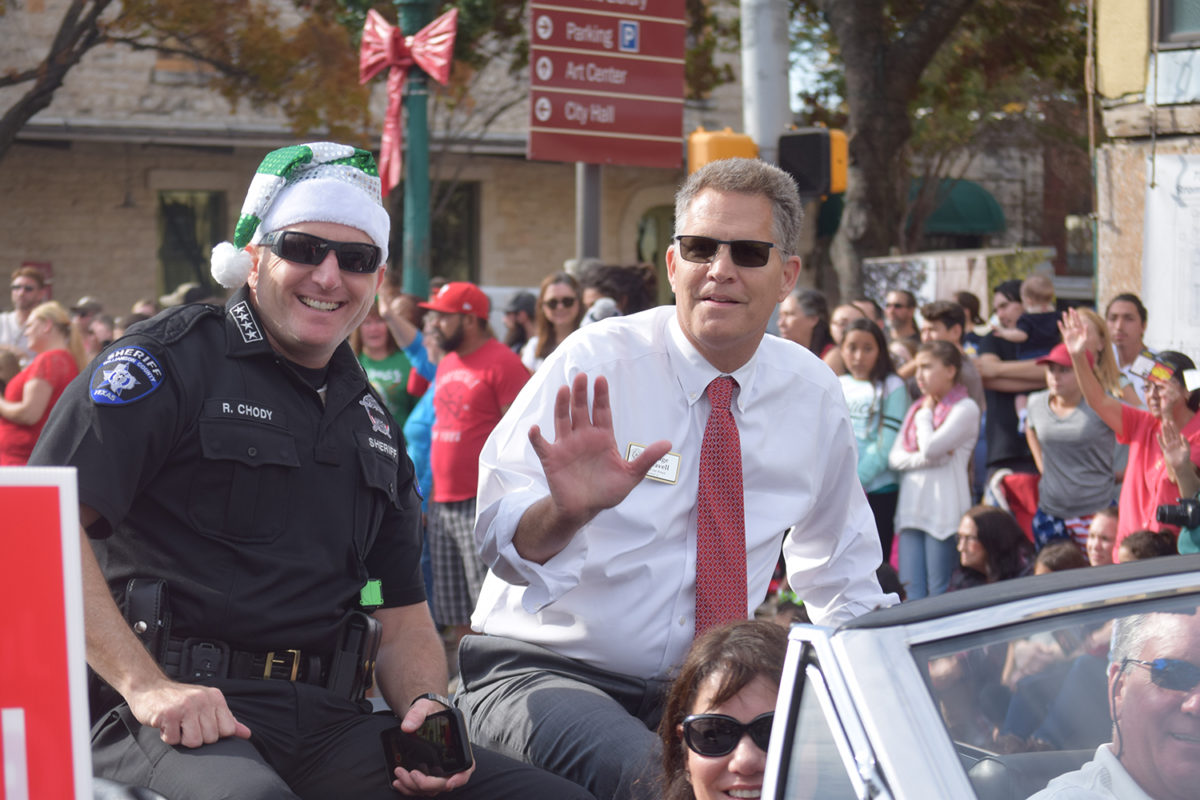 Texas Judge of the Year says he values hearing from citizens; vows to hold the line on taxes.
After months of deliberation and prayerful reflection, Judge Bill Gravell, who has served as Justice of the Peace (Pct. 3) since 2013, announced his candidacy for Williamson County Judge.
On December 2, following the Christmas Stroll parade at the county seat in Georgetown, Judge Gravell stood on the west steps of the Courthouse surrounded by elected officials, supporters and law enforcement to make his case that the voters of Williamson County will have a choice for fiscal conservative leadership in the Republican Primary on March 6, 2018.
Gravell said, "Williamson County must have strong conservative leadership to manage growth and keep our county safe. I strongly believe government officials should operate their offices with a conservative, business minded approach. When I took office in 2013, I made it my mission to transform my court into the most efficient and fiscally conservative office in Texas." Gravell continued, "Saying you are a conservative is one thing. Actually governing like one is another.
"We need a true conservative business-minded leader who does not have a record of raising taxes year after year. It's time we focus on needs, not wants, and actually cut wasteful spending. That is exactly what I will do as your next County Judge.
"I am a lifelong conservative Republican and resident of Williamson County. We are one of the fastest growing counties in America and I know the importance of keeping our county safe and strong. We must lower our taxes to offset skyrocketing property appraisals and get a handle on our spiraling $1.3 billion debt. Williamson County has a reputation for keeping our families safe and we must make our public safety professionals a priority, not just a campaign punch line. And finally, we must improve our infrastructure and mobility to keep Williamson County moving," Gravell concluded.
To date, Gravell's opposition includes Round Rock City Council Member Frank Leffingwell.
More on this race in the January Advocate.