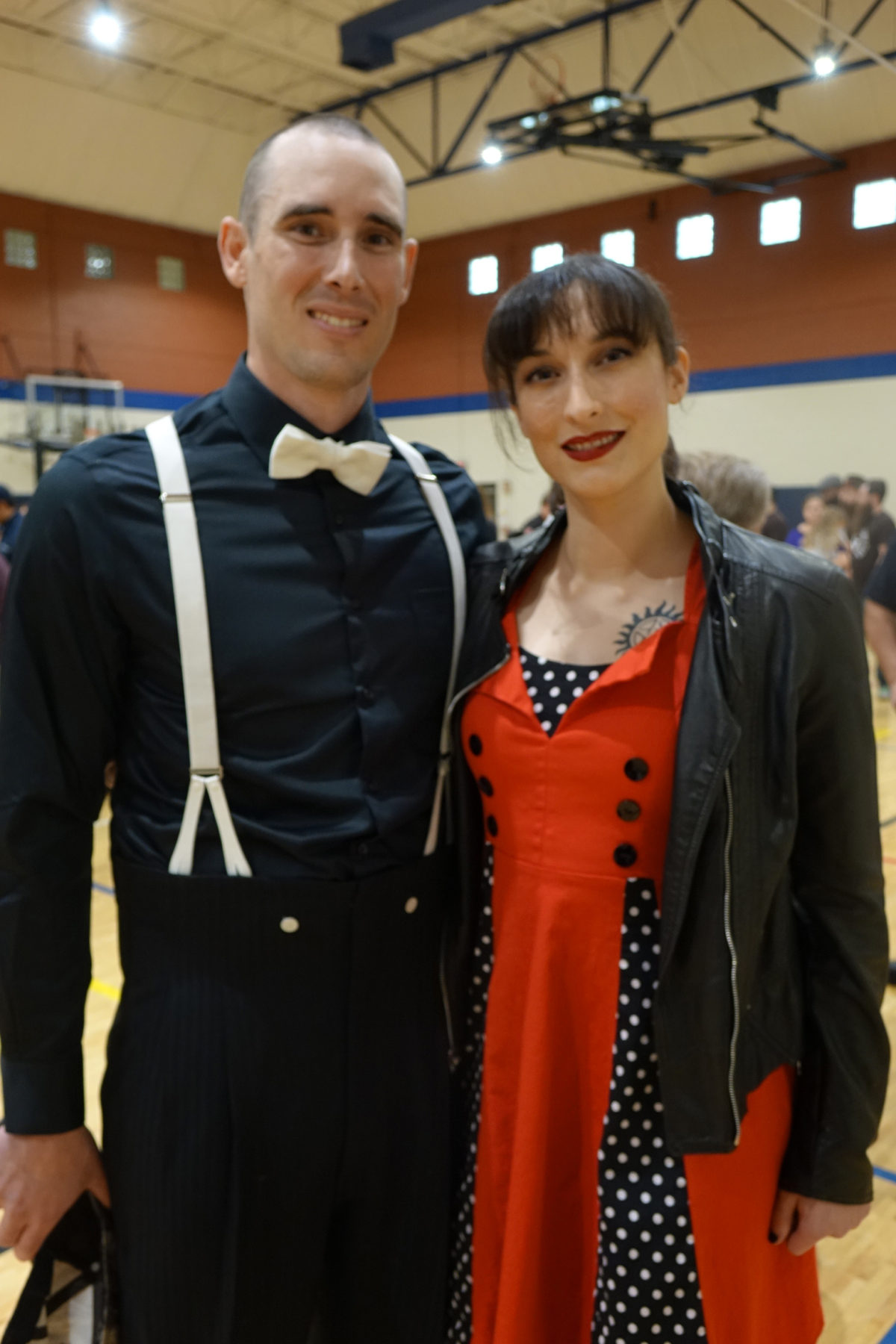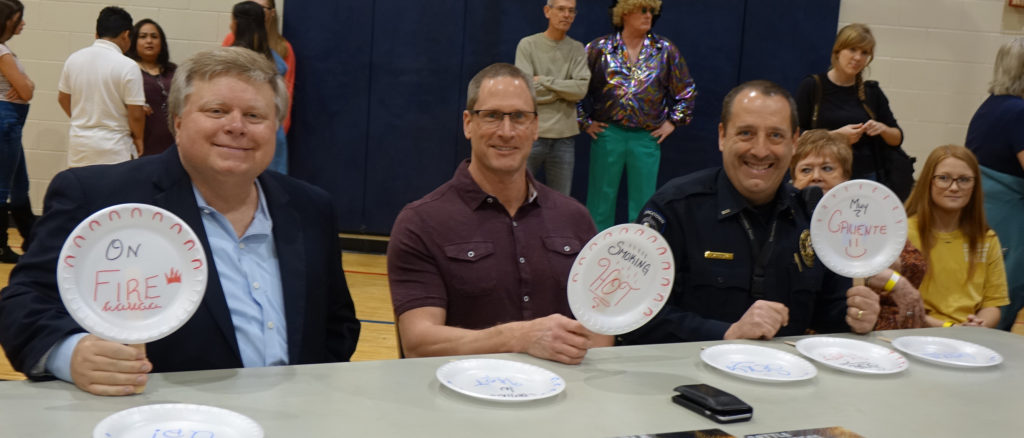 The Boys & Girls Club of Georgetown held their annual "Dancing with the Stars" fundraiser January 21 at the Georgetown Community Center. This year's theme was "Battle of the Badges." Expertly trained by Arthur Murray owners/instructors Elena Lewis and Carols Hernandez, the "badge" competition featured members of Georgetown Fire and Police who trained for months and went head to head with traditional favorites like the Lindy Hop, the Hustle and a very caliente tango number.
Couples were judged by Mayor Dale Ross, Fire Chief John Sullivan and Lt. Bert Witcher (below). Judges were very generous to the competitors and the dance portion ended in a tie.
Firefighters Priscilla Coffman and Jason Jeffery (at right), Police Captain Roland Waits and Officer Delta Jolly each danced two numbers then broke the judges' tie with a not-at-all-planned lip sync battle. Each first responder performed with Lewis and Hernandez who agree that all their hard work was well worth it for the dancers and for the kids in the Boys & Girls Club.
Based on crowd response, the police team was the final champion for their "It's Raining Men" performance due, certainly, in part to their back up dancers in blue.
The Boys & Girls Club offers after-school activities and athletic designed for character development and good citizenship; maintaining academic success and healthy lifestyles. They also strive to help kids develop leadership skills and provide opportunities for planning, decision-making and service to the community. To support in Georgetown, visit BGCgeorgetown.org or 512-868-3900 to volunteer.