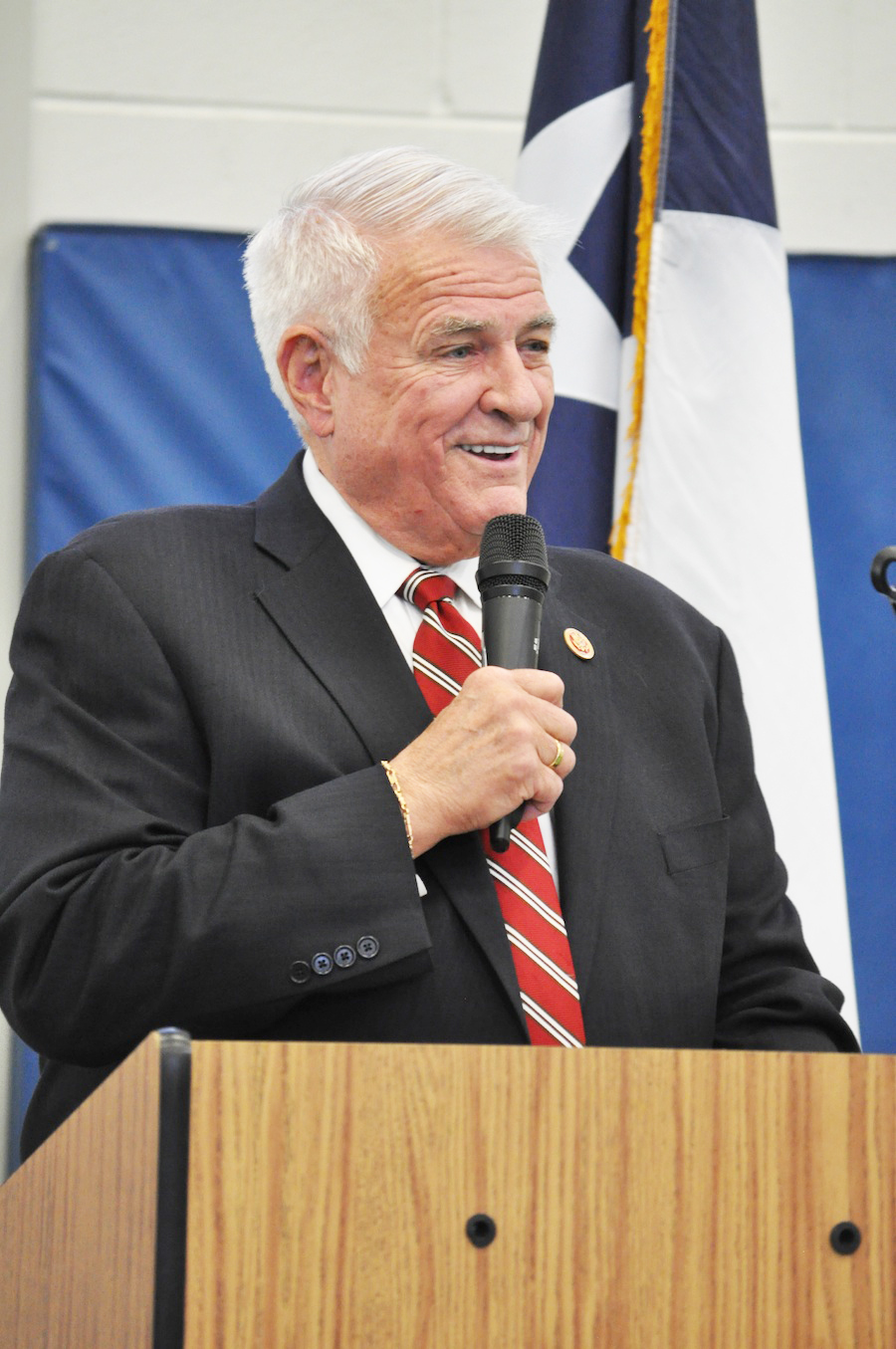 Congressman John R. Carter received the Department of Defense Distinguished Service Award Feb 15. He was presented with the award by Acting Secretary of the Army Robert Speer. The Army awards this decoration to those who provide distinguished service that makes a substantial contribution to the accomplishment of the Army's missions.
"I would like to thank Acting Secretary of the Army Robert Speer for recognizing me with this distinguished award," said Rep. Carter. "It is a great honor to be seen by the most senior Army leadership as playing a key role in maintaining the greatest Army in the world.  Serving as the Co-Chairman of the Congressional Army Caucus for nearly eight years has been one of the hallmarks of my career.  During those years, our Army has sacrificed tremendously, and as a Representative for Fort Hood I know this all too well.   The Army Caucus will remain as the beacon of Congressional support for our soldiers and their families.  I look forward to working with Mr. Speer and the Army Chief of Staff, General Mark Milley, to grow the capability and capacity of our United States Army in the years to come."   
Secretary Speer said, "This award represents my appreciation for Congressman John Carter's work as the Co-Chair of the Congressional Army Caucus and support to the Army over the past year.  I am grateful for his work, and appreciate his steadfast support and friendship to the Army."
Rep. Carter represents Texas District 31, which includes Fort Hood, the largest active duty armored military installation in the free world. He serves as Chairman of the Homeland Security Subcommittee on Appropriations, co-chairman of the Congressional Army Caucus, is on the Subcommittee for Commerce, Justice and Science and the Defense Appropriations Subcommittee.