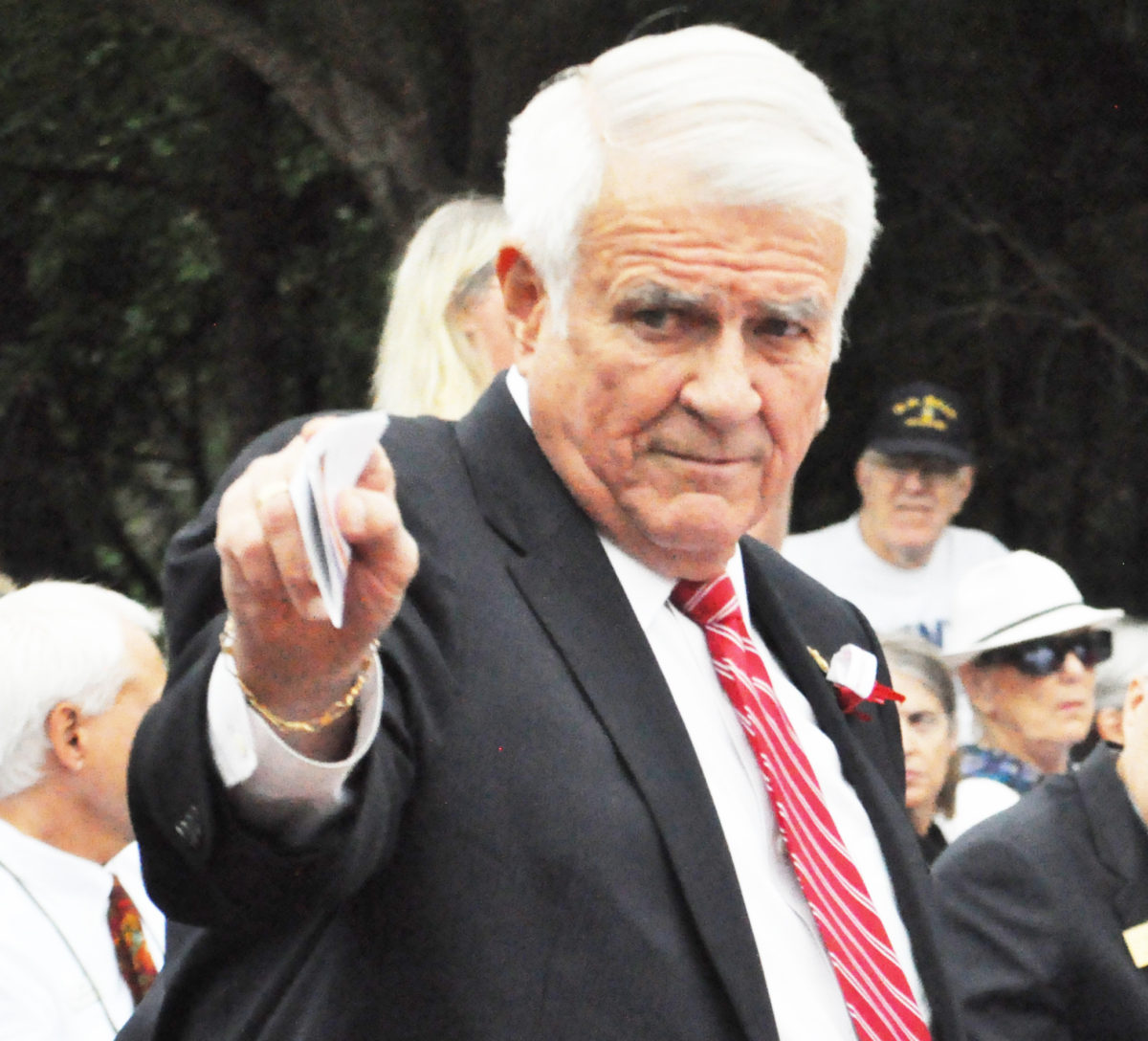 On the Issues…
Obamacare
Obamacare is a flawed and failed policy that has increased premiums, raised taxes, and cut the incomes of millions of Americans. It forces Americans into ineffective insurance plans, rather than real health care coverage.
After voting more than 60 times to repeal and replace Obamacare, I am proud that House Republican have introduced an innovative plan to replace this disastrous law. The American Health Care Act preserves vital patient protections including protecting those with pre-existing conditions, lifting lifetime caps on medical care, and allowing dependents to stay on their parent's plan until they are 26 years old. We are providing a more consumer focused marketplace, not a government mandate with burdensome taxes. My colleagues and I are working to provide all Americans the ability to actually receive the health care they deserve, not just have a meaningless insurance policy that is too expensive to use.
For more information on the American Health Care Act, please visit: www.readthebill.gop
Immigration
As Chairman of the Homeland Security Appropriations Committee, I know firsthand the challenges that our customs and intelligence personnel face when attempting to vet applicants from countries with little to no record keeping. I support President Trump's efforts to increase security measures and vetting processes on people seeking visas to our country, and those refugees seeking asylum. I am committed to keeping Texans safe and I will continue to support all efforts to put our national security first. I stand against any polices that open the door to radical extremists manipulating our immigration policies and infiltrating our homeland. We must ensure we have the best practices in place to deny entry to those wishing us harm while allowing peaceful, freedom loving people access to our great nation.
Trump's Joint Address
President Trump tonight delivered a very positive address outlining his vision for our great nation, one that includes bringing America together as we work to increase security across our communities, reduce regulations to create job growth, and renew investment in our middle class."
I'm glad the President shares my commitment to rebuilding our military. After eight years of gutting our armed forces, we must commit the resources needed to ensure our men and women in uniform have the tools necessary to succeed, and that we have the military strength to protect our great nation.
President Trump also discussed the repeal and replacement of Obamacare. The House is hard at work putting together legislation that will allow more choices, increases access to cutting-edge health care, and lower costs.  We want to create a system that puts patients, not the government, first!
I look forward to working with my colleagues and the President to support our military, provide safe and prosperous communities for all Americans, and foster better healthcare choices by repealing and replacing Obamacare."
Carter Announces Congressional Achievement Award for Outstanding TX31 Students in CTE
On March 8, John R. Carter (R-TX-31) introduced the Congressional Achievement Award for Outstanding Students in Career and Technical Education. This Congressional Achievement Award, to be presented in May, aims to promote and acknowledge success within the trades for local high school students within Texas' 31st Congressional District.
"The day Sputnik soared over my house when I was a kid was the day that our nation decided that everyone had to go to college so we could compete with the Russians," said Rep. Carter. "While I'm glad we were first to the moon, we lost sight of the fact that a four-year college degree and a white collar job aren't for everyone. We ended up creating a culture that stigmatized those who work in the trades. It's time to change that and celebrate young people interested in the trades and the lucrative, lasting careers they can provide."
The Congressional Achievement Award is a nominations-based program designed to recognize the exceptional efforts of students studying Career and Technical Education skills within the 31st Congressional District of Texas. Nominated students are well-rounded individuals demonstrating a thorough knowledge of their chosen trade.
"February was CTE month, and I've been proud to highlight via social media the great work of CTE students in Central Texas," said Rep. Carter.  "These young people are outstanding examples of the promise of CTE.  I'm excited to salute these innovators with an award that recognizes their achievements."
"In order to bridge the gap between our workforce and employers, I believe promoting Career and Technical Education and the many opportunities it presents should begin at the local level. Across Texas, we have many businesses searching for qualified talent to work in plumbing, roofing, mechanical, heating and air conditioning, and other technical and trades careers. We need to do a better job at promoting and educating our young people on available jobs and careers in these fields that are often good paying, stable, and provide opportunities to grow."
To nominate a student, please review and complete the forms located at https://carter.house.gov/career-technical-education-award/career-technical-education-award/.  The submission deadline is Friday, March 24, 2017.
Rep. Carter represents Texas District 31and serves as Chairman of the Homeland Security Subcommittee on Appropriations, co-chairman of the Congressional Army Caucus, is on the Subcommittee for Commerce, Justice and Science and the Defense Appropriations Subcommittee.