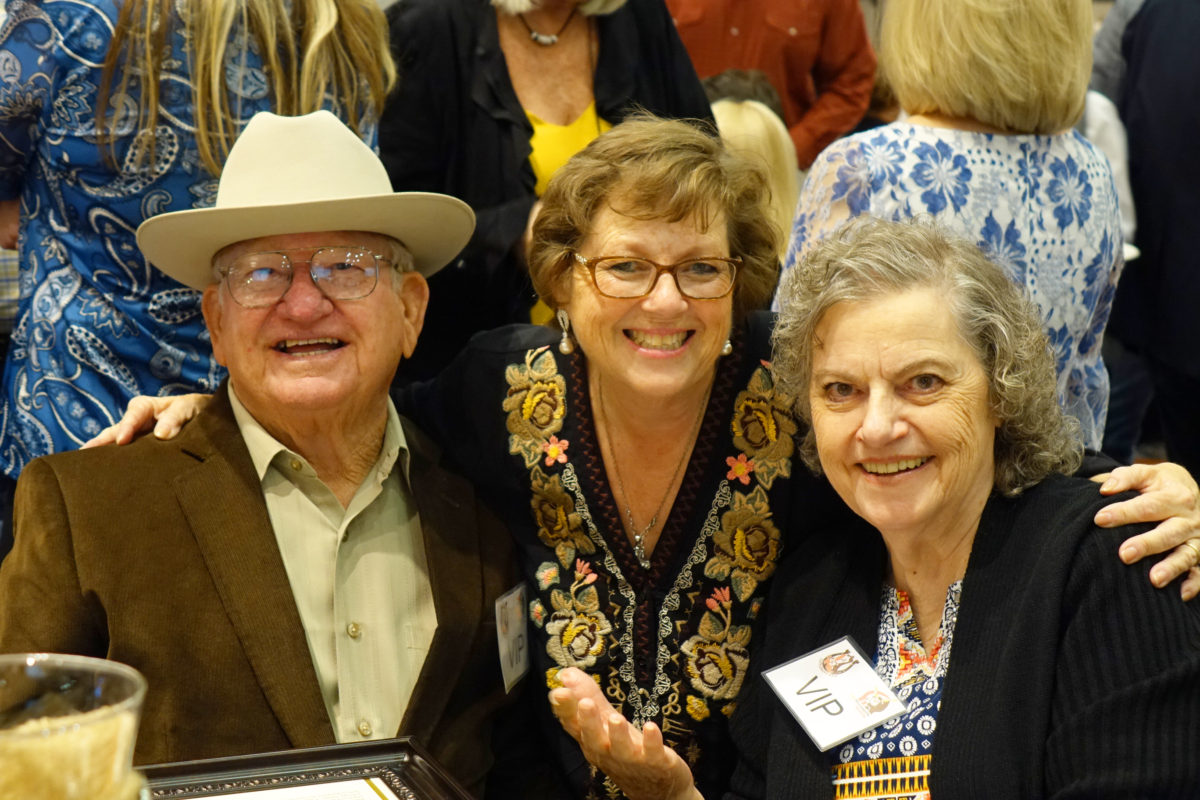 The Williamson Museum hosted one of Georgetown's premiere events Oct. 20 at the Sheraton Georgetown; the 7th Annual Cattlemen's Ball. Museum Director Mickie Ross put on a spectacular evening to raise money for museum events and exhibits, as well as to celebrate Honoree Gail "Big Boy" Hester for his legacy of caring and community involvement in Round Rock and across Williamson County.
The capacity crowd dismissed work, politics, and even sports rivalries to enjoy music, steaks, TapSnaps, raffles, and impressive silent and live auctions. Among the top prizes were a seven-day trip to Punta Cana, artwork, jewelry, and special "to-do" things like a party for 20 at the Historic Courthouse during the Poppy Festival.
Honoree "Big Boy" has lived in Round Rock for 80 years and built a solid and friendly reputation of service through his ownership in an automobile repair shop. He says he got his nickname because he has a twin brother and he was always the bigger of the two.
Big Boy is also known locally for his fundraising fishing trips that annually raise $20,000 for the YMCA and Chamber of Commerce.  He was surrounded by family and long-time friends throughout the evening.
Congressman John Carter, a long-time friend, read from the proclamation he submitted  to the record in the Library of Congress. His recognition for Big Boy's countless contributions to Central Texas included; "If you know round Rock, you know Big Boy. If you've had your car repaired or been to a community event, maybe you attended one of his annual fishing trip fundraisers. Or perhaps you took the family to a baseball game at Dell Diamond. If you've enjoyed all that Round Rock has to offer, you've felt the impact of Big Boy. He doesn't do any of this for publicity or personal gain."
The museum also announced their newest fundraising project, Wilco-pedia, the organization's first published history of Williamson County as a keepsake coffee table book, scheduled to be available to the public in March 2019.