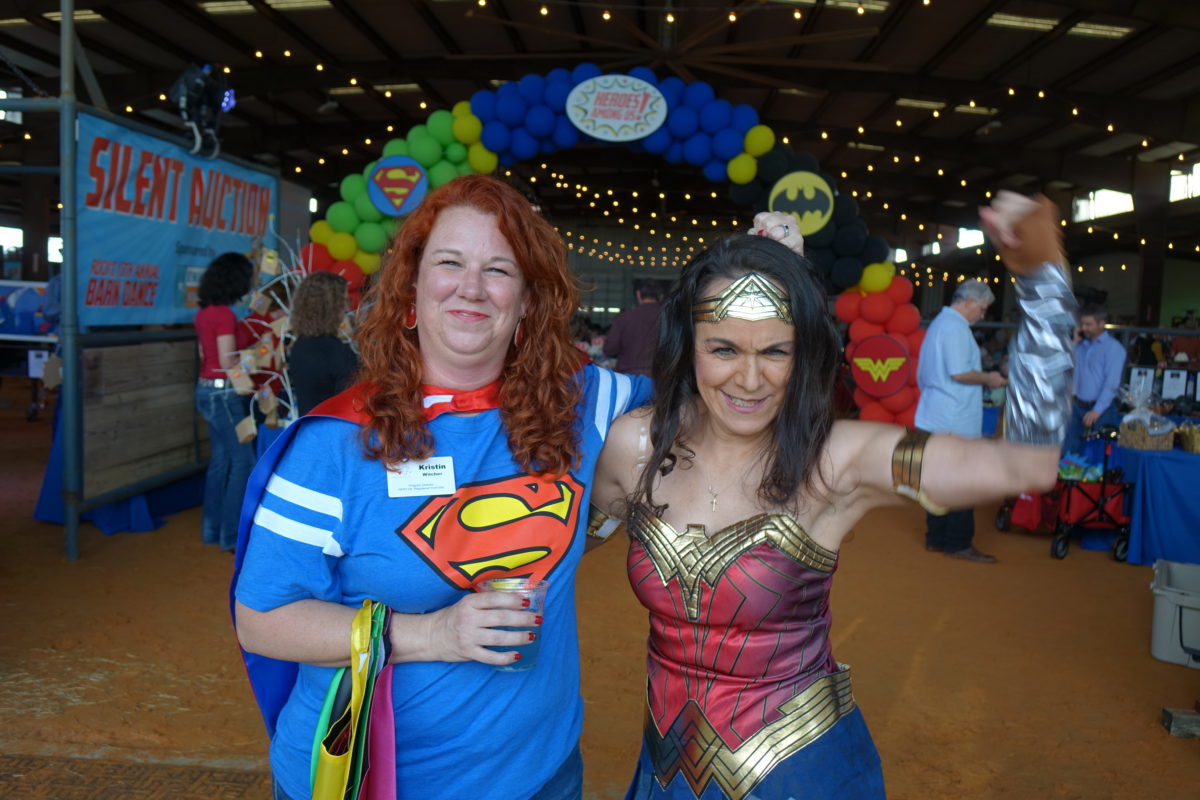 Thanks to founder Nancy Krenek and George and Barbara Brightwell's 20-acre donation that got it all started, Ride on Center for Kids (R.O.C.K.) celebrated with another sell-out crowd at the 13th annual Barn Dance fundraiser April 6 in Georgetown.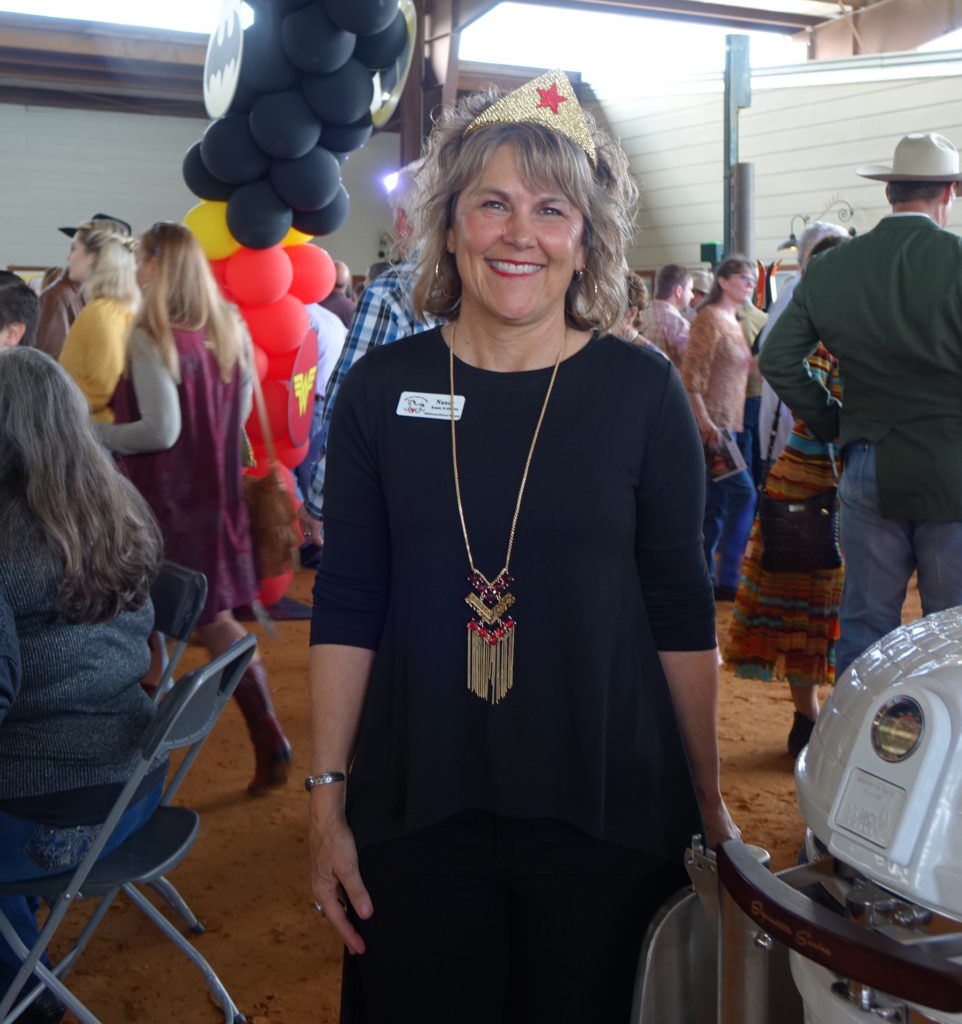 The dance was, as usual, a sell-out and over $400,000 was raised via ticket sales, silent and live auctions, and a paddle raise, for programs and scholarships for special needs children and Veteran programs.
The hero-themed event included one of the year's largest and best known silent auctions, live auction, barbecue, donated in part by Nolan Ryan, and a performance by Texas singer-songwriter Randall King.
ROCK clients began the evening, with superhero escorts, in a procession to the arena, adorned with ribbons and medals awarded at recent Rodeo Austin and Special Olympic events. Pictured at left (seated) is Raul, his family, ROCK instructor Kelly and Dr. Priscilla Lightsey.
Board President Lindsey Roberts said, "One of the wonderful features about ROCK is that each and every day we are celebrating heroes. If you've never been here at a time when there are riders and horses in the arena, come out and take a tour. It is a place that touches so many lives and if will touch your heart too."
Event chair Wendy Prindle said, "I see the strong steady horses, the faithful trusting and challenged riders, the patient, passionate trainers and the hopeful enthusiastic families watching from the side. That is where true heroism is on display. It takes the superpowers of courage heart and perseverance from every member of the team to succeed."
R.O.C.K. is a superb collection of 27 staff members, 29 horses and 300 volunteers every week. The volunteers, or "Rocketeers" do everything from training to sweeping and, to a person, they agree that every life is transformed when a person spends time in or around the arena.
Photo right: ROCK Program Director Kristin Witcher and Rocketeer and mom Gemma Prado greeting Barn Dance guests.