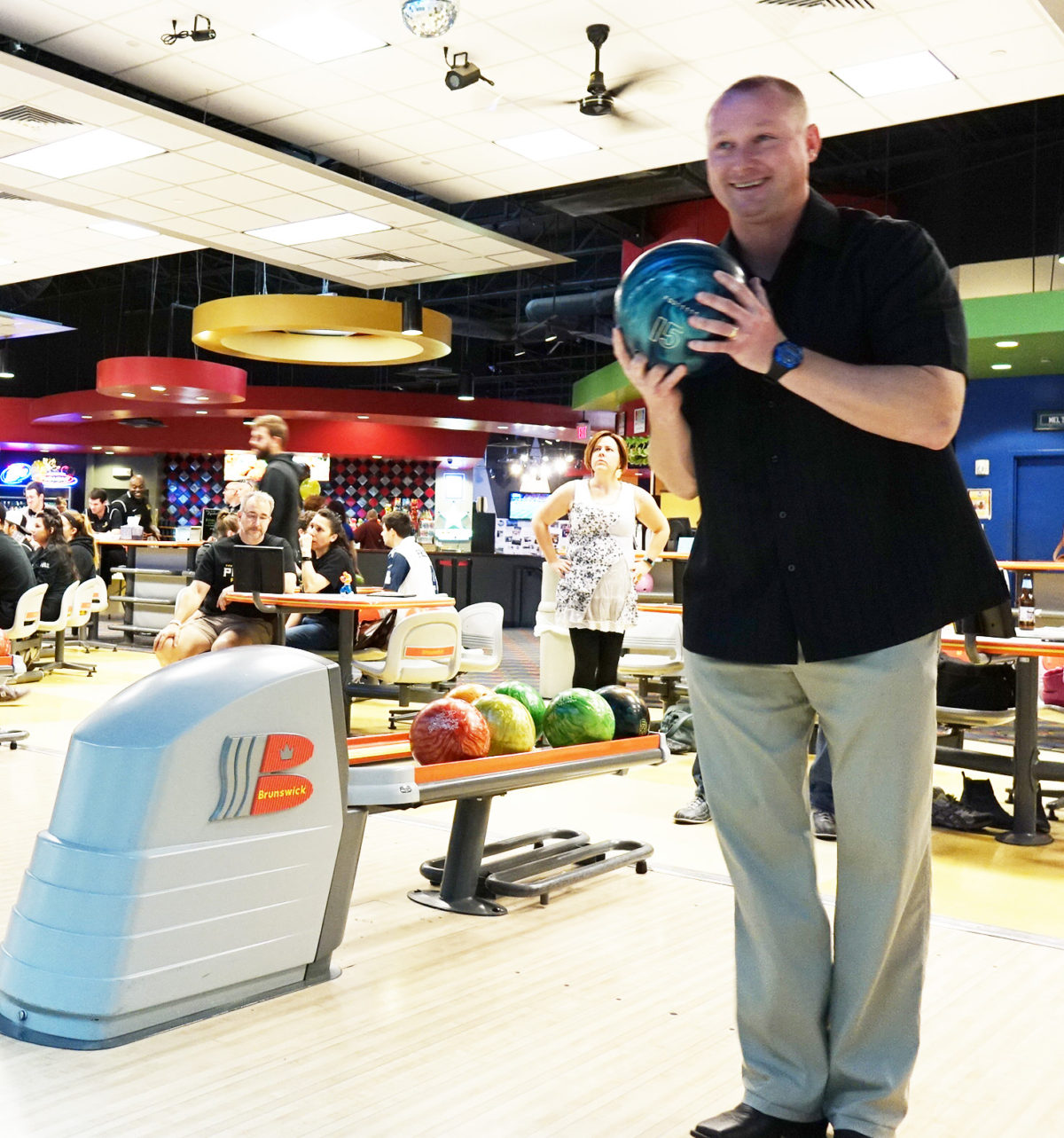 Mel's Lone Star Lanes hosted a "bowl game" benefit January 21 to celebrate Southwestern's SCAC Football title; their first since 1946. With ticket sales and a silent auction, the event raised nearly $1000 for Williamson County Court Appointed Special Advocates (CASA). CASA provides trained, court-appointed volunteers to advocate for abused and neglected children.
"It was David's idea," Coach Joe Austin noted. "And he helped us jump through some hoops to make sure all the players could participate."
David Kellerman, owner of Mel's created the event to recognize the Pirates' winning season and wanted to create a tie-in with the community to ensure the NCAA would agree that the students and players could participate in the activities.
Kellerman says, "The team didn't get to go to a bowl game so we had a sudden brainstorm to have a 'bowl game' here. We decided to make it a fundraiser and decided on CASA because we know Joe's wife is doing great work for a great cause."
Marissa Austin has been with CASA since September. "I'm so pleased with the outcome. From just one event we raised nearly enough to provide services for one child for an entire year. I'm learning a great deal and the challenges are equaled by the rewards," Austin says.  "Just yesterday we had an adoption of a little girl with special needs. Her CASA volunteer fell in love with her and left the program to become her mom."
To donate to CASA, visit CASAwilco.org.