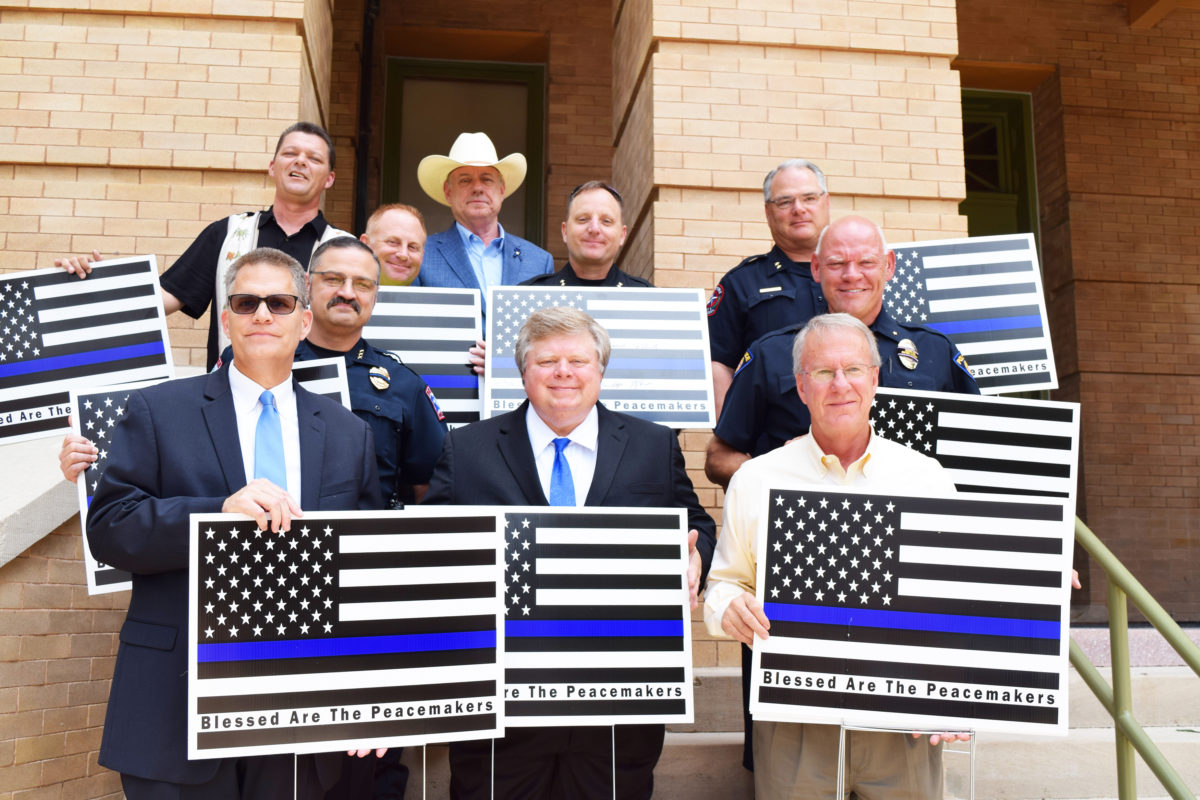 Despite opposition press and attempts to paint Judge Bill Gravell as unprepared for the job of County Judge and, in addition to hundreds of residents, business owners and every participating law enforcement and firefighter association in Williamson County, Gravell has received the endorsement of 51 city, county and State officials.
From politics to public safety, supporting statements tend to agree with District Attorney Shawn Dick and County Sheriff Robert Chody that Gravell is "the most hard-working, dedicated, thoughtful and persuasive leader in the county who truly listens to people."
Business leader Jim Schwertner says he is disheartened by the opposition's relentless attempts to sway voters with fake news and imputations. "I'm supporting Bill because he is an honorable guy with the heart and education to get people to rally around important issues. I have been able to accomplish some great things with his leadership and wisdom and I'm tired of all the politics in this country. I think most Christians are. Our country strayed from being a God-fearing nation and thanks to our President and leaders like Bill who aren't ashamed to say so, we are coming b
ck to the center where we need to be. Bill hasn't done anything to hurt the other side and he always takes the high road. Frankly, Bill doesn't really even need a Jim Schwertner because he is strong in his faith and his leadership."
Judge Gravell lists the following public safety endorsements on his website.
Williamson County Sheriff  Robert Chody •​ Williamson County Sheriff (ret) Ed Richards • Williamson County District Attorney Shawn Dick • Williamson County Attorney Dee Hobbs • Williamson County Constable Pct.1 Vinnie Cherrone • Williamson Co. Constable Pct.3 Kevin Stofle • Williamson Co. Constable Pct.4 Marty  Ruble • Tim Ryle – Chief Deputy Williamson Co. Sheriff's Office • ​Granger Police Chief Bob Shelton • Florence Police Chief Adam Marsh • Williamson Co. Sheriff Deputy's Association • ​Georgetown Police Officers Association • Hutto Firefighters Association • Liberty Hill Police Officers Association • Taylor Firefighters Association • Taylor Police Officers Association • Peace Officers of Williamson County Association • Leander Firefighters Association
As well, the following public, elected and appointed officials have endorsed Bill Gravell in the County Judge race.
Georgetown Mayor Dale Ross • Georgetown City Councilman Steve Fought • Georgetown City Councilman Tommy Gonzales • Georgetown City Councilman John Hesser • Georgetown City Councilwoman Valerie Nicholson • Georgetown School Board Trustee Melanie Dunham • Georgetown School Board Trustee David Phillips • Georgetown School Board Trustee Ben Stewart • Granger Alderman Hugh Tidwell • Granger Alderwoman Monica Stojanik • Granger Mayor Pro-Tem Jill Cox • Granger School Board Trustee Michael Gorubec • Hutto City Councilman Tim Jordan • Hutto City Councilman Nate Killough • Hutto City Councilman Scott Rose • Hutto City Councilwoman Terri Grimm • Hutto Mayor Pro-Tem Tom Hines • Jarrell Alderman Mayor Pro-Tem • Place 3  Troy Bradshaw • Jarrell Alderwoman Place 4 Rusty Bryson • Jarrell Alderwoman Place 5 Ruth Dodson • Jarrell Mayor Larry Bush • Jarrell School Board Trustee Tookie Mullen • Jarrell School Board President Dr. Michael Cosimeno • Jarrell School Board Trustee Sue Lofland • Jonah Water Board Derek Shires • Jonah Water Board Jerry Tidwell • Leander Mayor Pro-Tem Jeff Seiler • Leander Councilwoman Shanan Shepherd • Leander School Board Trustee Jim MacKay • Liberty Hill Chamber Pres Rick Hall • Liberty Hill School Board Trustee Anthony Buck • Round Rock City Councilman (fmr) John Moman • Taylor City Council Dwayne Ariola • Taylor City Councilman (fmr) Tim Mikeska • Taylor Former Mayor Pro-Tem Ella Pumphery Jez • Taylor Former Mayor Jesse Ancira Jr. • Texas State Rep Terry Wilson • State Board of Education Tom Manyard • Republican Pct. Chairs: 138 Ronny Risinger, 140 Raymon Mack, 162 Nicole Williams, 198 Paul Matthews, 253 Mark Bofferding, 311 David Schumacher, 330 Walt Manley, 392 Melinda Marler, 395 Amanda Eisner, 423 John Gordan and 429 James Bernsen