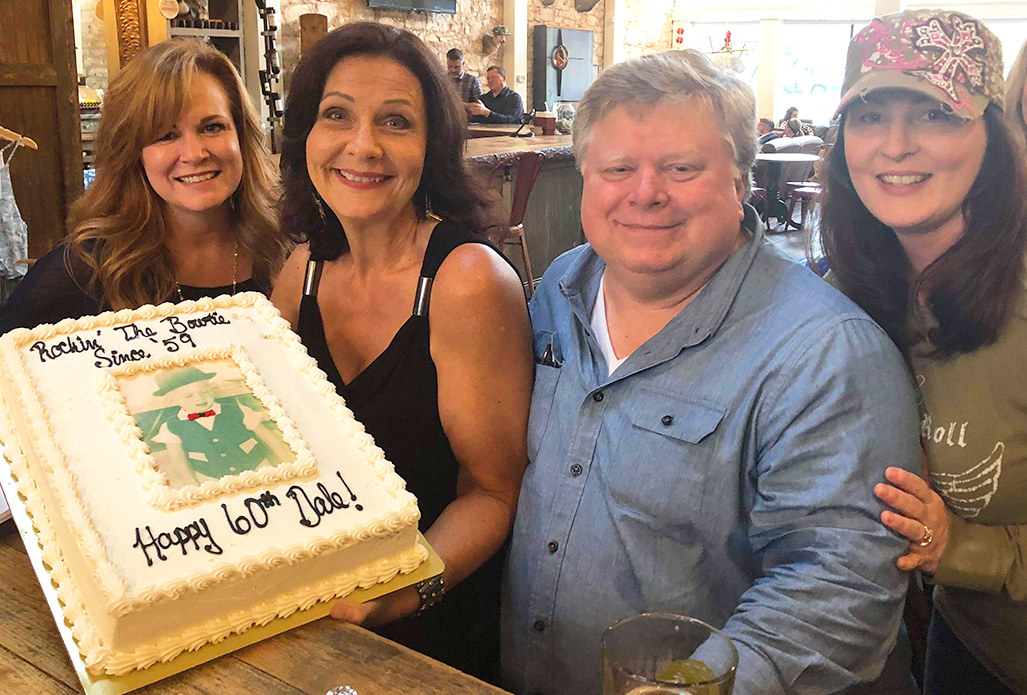 2019 CTE Awards
Congressman John Carter (TX-31) presented the winners of the 2019 Outstanding Students in Career and Technical Education Award April 6. There were 36 students nominated, the most in the program's history, and ten were chosen to receive the award.
"I'm proud to announce the ten winners of the 2019 Outstanding Students in Career and Technical Education Award. These students are shining examples within their respective CTE programs." Congressman Carter said. "The winners come from a variety of programs ranging from automotive, to medical tech, to graphic design. Central Texas is a leader in career and technical education programs that open doors for students, and I look forward to celebrating these students' success at the award ceremony this weekend."
Local winners include Breanne Bailey, Florence High School; Kristen Cratty, Georgetown High School; Mary Iliukevich, Round Rock High School; and Erin Arias, Leander High School.
2-Day Watering Schedule
City Council approved the first reading of amendments to two ordinances related to water conservation April 9.
Changes update the requirements ordinance to make the current two-day watering schedule for irrigation systems and hose-end sprinklers the permanent watering schedule.
Address ends in: 1, 5, 9 water on Tues and/or Fri; ends in 2, 4, 6, 8 water on Wed. and/or Sat.; ends in 0, 3, 7 water Thu. and/or Sun.
The two-day schedule spreads watering over six days each week to balance demand on the water system. Irrigation is not permitted on Mondays; reserved for recovery and maintenance.
Watering with an irrigation system or hose-end sprinkler should not be done between 12-7pm each day. Watering with hose-end sprinklers must comply with the new schedule. Use of a hand-held hose or bucket can be any day and at any time. Other outdoor water uses such as vehicle washing or filling a swimming pool can be done any day at any time. Violations of the irrigation schedule may result in fines.
Drought Contingency
A second ordinance change updated the city's Drought Contingency Plan to reflect new triggers for additional watering restrictions based on drought conditions. The plan calls for mandatory one-day/week watering for all customers when certain triggers are met. Those triggers are tied to the City's water treatment capacity, the volume of Lake Georgetown and Lake Stillhouse Hollow, and a variety of other factors. Council will hear the second reading at its April 23 meeting.
Rebates
The City is offering three new rebates for customers to improve the efficiency of their irrigation systems. Customers can receive $150 in rebates for each of the following programs: changing their irrigation system from a spray system to a drip system, converting spray nozzles to multi-stream nozzles, or installing a wi-fi enabled "smart" controller to help irrigation systems run efficiently.
Visit gus.georgetown.org/water/rebate for more information.
No. 3 Safest Texas City
In a recent scoring of the safest cities in Texas, Georgetown was ranked #3 for cities above 50,000 population. The ranking by SafeHome.org gave Georgetown an overall safety score of 86.49 on a 100-point scale.
The ranking also placed Georgetown at 62 among the safest cities in the U.S., which means that Georgetown is in the top 25th percentile in the U.S. among safe cities. Georgetown is one of only four cities in Texas to make it to the top 100 safest cities on the national level.
"Georgetown is a safe city for many reasons," said Georgetown Police Chief Wayne Nero. "The men and women of the Georgetown Police Department are engaged with the community, and I'm proud of what they do every day help to keep us safe. Even more important though are the residents of Georgetown. There is a spirit here of helping each other, of protecting each other, and of taking care of each other. I think that spirit more than anything else makes Georgetown such a safe place to live."
The safest cities rankings are based on FBI crime statistics, the police officer-to-population ratio in a city, crime trends, and demographic factors.
To see the full listing for Texas's safest cities.