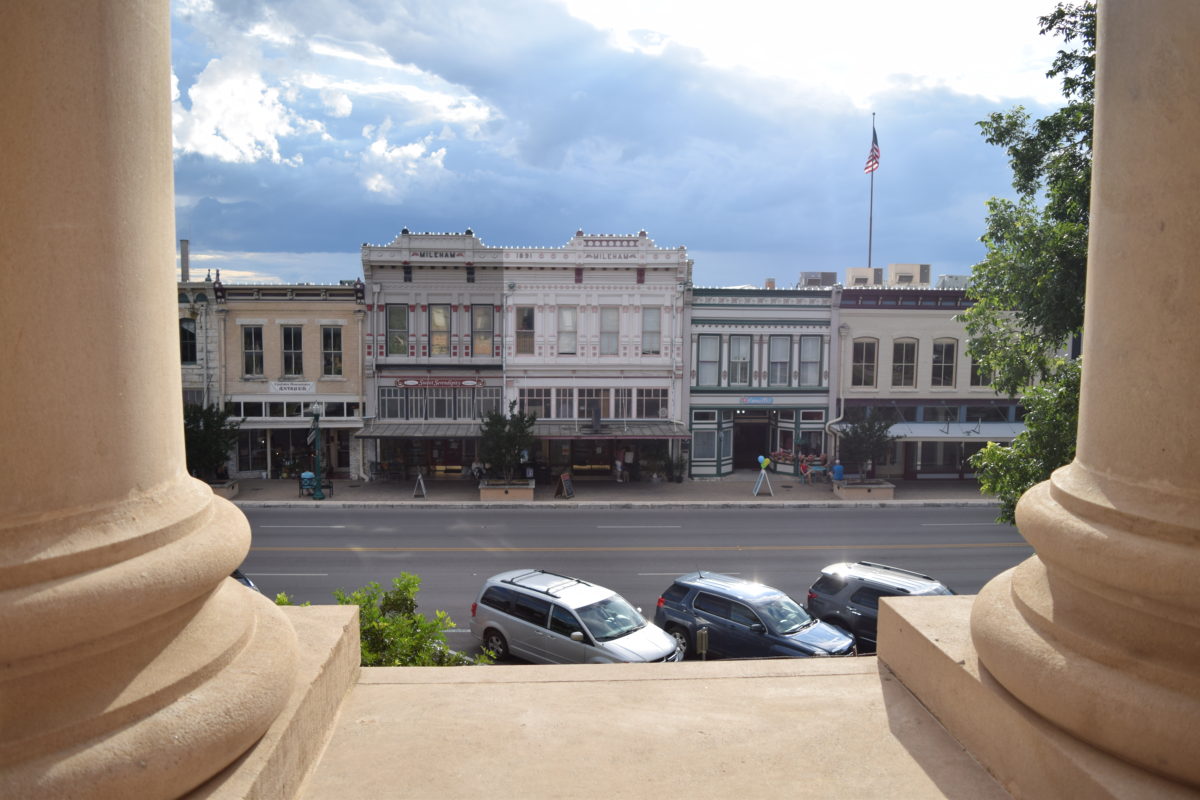 Two Bats Test Positive for Rabies
Two bats found in Georgetown last week have tested positive for rabies. Both bats were collected by Georgetown Animal Services on the north side of downtown.
The bats collected on September 7 and on September 9 were each sent to the Texas Department of State Health Services lab in Austin for testing. Positive rabies virus results were indicated this week.
Animal control officers do not believe that any people have been exposed to rabies from the bats. However, it is important to protect pets by making sure they have a current rabies vaccination.
"Not all sick bats have rabies and not all rabid bats appear sick," says Kelly Thyssen, animal control officer with the Georgetown Police Department. "If you find a bat, especially if it is inside your home, in an area that a child has access to, in a room with a sleeping person, or if your pet potentially had contact with it, please call us."
To report a bat or other animal that you believe may have rabies, call the 24-hour number for the Georgetown Police Department at (512) 930-3510. An animal control officer will respond to the report.
The Georgetown Animal Shelter is hosting a low-cost vaccine clinic on September 24. Contact the shelter at (512) 930-3592 to make an appointment at the clinic. The Animal Shelter is located at 110 W.L. Walden Drive.
Library's Community Resources  Coordinator
Georgetown Public Library employees have seen an increase in families and seniors in crisis and those who are homeless. Library staff assisting these patrons often find that services are available, but researching those services and the agencies that provide them is challenging. Needs include housing, food, clothing, rent, medical and dental care, mental health services, transportation, disability benefits, and benefits for veterans.
The coordinator will be a licensed social worker who can talk with patrons who have social service needs and help them navigate available services.
The position also will work with nonprofit and governmental social service organizations in the region and will assist nonprofit organizations to use Library materials and resources. The Library will provide space for nonprofit organizations to meet with clients, conduct trainings, and provide informational fairs.
"Librarians by profession are information providers," says Eric Lashley, director of the Georgetown Public Library. "We came to realize that providing the information many of these residents were requesting required a different set of skills and knowledge base. Therefore, we wanted to have a member of our staff with the right set of skills to help this segment of our population and we feel a person with knowledge of social work and the social services sector would be most beneficial."
The position is funded by a three-year grant from the U.S. Institute of Museum and Library Services through the Texas State Library and Archives.  The position is currently posted and Lashley hopes to have the new coordinator in place next month.
National Night Out, Oct 4
National Night Out is an annual event to support safe neighborhoods held in Georgetown on Tuesday, October 4. Block parties are being organized for 6 to 9 p.m. that evening.
Online registration for National Night Out block parties in Georgetown starts on September 5 and ends on September 27.  Registering your block party provides the information to the Georgetown Police Department so that an officer or other City employees or officials can visit your block party. To register your National Night Out block party in Georgetown, go to pd.georgetown.org/programs-services on the City website. There is a link to an online form to register your block party.
Sept 30, GHS to Honor 1st Responders
GISD will host First Responders' Appreciation Night at the GHS vs. EVHS football game on September 30 at the GISD Athletic Complex to honor our police officers, firefighters, paramedics, emergency medical technicians, and dispatchers who serve our community. Bracelets and flags will be given to the first 1,000 people to enter the stadium. First Responders' in uniform can attend the game FREE of charge. Please join us in recognizing the men and women who keep our city safe.
NJROTC Distinguished Unit Award at EVHS
The Navy Junior Reserve Officers Training Corps (NJROTC) at East View High School has received the NJROTC Distinguished Unit with Academic Honors Award for the 2016-2017 school year. This highly regarded distinction is made in recognition of the overall achievement of the NJROTC unit during the 2015-2016 school year. This award is designated annually to schools whose NJROTC Program ranks in the top 30 percent of the programs in each NJROTC area. Competing units are ranked according to degree of excellence attained in administration, academic performance, military proficiency and host school support.