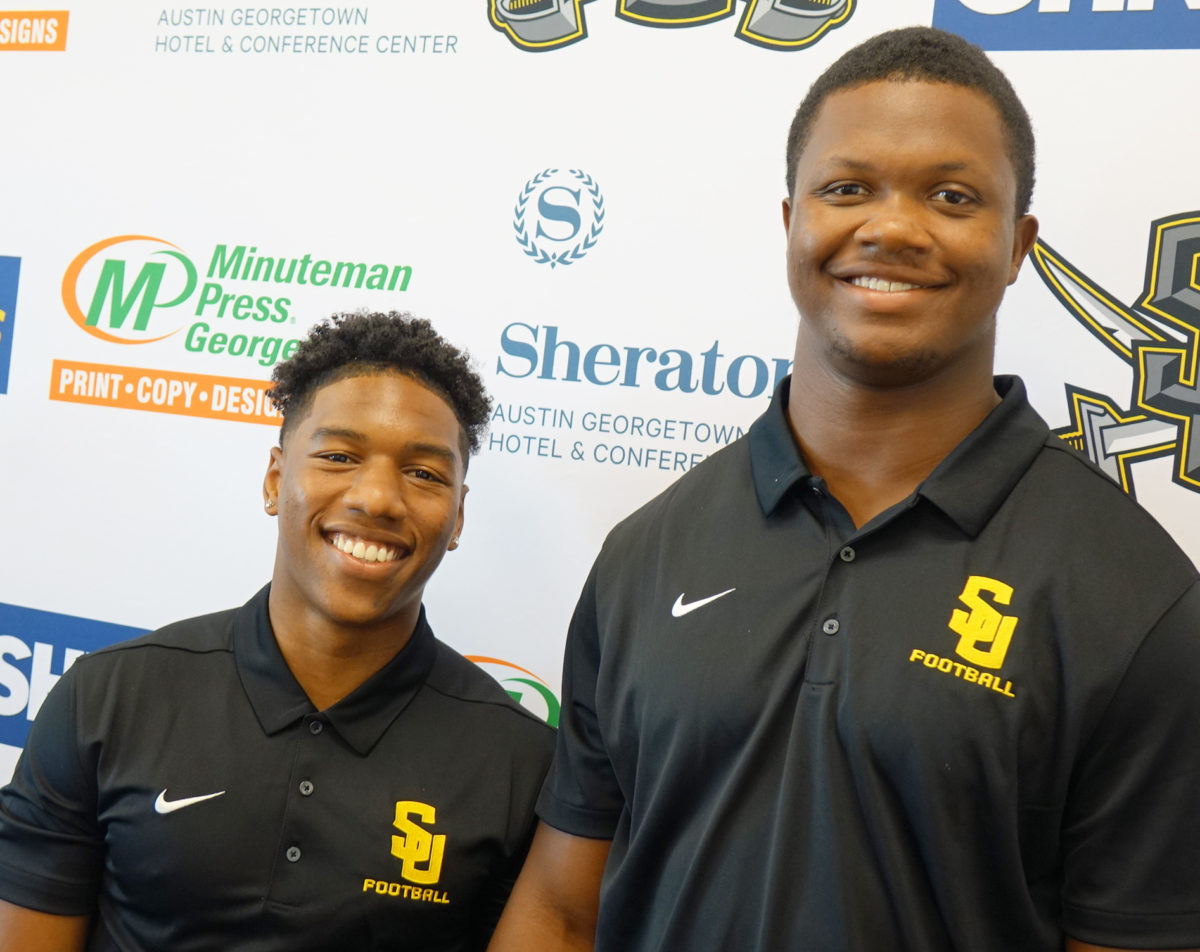 Southwestern Football about winning on and off the Field
The Southwestern University Pirates have already won (quite handily) their first two games of the season and The Advocate is proud of the team and the school. But we don't really have a sports page, we looked into the type of character we are fortunate to have in this community; the kind that means winning on and off the field.
The university has always emphasized and been proud to nurture the concept of student-athletes. Since none of the students receive athletic scholarships, many players chose to play at Southwestern for the education as much as the coach, who is known for his "great football mind". And it shows. On the locker room wall is a board with the names of all of the players with a 3.0 or better GPA. The percentage of players on that board is higher than that of the male population in the entire school.
Senior Captain Markell Henderson is one of those names. With a double major in Economics and Business, he hopes to forge a path in finance and someday run a hedge fund. The San Antonio native came to Southwestern, "The school didn't have any seniors and I knew I could be part of an up-and-coming program; a place I could make a difference. This school is the best of both worlds."
Captain A.J. Daniels is majoring in Psychology and can't wait to graduate so he too can be a coach; "I love learning how people function. I want to channel my academics and football skills to work with young people."
They were both eager for the season to start, mostly just to get back on the field and play the game. Henderson says, "What is really special about Southwestern is that the program attracts people who are well-rounded and have many interests. Football is important, but we all have families to love and future families take care of. We are working not just to be good football players but good men."
Coach Austin, as well, is focused on the big picture. "It would be easy to mark one or two 'big games' on the schedule but every game is the big game and we practice every day with that challenge in mind."
Young men like Markell and A.J., mentored by involved family and God-centered coaches, represent a brand of athlete who have worked to achieve life balance. The kind parents can be comfortable telling their children they should emulate. "Football is a lot like life," A.J. says. "There are other people on the field who matter." Markell agrees, "We learn to assess, get hit in the face, and get back out there. I take the lessons I've learned here for life."
To support these and all of Coach Austin's student-athletes, tickets are available at Southwestern.UniversityTickets.com/ or see them in person Thursdays at the Sheraton for weekly wrap-ups and insider interviews.