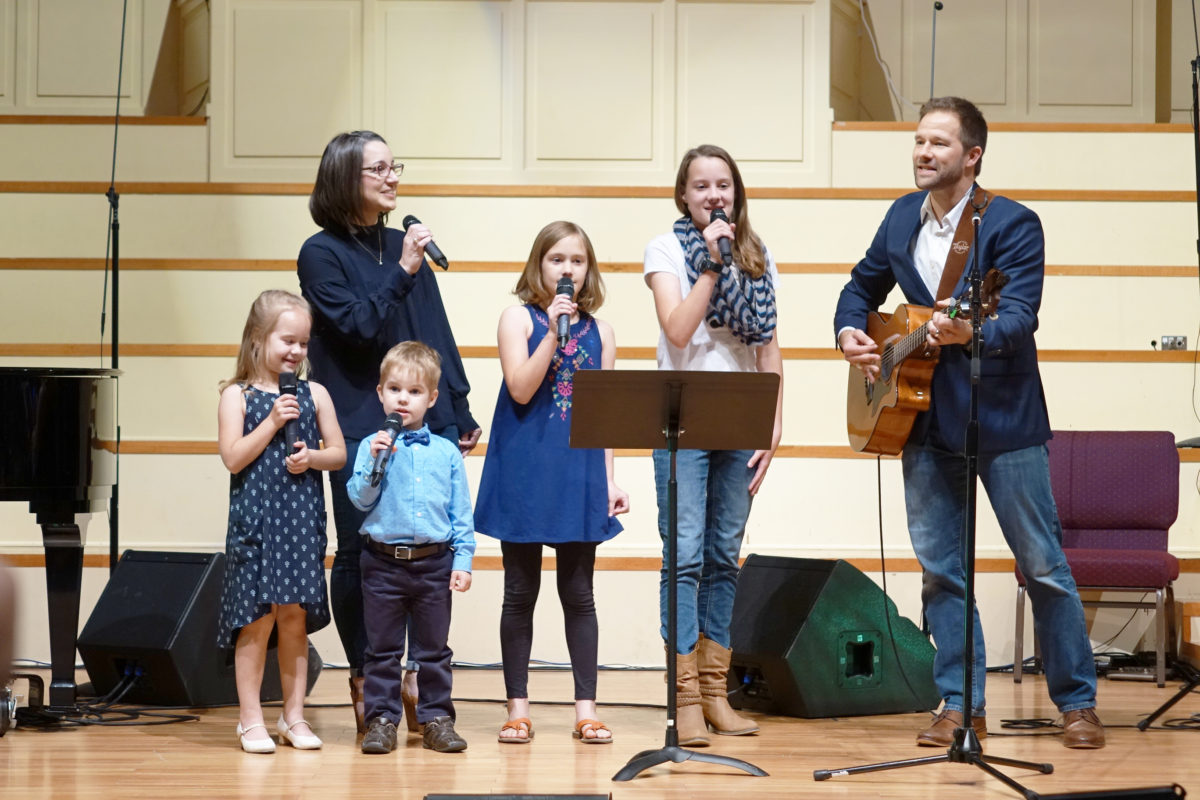 Faith in Action filled the church at First Baptist of Georgetown for their 17th Annual Benefit Concert April 19. The "Call to Service in God's Vineyard" included 15 churches and raised money to help seniors maintain independence and quality of life.
The program included 11 choirs and many local groups and soloists, including the Prater Family, ages 4-11, who gave a special performance during the offering (photo above).
Faith in Action Georgetown provides transportation, handyman services, education opportunities and medical equipment to local seniors. President Dennis Dalrymple says "Providing rides to medical appointments or the grocery store allow seniors to remain independent and age in place, which is key to their well being."
They also do well-checks and provide companionship and phone friends. Services are provided for Georgetown residents age 65 and over. Visit FaithInActionGT.org

The Delaney hosted a free concert with a Quartet from the Texas Bach Festival. About 60 residents and guests enjoyed world class music and were treated to an encore after two standing ovations. Festival Director Barry Williamson said the acoustic performance was friendly and a big hit with the musicians as well. Tickets are on sale now for the July Festival at St. Helen's and there will be another free concert at Father's Day at the Georgetown Public Library. Visit TexasBachFestival.org for information and tickets.