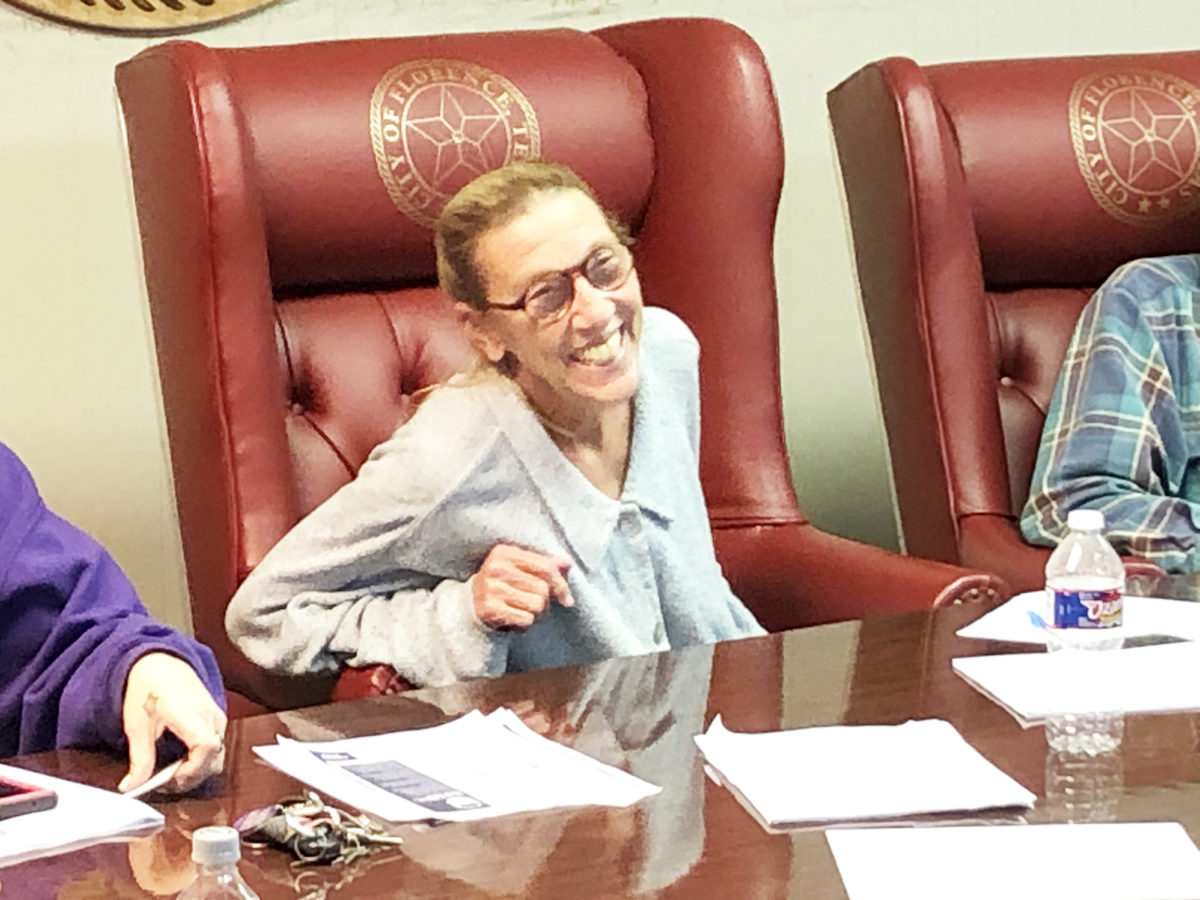 Mayor Mary Condon has been serving Florence, without pay, for the past 25 years, and is running for her final term in 2020. With 12 years on city council, and 13 as mayor, her list of accomplishments is long. In this campaign, she looks forward to finishing strong by meeting and completing some of what she considers her most important objectives of public service.
Mayor Condon said; "It has been my great honor to serve this city, its employees, and our wonderful citizens. AdditionalIy, I express my deep gratitude to the voters for their confidence in my service over these past 25 years. And with the help and confidence of our voters I will, with a final elected term, strive to complete current goals and pass a flourishing community to a future generation of leaders."
Her goal, and legacy, is to leave things ready for the mayor that will follow her to build upon.
Among her greatest accomplishments are awards for 15 separate grants that provided $5 million in funding for the city; specifically those that upgraded water and sewer infrastructure, provided for city parks, and supported housing and safety programs city-wide.
Her final mission is to work with the USDA to procure grants for a new municipal justice and administration complex, and securing a water supply through the Brazos River Authority to ensure future growth in Florence.
It is Mayor Condon's belief that seeing these two issues through completion would truly raise the city and leave a positive legacy and foundational stepping stone for the future leaders of the city.
"In a small town like Florence adequate funding is not always available," the Mayor says. "Seeking these alternative sources of municipal funding have truly made the difference in our city.
"Though the application/qualification process for these grants was arduous and tedious, its result for this city was well worth the effort and sacrifice.
Additionally, though I'm most proud of these grant winning accomplishments during my term as mayor, without our City staff headed up by City Secretary Amy Crane as well as our grant writers, this effort would have been, pardon the pun, down the sewer."
Mayor Condon has one opponent; her supports tout her business experience, having owned a business with her partner of 40 years, which translates into positive management for Florance.
Election day is Saturday, May 2, at Florence City Hall, 106 South Patterson.
Florence
The City of Florence is a small community in the northwest part of Williamson County, with about 5,000 residents. It is within 1-1/2 miles of the Georgetown ETJ, and also borders closely on Killeen so, while the city is promoting and expecting growth, its borders are protected by law against further encroachment of its neighboring cities.
Business owner Ben Daniel says, "While it has been on of the slowest areas to receive some of the explosive growth of the county, we are poised now for new development thanks to other areas pushing into more affordable housing markets."
Daniel says, "Mayor Condon loves this community and has sacrificed for many years because she is so passionate about its citizens and its growth."