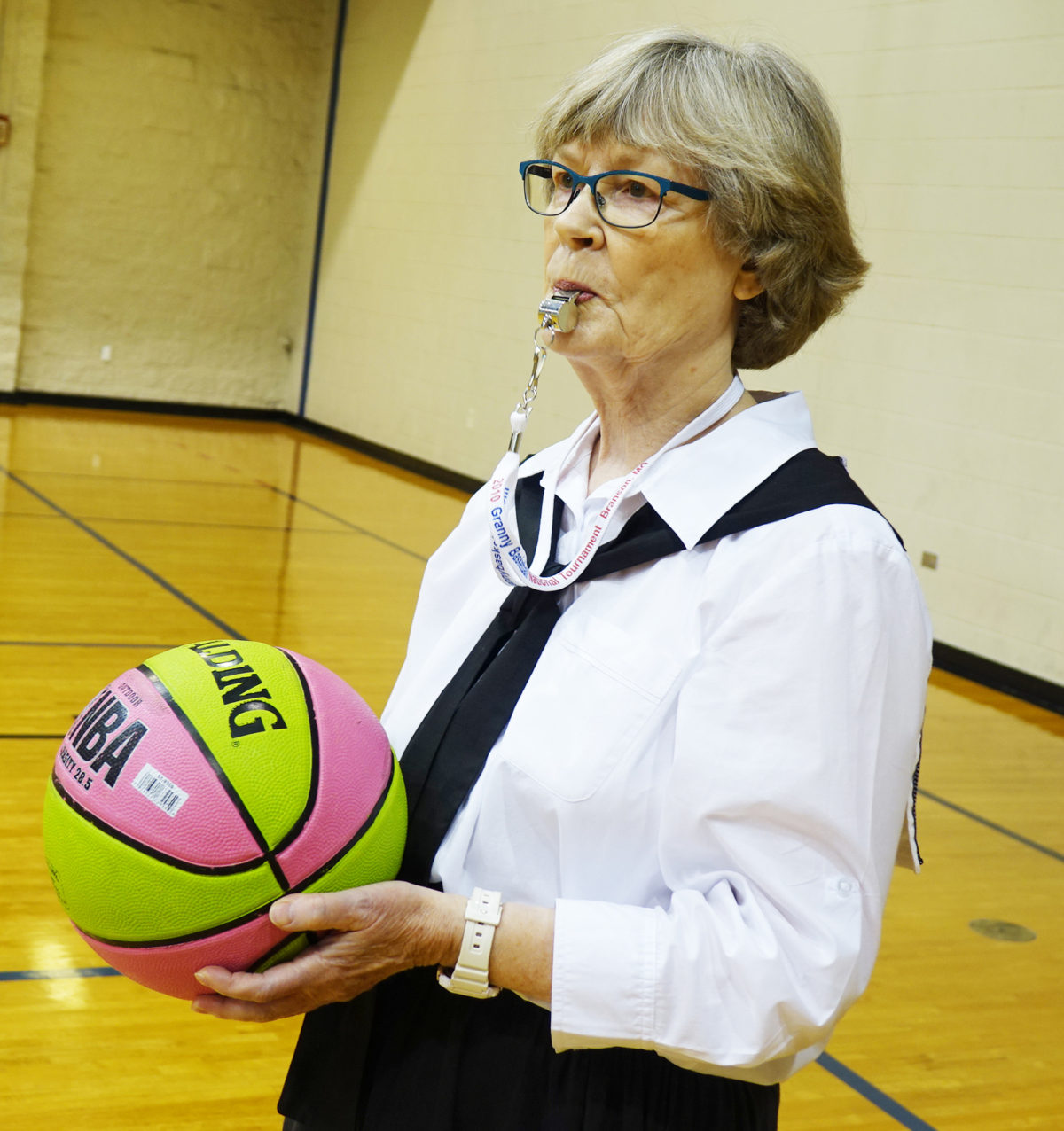 Georgetown Parks and Recreation truly has someone for everyone. Including basketball for the over-50 set. The Georgetown Fire Ants are our local Granny Basketball League® team and they are nothing short of fiery in their attitudes and their play.
Begun in Iowa in 2005, the Granny League is making its way around the nation and our local team of eight players is anxiously engaging in and looking forward to having more teams form up to give them some competition.
A little history
Iowa Founder Barb Tomlinson was helping her father, who had been a basketball coach in the 1940s and 50s, write his memoirs and they were reminiscing about how "prissy" the rules were back then. For instance, it was a foul (and is today) if a player's uniform were to show bare legs or upper arms.
Tomlinson pulled together some friends who were all looking for a way to exercise. They discovered that a "gentler" throwback style of basketball was just right for all their friends in the senior set. They set up an exhibition game that was so popular, and fun, more teams formed and the league was born.
Today there are more than 200 players on 26 teams in eight states.
Teams play exhibitions and tournaments and, together, have raised more than $200,000 for charities, boosters and micro-funds.
They wear throwback uniforms identical to those worn in the 1920s; bloomers, knee-socks and loose blouses (kind of like a sailor shirt) with a bow or tie.
Our local Fire Ants are age 55 to 81, and most have never played basketball before hitting the court with our local team.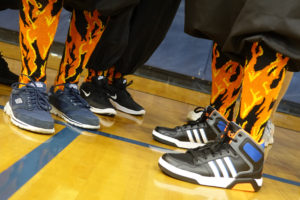 They play four quarters of 4-8 minutes and there is no running, jumping or physical contact allowed. They joke that they are also not allowed to slam-dunk!
EXHIBITION GAME
Come see the fire ants against the old glories
halftime, East View HS girls basketball
December 6 • 7 pm
Tina Wall played in high school, until 1957; "Of course the rules were different but a lot of the game is the same. The exercise is great and I love it."  And all the players agree with Dale Dickinson, "My favorite thing is meeting all these wonderful ladies; interacting and all the physical activity we get."
The Fire Ants are fortunate that there is a second team nearby, the Harker Heights Old Glories, to provide them a little outside competition. Their next closest rival is in Louisiana, which makes Away games rather complicated. Coach Linda Toerper says, "We want to get the word out and encourage people to play—needless to say—so we have someone to play with. About half of us live in Sun City and we know there are a lot of active former athletes out there who would build a great team."
Players need to be at least 50 years old, they do not need any athletic ability or experience but must be able to maintain the physical activity and, of course, be eager to play in front of crowds. Anyone who qualifies and is interested in playing, contact Linda at lindatoerper@gmail.com.
The Fire Ants play every Wednesday at 10 at the Georgetown Community Center and they invite everyone to their exhibition game at East View High School December 6.
Left: Fire Ants Team—Front row L-R: Captain Judy Hanes (2nd year), Kathy Usher, Dale Dickinson, Coach Linda Toerper. Back row L-R: Janice Stengel, Michele Signaoff, Diana Schultz (1st day on the team), Tina Wall. Their branded socks just below… • Top: Coach Linda Toerper watches the ladies run through their drills. • Bottom: Michele Signaoff trying to pass by Diana Schultz.