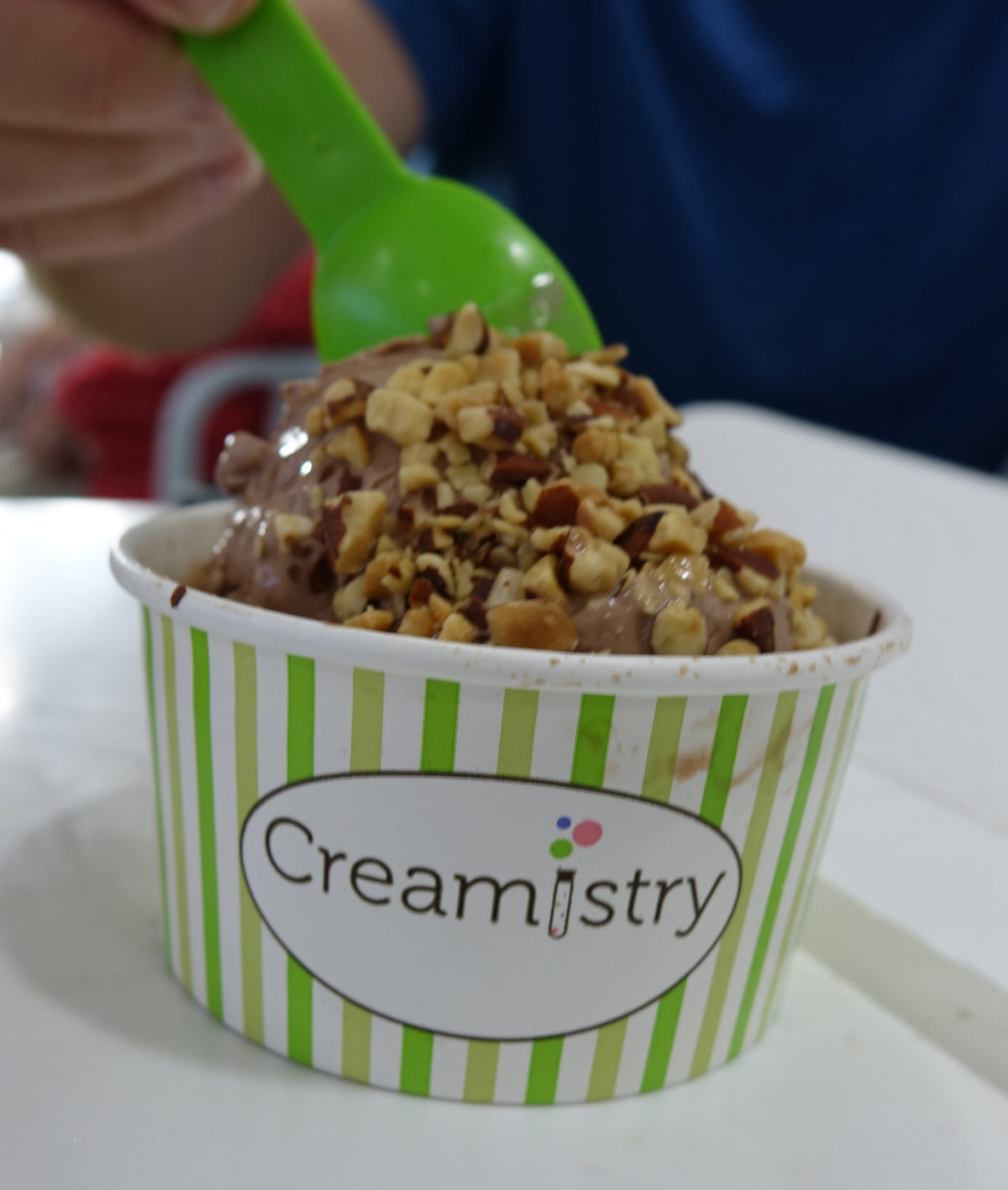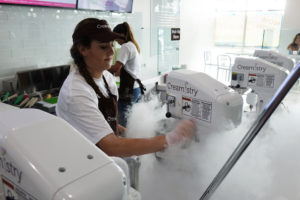 It may not sound appetizing to use liquid nitrogen to make food, but Creamistry ice cream does just that and they recently opened a third franchise in Central Texas right in our backyard.
Begun in California in 2013, Creamistry serves ice cream made right before your eyes using a rapid freezing process.
Liquid nitrogen is stable at a cool -321 degrees and when released into the air it quickly becomes a gas. The nitrogen liquid-to-gas is pumped into special mixers with base ingredients. When the gas comes into contact with the food, the milk freezes right away, which means almost no ice crystals will form and you get a rich and creamy texture.
The new Round Rock store is operated by Minar Cash, who says, "We wanted to open a business here and we found we always wanted ice cream in the evening but there were no ice cream shops open late. So we opened our own and we are definitely open late."
Creamistry uses high quality, premium ingredients including all natural and organic ingredients with over 70 flavors and toppings. Customers start by choosing an ice cream base; premium milk, an organic milk, a water-based sorbet, and a nondairy coconut. Co-owner Dash Patel says "The sorbet base is our most popular product and our coconut base is great for those who can't have dairy or prefer vegan options."
Then choose an ice cream flavor and any of their 30 toppings. There are dozens of ice cream flavors, classic vanilla and chocolate or exotics like Thai tea and espresso.
They make everything from scratch except brand name toppings like Cap'n Crunch and Cocoa Puffs. You can also upgrade to a homemade waffle, brownie cone or an edible chocolate bowl.
Then the fun begins. They mix your base in a large bowl, then add the nitrogen, (briefly turning the store into a music video set; left photo), dip the bowl in water, then add flavor and mix again. "It is a process," Cash says, "But it doesn't get any fresher than that and it's worth it."
We chose blood orange sorbet, which had all the real tartness of a smoothie with the creaminess of a frozen mousse. Our coconut base and coconut ice cream smelled and tasted like the best day on the beach and the chocolate was just as divine.
Cash says, "I just always wanted to make people smile when they walk in to my store. When they try this ice cream we want them to say 'wow'."
Creamistry is open for business and will have a grand opening celebration June 7. There will be free ice cream 5-8pm and live music 6-9pm. Prices start at about $5.00 before add-ons and the store will be open for extended hours in the summertime. They also create pints to-go.
The store is at 201 University Oaks Blvd in Round Rock.
Mon – Thurs: 12pm – 10pm
Fri: 12pm – 11pm
Sat: 11am – 11pm
Sun: 11am – 10pm