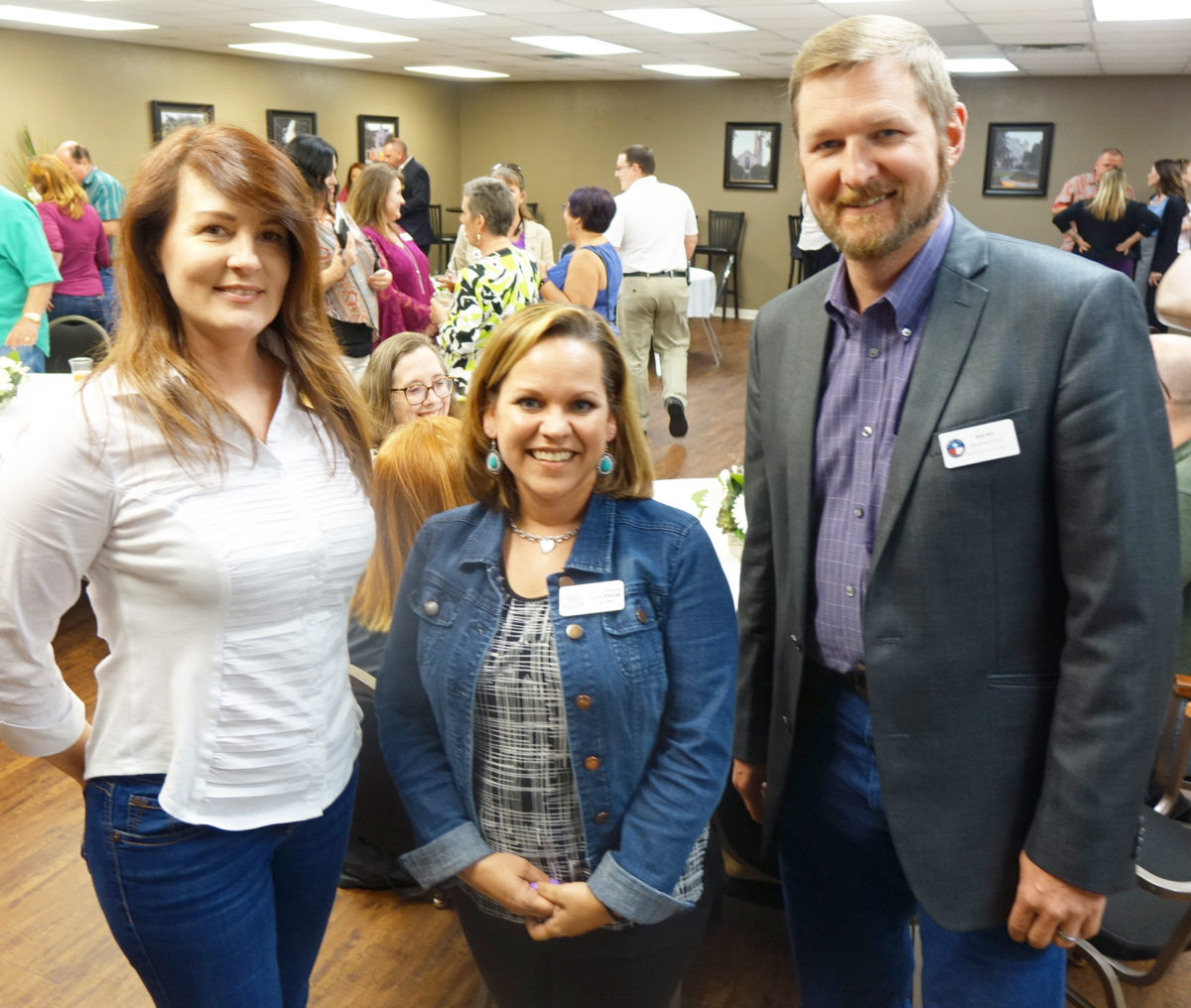 Officers and members of four local chambers of commerce met at Cook-Walden Davis in Georgetown March 29 in the second Cross-Town social to help members make new and bigger connections outside their immediate areas.
The event included officers, members and a few elected officials from Jarrell, Liberty Hill and Leander, and focused not just on building business but also the inter-relationship between the many chambers in the county.  Newly elected Jarrell Chamber President Regina Wharton said, "We're all still growing, the county in general and individually in our cities. Working in the aggregate helps everyone."
The Social is the brainchild of Georgetown's membership coordinator, Christine Tomaszewski; "Too many new members expressed a concern that while membership is a value purchase for their business, it was difficult to pay for multiple chambers to gain greater networking and visibility opportunity. Since I'm from Chicago where our two baseball teams cross territories to play games, I decided to bring other chambers into other territories to do the same thing and it's been very well-received. It's a way to help small businesses make big connections and also for the chambers to work together as a team to build all business in Williamson County."
Tomaszewski says networking events like these are another value proposition for companies trying to stretch their advertising dollars between multiple channels, and word of mouth is still the best way to build a business.
She plans to hold socials at least annually and, ideally, quarterly and will "mix it up" with different cities to provide fresh contacts for new and growing businesses. Contact Christina@georgetownchamber.org for info.