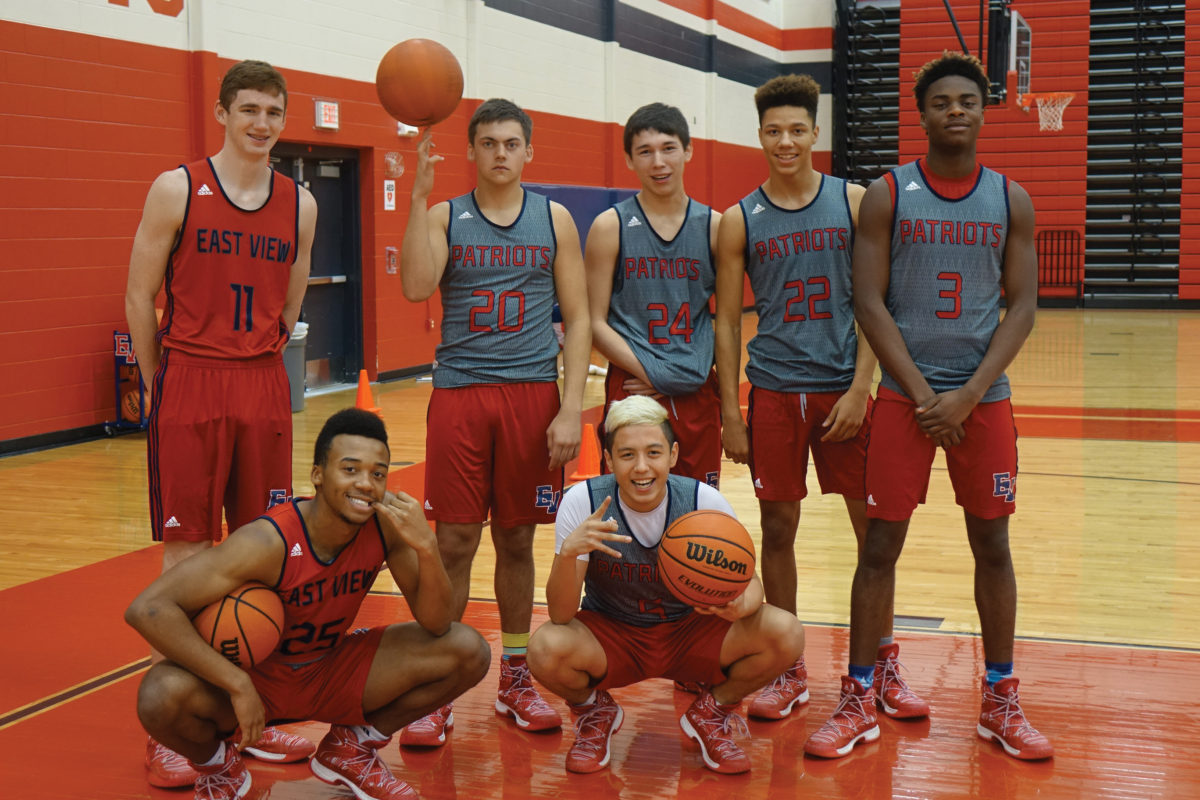 While still only 8am, the Patriots are already warmed and wound up for the first of two daily practices. Despite having what they call "not a championship season" they are very encouraged by the youth and enthusiasm of their team members.
With just three seniors, leadership is shared across the team. Sophomore Captain Zion says, "I've been playing basketball my whole life so I feel more like a natural leader when I'm playing and I'm in the moment."
"The most difficult thing about a young team," senior Cameron adds, "is getting them to focus and get their bodies ready for practice. But being tough on the younger guys is part of what leadership is."
The season was not without big moments thanks to Donald and Devhaun's "wicked verticals" that enable them both to dunk during play. Several of these young men have been playing together, sometimes year-round for many years, which helps with the bonding and the dynamic of the team.
Senior Justin says having a small team can be a great thing. "With a small team we all get to play a lot…" "You know I get mine!" Devhaun interrupts. "It helps that we all get a lot of playing time to avoid drama."
Carlos adds that the season was challenging because most of their opponents have a lot of seniors, "But next year we will be on a run…" "Coming for the throats!" Zion throws in.
Coach Jason Jones was also very proud of his players participating with the Exceptional Georgetown Alliance Dribblers. EGA provides athletic experiences for special needs children by enlisting the help of local high school teams to mentor the kids.
"The first week, I sent a couple of kids because we still had practice. They came back and said 'Coach, that was awesome!' So the next week I sent more and they said to same thing so now, Dribblers are our Saturday practice. The kids get so much out of it and for me that's the most important thing. It's great for my players when they feel like they've been adopted by a younger person. They try harder."
While in a building year, Coach Jones says "It's been difficult but being a small team brings different rewards. They are great kids and I'm happy that I get to call them mine. They do some typical teenager things but they always seem to learn from their mistakes and they have good hearts."