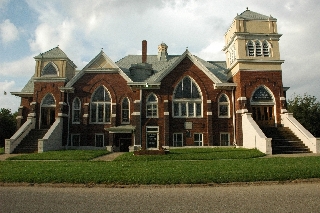 Map Unavailable
Date(s) - Sat, Apr 1st
12:00 am
Location
Bartlett UMC parking lot
Categories
"Please include the following in your free announcements in you newspaper or as part of your website, social media, or calendar:
First United Methodist Church in Bartlett (645 W. Clark Street) is holding a Garage Sale, Saturday, April 1st, 8 am – 2 pm. We will also be selling Sausage Wraps, Baked Goods (individual and family size), and cold bottles of water.  Among the items available are a small stove hood, a large carpet remnant, and several children's bikes as well as the usual small appliances, home décor & furnishings, kitchen items, children's items, books, etc . (Also, thank you to the Red and White Grocery and to the staff at the Bartlett Dollar General for donating the water for us to sell.)
I can send a copy of the flyer if that would be useful.
Thank You.
Tamela Baker
512-868-5885