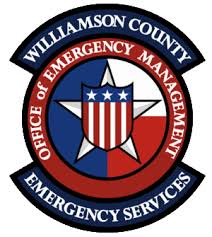 5th Annual Safety Symposium Special Training for Dispatchers
Williamson County Emergency Services held the 5th Annual Public Safety Symposium May 9-11 at the Expo Center in Taylor. The training focused on Telecommunicators and for three days, emergency responders received training and support on everything from trauma to leadership.
Gene Smith, Assistant Director for Williamson County Emergency Communications, coordinated the training and also provided leadership instruction to the group. "We focus here on the telecommunicator but we were happy to have others from our surrounding counties and agencies to provide training that is not only comprehensive but beneficial to the responders themselves as well as their job performance." Smith says the event is designed to be relaxed and even fun and he received great feedback from attendees.
Judge Bill Gravell (pictured) was invited to speak on the relationship between first responders and the Justice of the Peace. The Judge spoke a little off topic to reach out to dispatchers about how the job may affect them. "These emergency communications dispatchers are truly our first line of defense. They are heroes and we need to make sure we help them manage their own emotional and mental well-being. Their jobs put them in the unenviable position of hearing the worst parts of someone's experience and never knowing the outcome or having resolution at the end of the day. As a Judge, I see these incidents in graphic detail but at the end of the day, I can go home with closure. These operators are disconnected literally and emotionally from something that makes a difference in people's lives and I only hope that by speaking here today I can give them a little help to cope."