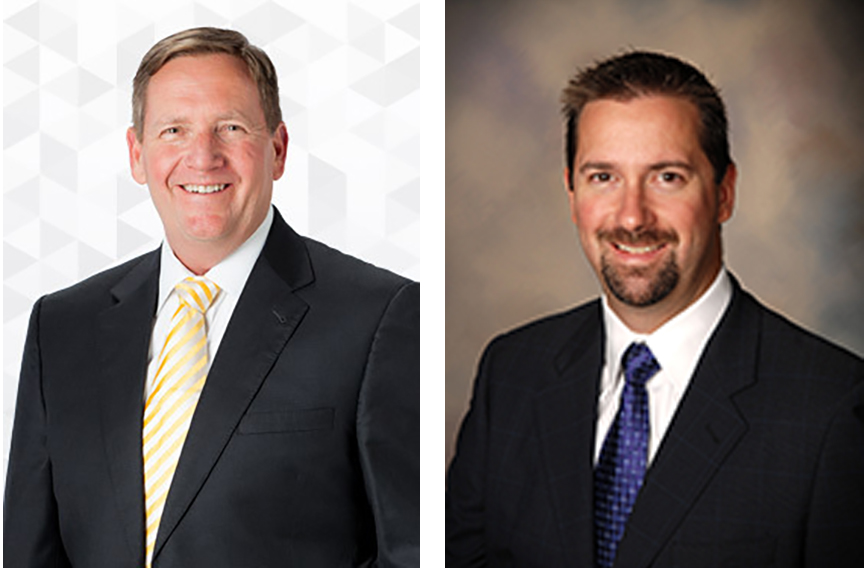 Can you imagine what your bills would look like if your car insurance covered all your oil changes, new tires and tune-ups? Or if your homeowners insurance covered broken windows and landscaping?
We know people aren't cars or houses, but when healthy folks purchase a health care plan that costs twice as much as car insurance, that is exactly what those skyrocketing premiums are paying for.
In fact, health insurance is generally the only policy we pay for that covers basic maintenance, coughs and colds, small issues, and sometimes preventive care or wellness. We do it because health care costs can be prohibitively expensive and sometimes you just never know when you're done paying.
How many of us have been to the hospital and received bills months later for doctors or specialists or procedures we can't even remember?
But there's hope. Perhaps you have heard of the free market healthcare movement, which advocates for moving health care into the free market. Doctors and employers nationwide are embracing free market health care because it is a return to the way medicine used to be and is a win-win for providers and patients alike.
In a system of free market healthcare, prices for healthcare goods and services are up front, cash-only and are set freely by agreement between patients and health care providers. The entire process is outside of government regulation, which removes all the levels of brokering, price controls and monopolies that drive up costs. The only supply-and-demand equation is between doctor and patient.
Because there are no insurance companies involved, there is no need for a coding specialist, broker, third-party billing company or any of the other dozens of middle-men whose salaries all drive up the cost of everything from MRIs to cotton balls.
House Calls?
Not quite, but you don't have to wait weeks to see a free market doctor, generally known as a Direct Primary Care provider. They have moved away from large practices and hospitals to practice as independent businesses. Small practices have low overhead, limit their patient base to a manageable and personal number, and are free to charge only enough to keep the lights on because they only answer to you, the patient. Most DPCs even have their prices and fees on their website.
The greatest thing about DPCs is that these are experienced providers with top quality credentials and excellent reputations who are just tired of big insurance and big government turning their passion—helping people—into a chaotic and overly complex system that requires more time doing paperwork than treating sick people.
Simply put, your DPC is your personal physician. Most charge a low monthly fee for membership and patients can see the doctor as often as necessary, but also recommend purchase of a catastrophic health plan to cover emergent needs like car accidents or heart attacks.
Dr. Loy Graham is a DPC in Jarrell and says, "You're taking the high cost of a health maintenance plan out of your budget, and planning for the worst for a lot less money."
Dr. Graham's patients pay a  low monthly fee based on their age, and she gives them her cell phone number and unlimited visits. She provides many services in her store front offices and can facilitate all manner of lab work and testing at reduced rates. "Healthy people should not be forced to pay thousands per year to see the doctor for check-ups, but we do encourage catastrophic insurance for tax purposes and emergent needs."
Up-front Bottom Line Pricing
The free market model is not limited to doctor visits. Dr. Keith Smith operates one of a growing number of free market surgery centers in the country, and he too publishes his prices for top-shelf surgical procedures on his website, a practice known as transparent pricing. Some standard procedures cost less out of pocket than the deductible for marketplace health insurance.
The Surgery Center of Oklahoma (SCO), an outpatient surgery center in Oklahoma City is owned by over 50 of the top physicians and surgeons in central Oklahoma. Dr. Smith (photo right) serves as the medical director, CEO and managing partner while maintaining an active anesthesia practice.
In 2009, Dr. Smith launched a website that displays SCO's all-inclusive pricing for various surgical procedures, which gained worldwide attention. Not only do many uninsured or under-insured American patients take advantage of this cash pricing, but many Canadians have traveled to The Surgery Center to receive care.
Jay Kempton (photo left) is a founder of the Free Market Medical Association, and president of The Kempton Group which operates on transparency, and a genuine desire to change how employers and participants view and purchase healthcare. Mr. Kempton started the Kempton Premier Provider™ program. By partnering with free market minded providers in Oklahoma, Texas, and surrounding states, Mr. Kempton has helped his self-funded clients save millions of dollars in just a few years. Because of this program, now Mr. Kempton is asked to speak to other TPAs, providers, and employers all over the country about how to partner with free market providers to improve employee benefits and lower employer claims.
Remember those hospital bills that showed up weeks and months after you were discharged? Simply put, how long would Ford Motor Company be in business if, when you bought a new truck, you received a bill from Firestone six months later for the tires you thought were included?
Visit FMMA.org to find out how you, or your company, can keep big insurance and big government out of your health care decisions, truly choose your own doctor, save thousands and get better care right now.