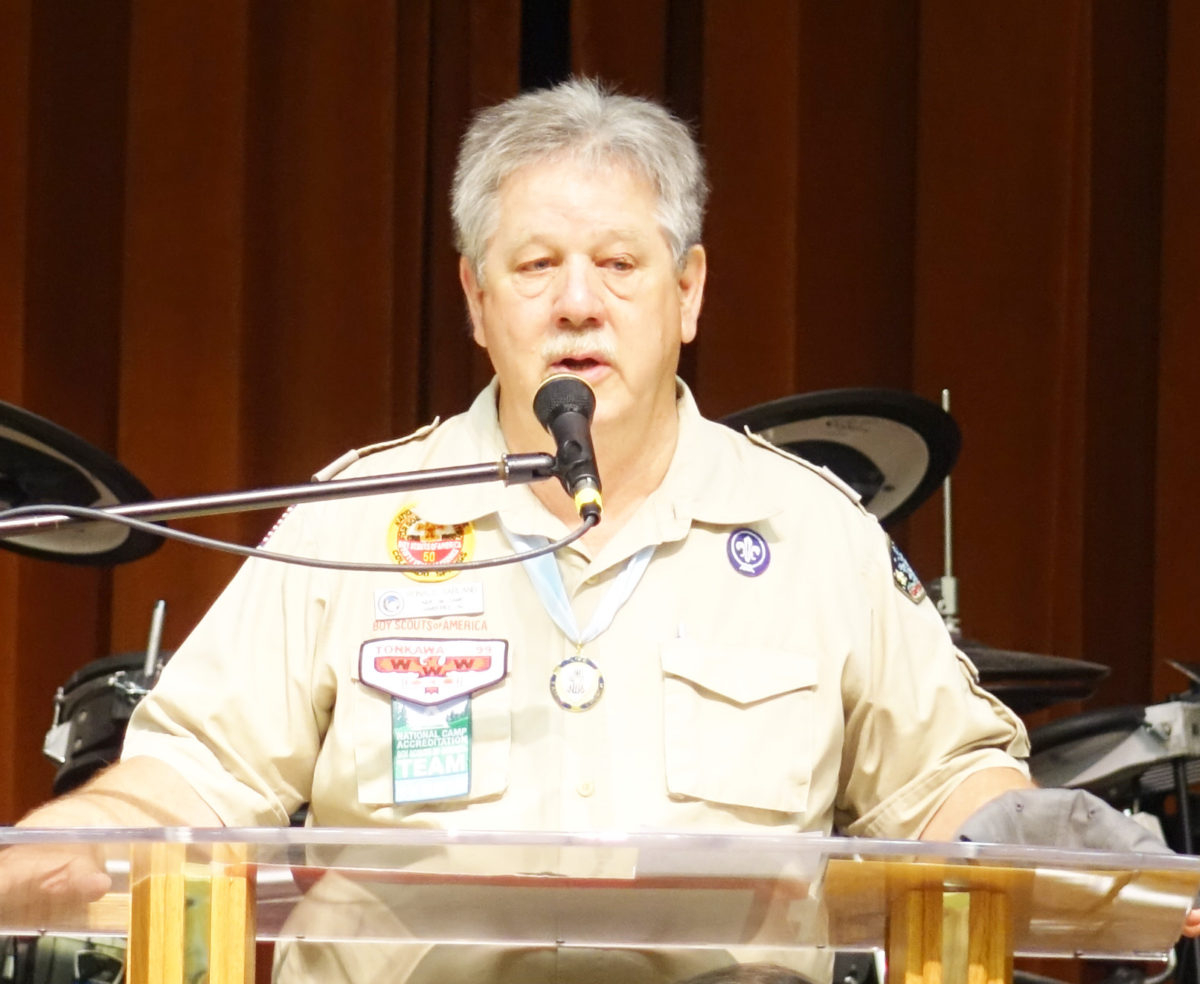 The San Gabriel District Scouts held their 11th annual fundraising breakfast March 7 at First United Methodist Church. As in years past, the event was standing room only and included business leaders, elected officials and many of the district's 400 volunteers.
Pledges at the breakfast totaled just over $40,000. "Before today we were at about $56,000;" said Breakfast Chair Ron Garland. "Last year we raised $83,000 and we bumped our goal to $105,000 this year."
When pledge cards were collected, and the screen displayed the new total, John Ross of Hewlett Chevrolet stepped forward to provide the remaining money needed to reach $100,000 because, as he put it, "I like round numbers."
The San Gabriel District are excellent stewards of their funds, having won the "Gold" District award in 2016 for quality programs. They are also one of the few programs, nationally, to report an increase in membership; there are 1214 youth and adult members in 32 scout units.
Other 2016 achievements include promoting 18 new Eagle Scouts including Shelby Brianard and Cohen Ward. Brainard shared his appreciation for the values he learned from scouts that have nothing to do with camping, and many of the qualities he believes helped earn his acceptance to Princeton University.
Garland also introduced a panel of expert youth advocates; Child Advocacy Center board member Marlene McMichael, Family Court Judge Betsy Lambeth and CASA Director Marissa Austin. The panel discussed the services they provide for all children and related the help they provide to the benefits and values of the scouting program.
Scout staff member Jon Yates also provided an update on the acreage recovering from the 2011 Bastrop fires. Scouts have planted more than 1.3 million seedlings. "Scouts are the reason that in 20 years we will see a forest there again."
If you'd like to contribute, donations are still being accepted at BSACAC.org.