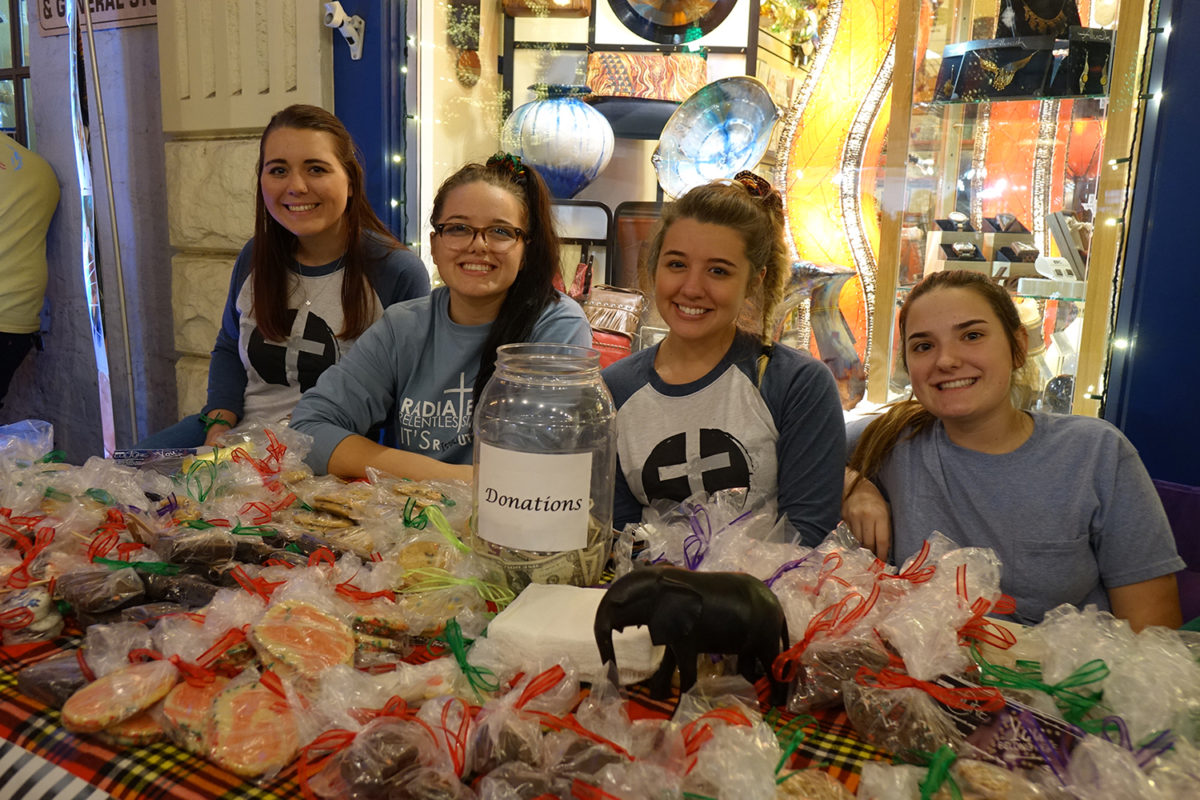 Ashlyn (21), Jada (19), Brooke (17) and Ellie (18) joined the revelers on the Georgetown Square to raise money for their mission trips to Africa with Sold Out Ministries International.
These enterprising young ladies held a bake sale and accepted donations to help fund their 2018 trips. The missionaries bring medical supplies and support, work in orphanages and libraries, support in schools and provide evangelism for youths and families.
Sold Out Ministries International reaches out for the lost for Christ; to tell the happy, young, old, homeless, bound, crippled, poor, fatherless, hungry, blind, lame, lonely and the forgotten that Jesus loves them. They also educate the young and old through Bible study.
Ashlyn and company hope to raise $2200 each for air fare and expenses during their trip. Donations can be made on the ladies' behalf on Facebook at Sold Out Ministries International.