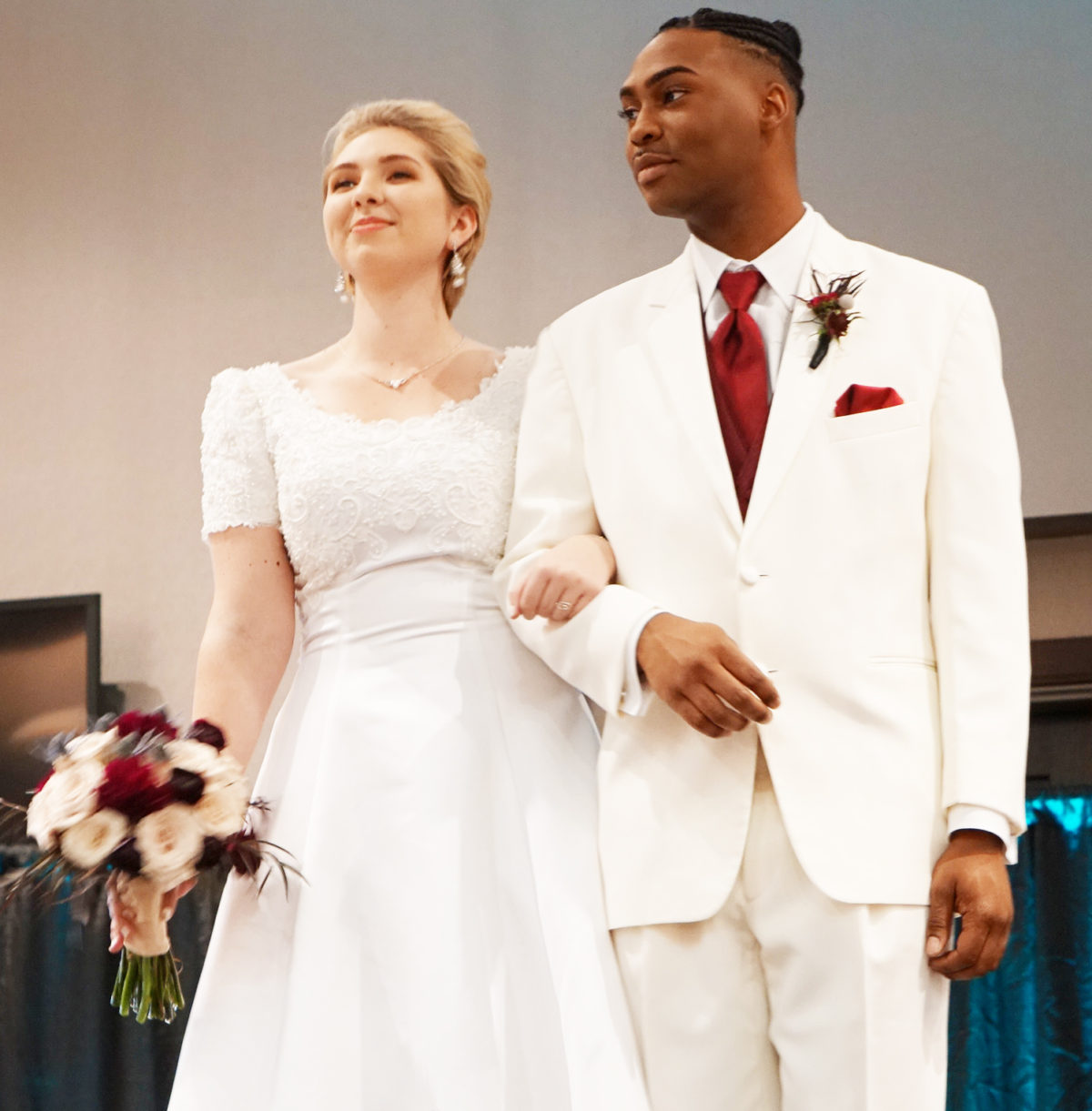 The Georgetown Chamber of Commerce held the 7th Annual Bridal Show at the Sheraton February 26. Vendors and Chamber members were thrilled to be at the new venue, which lent a new air of sophistication and luxury to the event.
Special Events Coordinator Allison McKee explains; "The event is a fundraiser but it is also a great way to showcase all the great businesses in Georgetown. We have over 70 vendors but this show is smaller than the one in Austin so it's a great way for brides to really engage with the owners and service providers. We've had a steady stream of visitor and it's a wonderful step up from a school cafeteria."
Chamber President Karen Sheldon is also thrilled to be at the Sheraton. "The first show was in the meeting room at the Chamber building and now we've grown to be here, in a glamorous place where people actually will aspire to have a reception."
Arthur Murray owner Carlos was an emcee; "This show is great. Lots of great vendors and opportunities for people to come see what Georgetown is really all about. This is a great turnout!"
Many guests attended the show despite having ceremonies in Austin and surrounding. Taylor Westbrook brought her friends all the way from San Marcos; "I saw the show on social media and followed it and I am loving it. I love how interactive it is, everyone has time to talk to me and I feel like at a bigger show, I might not get the same attention." They also enjoyed sampling everything from chocolate to photo booths.