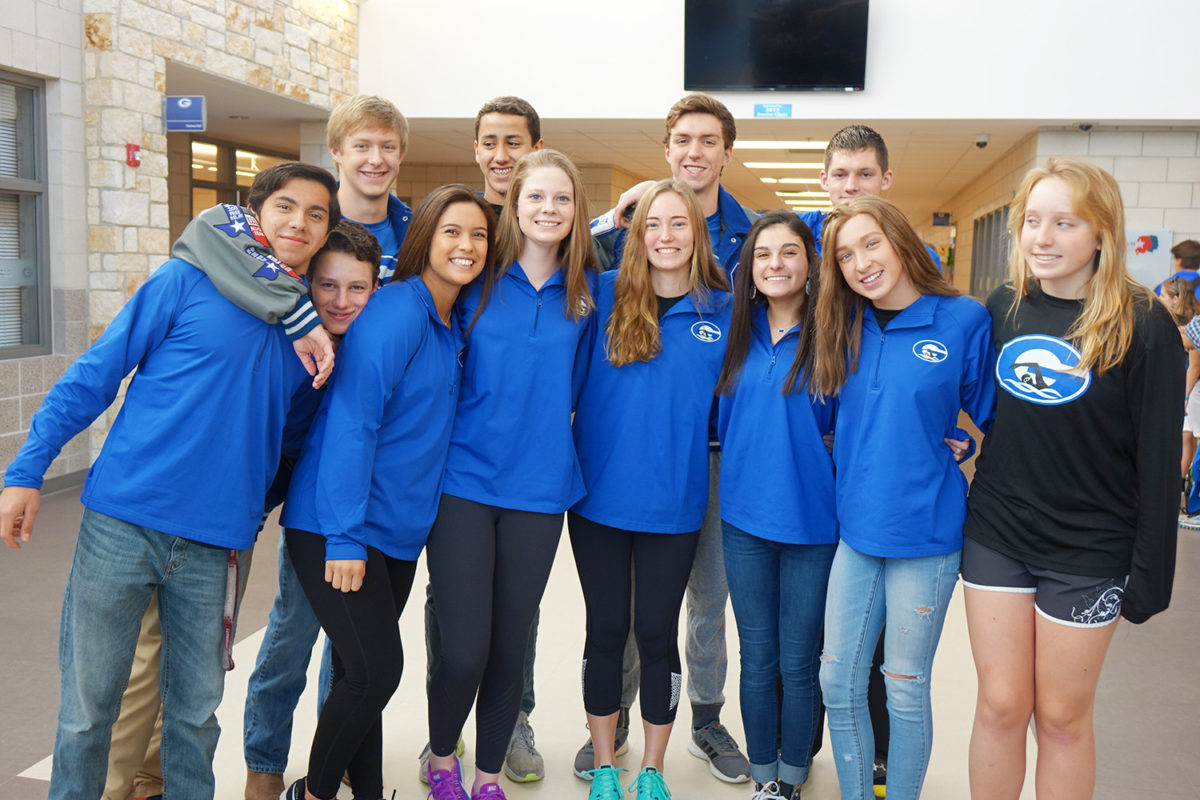 Congratulations to the GHS swimmers who competed in the 2016-2017 UIL 5A State Swimming and Diving Championships. The team received an all-school sendoff on their way to the State meet Feb 16. The band, cheerleaders, Georgettes, and student body were all dismissed from class to escort state qualifying swimmers and alternates to the rotunda en route to the finals in Austin.
Having put up 22 athletes in the regional meet Feb 3-4, Georgetown had a record 10 swimmers and two alternates qualify for two boys relays and two girls relays, and a number of individual events.
Booster President and swim parent Scott Alarcon was on hand for the impromptu party; "I see how hard all the kids work and the hours it takes to get to this level. They all swim 10-15 hours per week, year-round. They also have to be careful when choosing events; UIL only allows two relays and two individuals so they need to be sure about their choices to ensure the best results."
STATE RESULTS: Girls 200 Medley relay (Ignacio, Hartsell, Morales, and Scully) placed 8th. Rehgan Hartsell placed 13th in the 200 Individual Medley. The boys 200 Medley relay (True, Corona, Alarcon, and Lancaster) placed 11th.  The boys 400 Freestyle relay (Lancaster, True, Zenisek, Alarcon) placed 16th. > Will Corona placed 13th in the 200 Individual Medley. Greyson Alarcon placed 10th in the 100 butterfly, 10th in the 100 backstroke. Connor Lancaster was 12th in the 100 freestyle.