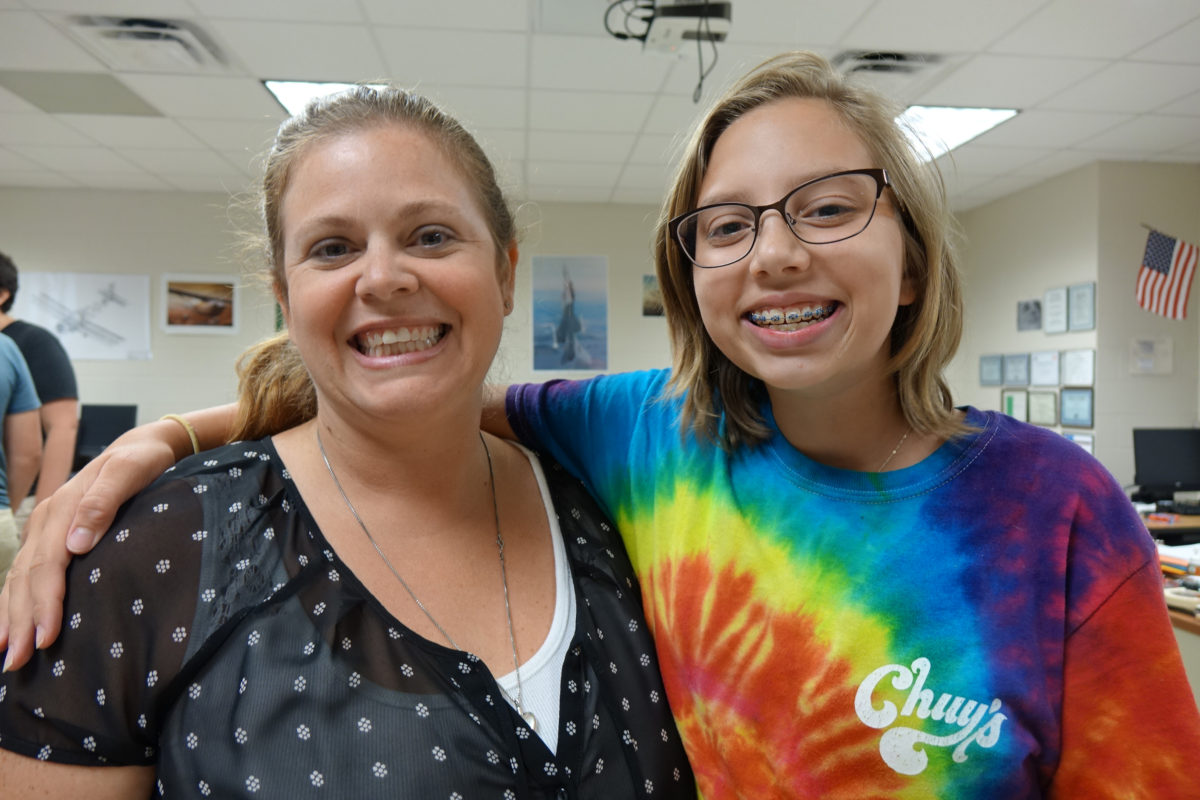 (Shh…don't tell them it's educational)
About 40 Georgetown students in grades K-8 participated in Camp Invention June 19-23. As part of the district's After School Action Program (ASAP), kids enjoyed exciting activities that explore STEM applications.
ASAP Program Coordinator Carey Thornell  explains, "This camp is designed to expose the kids to basic science skills and encourage their curiosity in science and engineering at the earliest age. They learn creative problem solving, brainstorm together and use real tools found in their every day lives. We also have visiting inventors to share with the kids how their ideas can become reality."
Mid-week, the 1st and 2nd graders learned about propulsion and physics with Carver science teacher Kendall Olmstead. They made their own small scale rockets with syringes, while the 7-8th grade group built bridges from toothpicks and gumdrops to determine which designs would hold the most weight. Groups of four built and applied weights; the boys team added 214 nuts at 3758 grams (just over 8lbs) before breaking. At last count, the girls' minimalist design was up to 230 nuts, which broke the weight basket before the bridge fell.
They also take apart household machines and re-engineer them into other useful things as well as create and design original inventions like Toy Box Entry Alarms.
Another group was busy working on shields made from recyclable items to determine which materials and structure would keep them dry in a water balloon fight. "All of the activities  have an element of competition and gaming to make it more motivating and exciting," Thornell says. "Some of the kids laugh at people who ask them why they are in summer school since it's 'not like school at all.'"
In addition to science, the Duct Tape Billionaire group invented several new things using only duct tape and accessories. Once their creations were complete, they were given fake money and had to produce and market their products as well.
Seniors Nik Schiaffo and Timothy Lillian agree, "The best part of camp is seeing the enthusiasm of the kids when they learn something new but it is challenging to be everywhere at once and trying to explain concepts to an excited group."
Another goal of the camp is to create a pathway and a means to gather kids who might be recruited for STEM and the Aerospace program once they reach high school. "We want to catch them in elementary school and hone those problem solving skills. As we grow up, we learn how things really work and how it's been done before so we lose a little of that creative purity along the way. This way the students are well prepared and interested ahead of time, so they can't wait to get to high school."
The camp is also sponsored in part by the Georgetown Project, which provides need- and merit-based scholarships to those who can't afford the fees, and for those who receive As and Bs in science during the school year. "We don't want anyone to be discouraged or left out because of money," Thornell says.
Photos: Clockwise from top: ASAP coordinator Carey Thornell and 8th grade mentor Reagan prepare •  1st grader Addison practices with her air-rocket • 7-8 grade bridge engineers John, David, Nathan and Eli add weights to their project