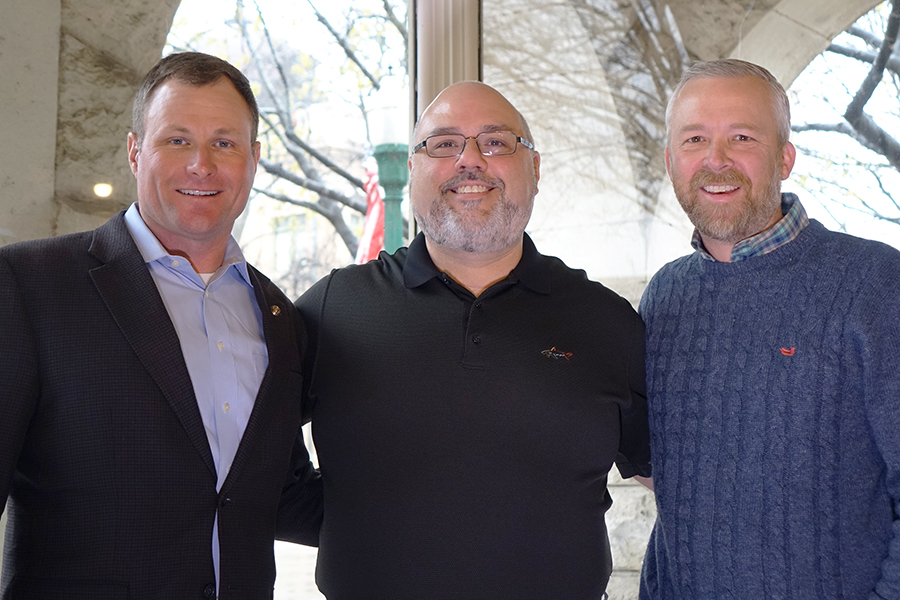 Georgetown Councilman Tommy Gonzalez learned about problem solving from his father. "My father always said, 'If there's a problem, tell me what the solution is going to be,'" explains Gonzalez; and decades later, he still lives his life by this principle.
From a young age, Mr. Gonzalez knew he wanted to serve his community. Shortly after moving to Georgetown, he became a member of the Historical Architectural Review Committee (HARC), and it was then he realized, "While I knew I didn't have all the answers, I knew a bunch of the wrong ones." So, he threw his hat in the ring for City Council. Nine years later, Gonzalez feels he has gained the wisdom and maturity to have an extensive overall knowledge of city operations.
"Throughout your first term, you learn a lot," says Gonzalez. "Coming from the corporate world, it's hard to understand how a city operates. When you're first elected, it takes about a year to understand the reports and conclusions of staff. You learn how to make the most intelligent decision based on the information you're provided."
As for his second term, "I spent much of it working to land HEB. Now they have purchased land on the southeast side of Georgetown." And of his most recent term, Gonzalez points to the multiple awards Georgetown has received, from the library to the finance department. He is also proud of the abundance of new job opportunities from major employers, including Holt Caterpillar.
Describing a future that has Gonzalez continuing to represent Georgetown's District 7, he says, "I'll work hard to keep Georgetown as one of the safest cities in the state of Texas and keep taxes on residents low. I'll also concentrate on the unique charm that makes Georgetown what it is, even while it is continuing to grow. Finally, I work for the citizens of Georgetown, and, as always, I'll take my cues from them!"