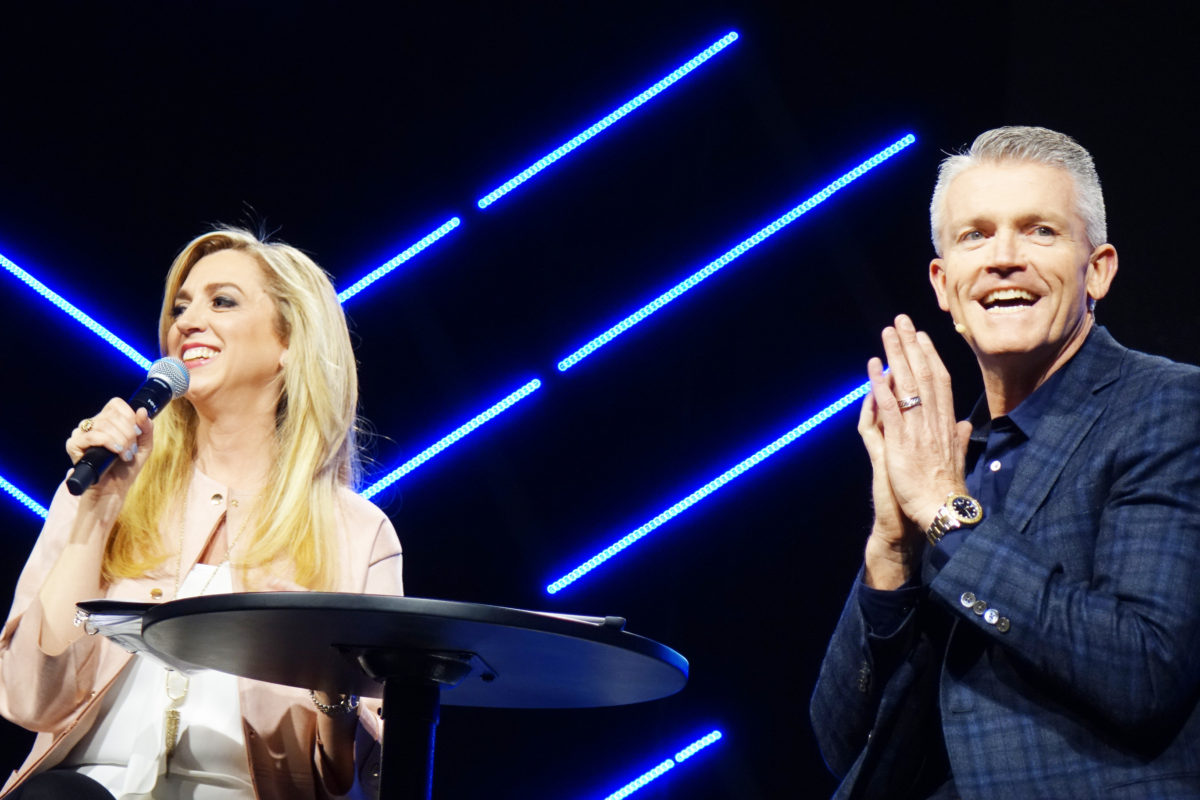 Celebration Church in Georgetown dedicated its new 80,000 sq/ft Celebration Center in a dazzling Grand Opening event January 28.
More than 3000 people attended the event, which included live music and food trucks, capped off with a fireworks show.
The ultra-modern facility, located off of Westinghouse Road, is sometimes referred to as "A City on the Hill" due to its location atop one of the highest elevations in the county.
The main sanctuary seats nearly 3000 people and has a canteen, apparel, and multiple flatscreens throughout for overflow seating. There is also as a new children's ministry wing with state-of-the-art teaching facilities and security features.
The Road Here
The need for an expanded building became clear when regular attendance regularly reached the building's capacity. Pastors Joe and Lori Champion explain that when people are new to church or hesitant about coming to a new place, they are much more likely to come and continue coming when getting there is easy, child-care is easy, and they have enough personal space to feel comfortable.
In 2000, the Champions were living in Baton Rouge and they arrived at a simultaneous revelation about where to plant a new church; "It is Austin." Since then, the church has grown from humble beginnings in the Round Rock library with just 54 members, to more than 9000 regular attendees in a permanent home.
In 2005, the church was able to purchase the 110-acre site at the top of Rabbit Hill Road due to the previous owner's judicious decision not to sell the land except for something "that would promote God's kingdom."
"The dream was not just the building," Lori says. "We built a 'home' because we believe people belong here. Over the last 16 years we've consistently experienced growth and needed more room, so in this new Center, we've just created more room for lives to be changed."
Pastor Joe agreed; "Today we are dedicating this for Georgetown, Round Rock and all the people in Williamson County."
At the heart of Celebration's current message is You Belong Here. Pastor Joe explains, "You belong here because we want you to meet your best friends here and also the Lord who loves us and died for us. And we do believe the Lord wants to provide a family for us on this planet."
Celebration Church is at 601 Westinghouse Road. Services are Sat. 5 pm, Sun. 9:30 am and 11:30 am, and first Wed. 7 pm.