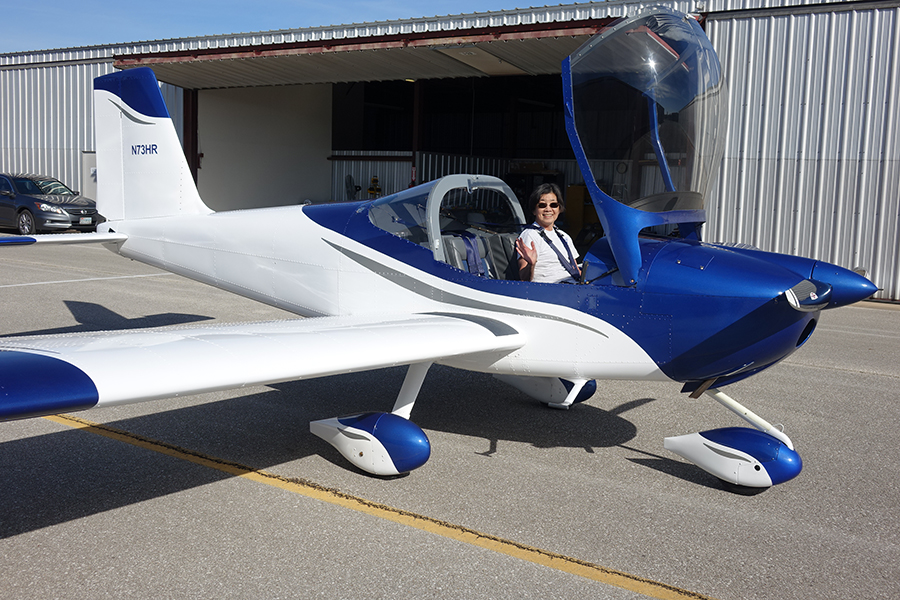 The Georgetown and East View High School Aeronautics and Engineering students work year-round to build their knowledge and hone skills in aviation. At any given time, there are 24 students in rotation between the classroom, the airport and the lab where they are building an RV-12 like the one pictured left; built and owned by Haruko Reece.
Director Dan Wyant is working hard to expose the kids to everything in the aviation industry; mechanics to rockets. "There are opportunities in the industry today that haven't existed in a generation. We have known for years that a pilot shortage was coming and it's here today. The market is wide open for students to have a career in everything from engineering to Space-X."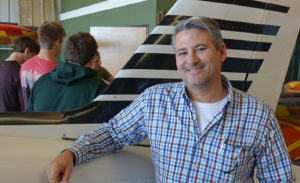 Wyant says there are ten jobs to support every pilot and there is a need for pilots nation-wide due to fewer pilots being trained by or leaving the military. Currently, two GISD students have their licenses and more are in the works; one was even awarded a scholarship for training funded by actor Harrison Ford.
The students are looking forward to future STEM-based careers and they report the hands-on experience is different than anything they could get in school. Matthew says, "For me, this is much better than building a bench in a shop class. There is nothing boring about being at the airport and it is a great opportunity for us to have an airport right here in town with people willing to help us."
Wyant agrees; "We are fortunate to have so much cool stuff right here. Sometimes the kids are here just sweeping the floor but they also have the opportunity to work on a B-25 bomber or [airport director] Russ Volk invites them up to the control tower to learn about airport logistics sand management. This is a big business for Georgetown and it's a valuable experience for the students."
The December 12 airport rotation was the last day before Christmas break but Wyant reports most of the students plan to come in on their time off because they just don't want to stay away.