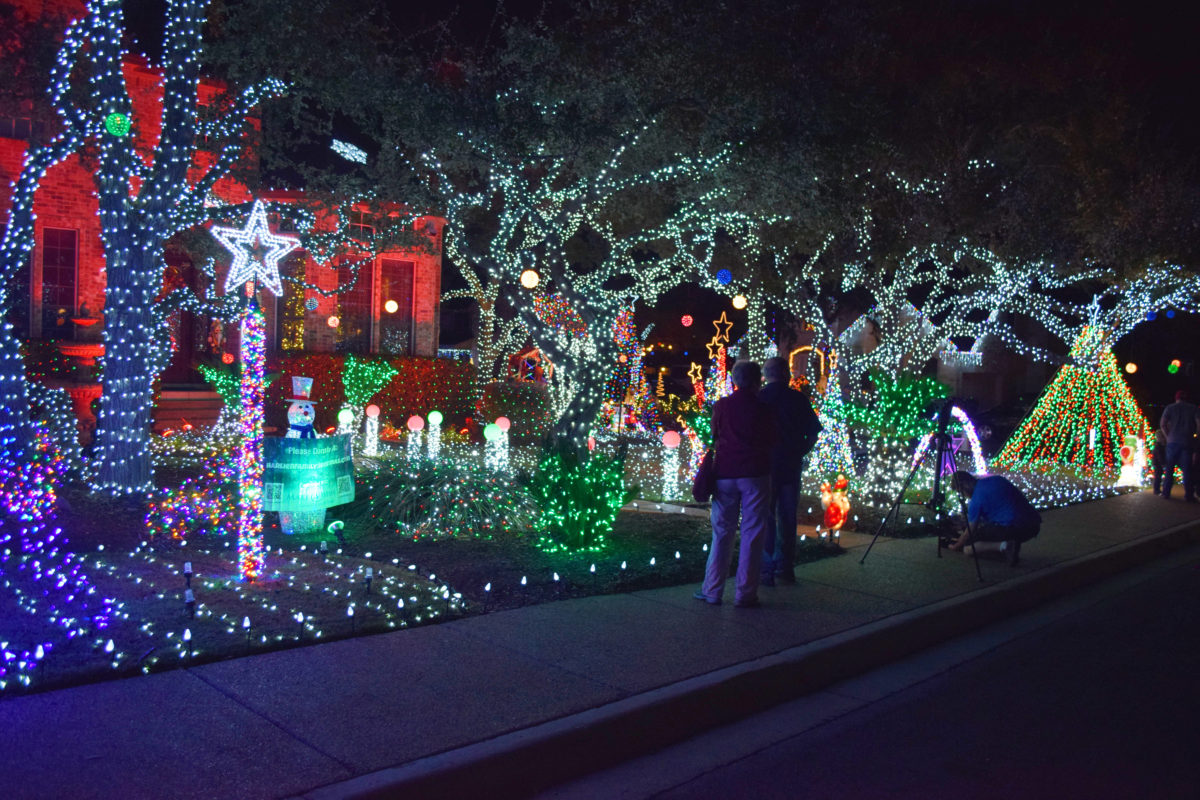 Santa Visits • Dec 16, 6-9pm • Dec 18, 6-10pm • Dec 21, 6-11pm
This year will be the 22nd year the Harlien Family has decorated their Berry Creek home to bring joy to neighborhood kids and families. Inspired by a dear friend's son and a neighbor who insisted the light show goes on, the Harlien family, Santa, and their supporters are embarking on their 3rd Annual Make-A-Wish light show benefiting Central and South Texas.
With help from the community, they have raised nearly $50,000 in the past two holiday seasons, enabling them to sponsor nine wish trips.
This year the goal is $20,000 to send four more children on a trip of a lifetime in 2017.
The Harlien's started an annual tradition 22 years ago, sharing the joy of Christmas with others by decorating their house with lights and Christmas decor. As each year we passed they added more lights to our home. As the family grew with two children, Coleson now age 19 and Chamberlain age 17, it became a family tradition.
You can find their Griswold-esque display at  400  Liscio Cove.
For safety reasons they ask that all traffic enter Liscio Loop from Lancaster Drive & exit Liscio Loop at Champions and to be careful not to block driveways.
"We appreciate your continued support and look forward to making more wishes come true for Central Texas families this Holiday Season!" ~Russell, Leslie, Coleson, and Chamberlain