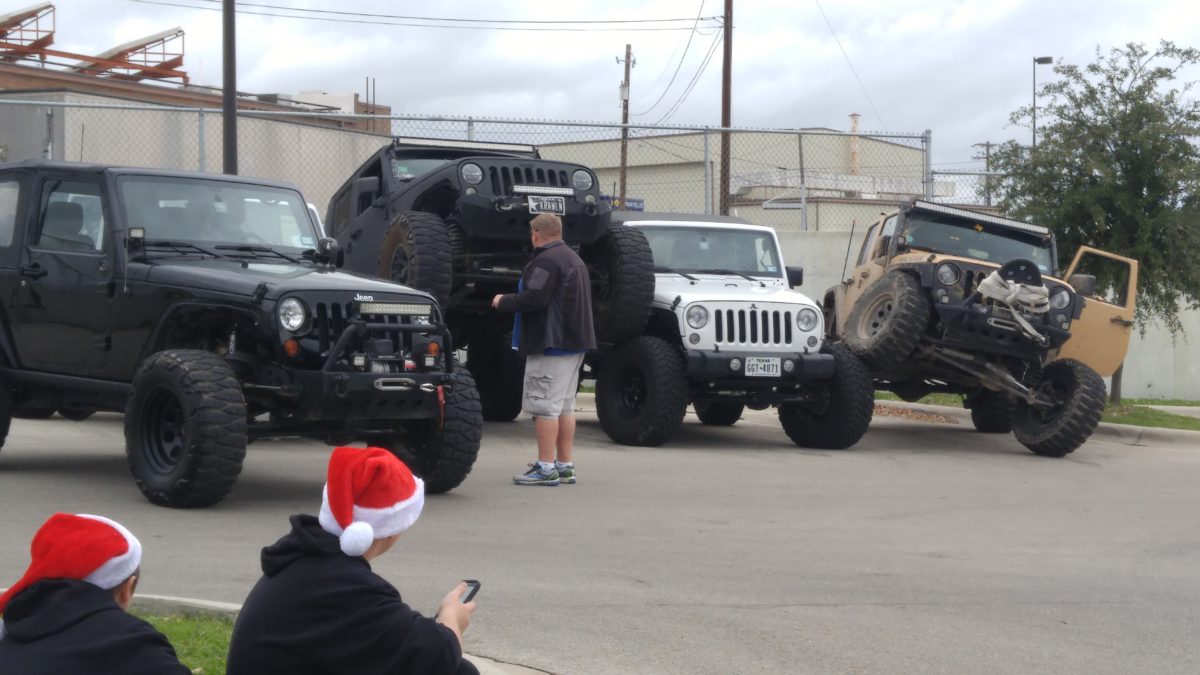 Help military families in need
Volunteer and Veteran extraordinaire Will Williams of Round Rock is giving back to local veterans and Central Texans again this year.
In 2015, Williams founded "Share the Will" with friend Dawn Douglas, and is partnering with Just Because Ministries to adopt at least 100 military families for Christmas, through Share The Will's Operation Warrior Christmas.
Every year Just Because Ministries at St. William Catholic Church in Round Rock matches needy families who do not qualify for Brown or Blue Santa with sponsors. The ministry has allowed local 501(c)3 non-profit Share The Will to include local veterans and their families in the program.
Unfortunately, the military's process of permanent change of station (PCS) often means military families in dire need of a Christmas do not arrive at Fort Hood until early or mid November—after the Just Because deadline for applications.
So, now in their second year, Douglas and Williams continue working hard to acquire their own resources and sponsors who wish to help these military families.
Family names are provided by the local VFW, Heroes Night Out and churches in Killeen. As well, the duo is reaching out to all of Williamson County for help, specifically Round Rock, Sun City and Georgetown.
Share the Will recipients are active duty, injured troops and families at Fort Hood, and sponsors may choose a family with one or a specific number of children.
Douglas says benefactors may spend as much as they choose, but they hope people will meet the minimums. "Our vision is that every child will have at least one gift under the tree—perhaps a $50 limit per child, and also that our adopters provide non-perishable food items for Thanksgiving or an HEB gift card."
Douglas assures donors that 100 percent of every donation goes to the military families; "Whether cash or toys, every dollar goes directly to these families."
Sponsors may donate cash and Douglas will do the shopping. She provides photographs of toys and gifts to sponsors to assure them their donation helped a family in need.
All of Share The Will operating costs are paid by partners who choose to donate the costs of Share The Will's website, business cards, etc.
Families have already begun applying to Share the Will, and Douglas asks sponsors to call her directly (512-779-6786) to sign up to help the families.
Williams says, "We plan to help everyone who applies, but we do have families who are in desperate need. Last year we helped provide Christmas to the families of the four helicopter pilots who perished in the chopper crash on Fort Hood; a single father who was deployed four times and injured twice with high medical costs for his special needs son; a single mom who is a veteran, who had lost her job because she missed many days of work for her cancer treatment and surgery. Not a good time to be let go."
Share the Will and Austin JeepPeople will deliver the gifts and food on December 18 at Fort Hood. Sponsor donations need to be in before December 5 to allow any extra shopping and wrapping of the presents.
Douglas will arrange to pick up gifts from donor homes prior to delivery, and will provide a tax deductible receipt to every Sponsor.
The delivery is a party in itself. The Austin Jeep People usually put on a show, Douglas says. "We create kind of a parade when we go up there. Plus, Jeeps are fun to watch—they usually crawl on top of each other and the kids just love it! Right now our message is that no family will be turned away so while we hope to find 100 sponsors, we'd love to have more!"