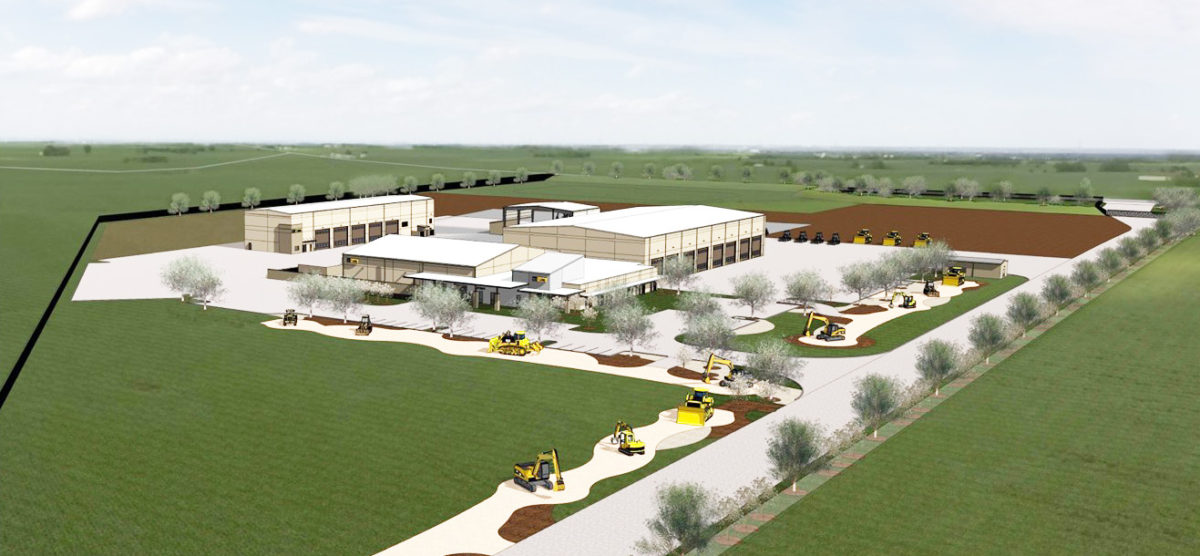 Holt Cat, a Caterpillar equipment and engine sales, rental, parts and service dealer, will build a regional Caterpillar facility at 2101 Airport Road near the intersection of Lakeway Drive and I-35.
Holt is expected to create new jobs and a net benefit to the City of more than $13 million over ten years.
City Council approved an economic development agreement with the construction equipment company during its Jan. 24 meeting.
The City is also moving forward with infrastructure improvements in the area, including expanding Airport Road and extending a wastewater line along I-35 that will allow for future commercial development as well as the Holt Cat facility.
"We're excited Holt Cat has chosen Georgetown to locate its newest regional sales hub. This facility will bring investment and jobs to a previously undeveloped area and initiate additional growth on the north side of the city," Mayor Dale Ross said. "Holt is a family-friendly business and is going to bring 129 jobs with an average salary of $48,500."
The company expects to build an approximately 60,000-square-foot facility by the end of 2018, invest a minimum of $20 million in infrastructure and improvements by the end of 2018 and have a minimum of $27.5 million in sales per year for the first five full calendar years of operation.
"We appreciate the City of Georgetown's decision, and are excited for Holt Cat to be a bigger part of the community," said Tony Shedrock, Holt Cat vice president of general services. "Recognizing the growing need to support our customers and employees along the I-35 corridor, our new location in Georgetown will provide a great work environment that will assist in better serving our customers and will provide for a substantial positive economic impact for Georgetown and their citizens."
The location will be the company's largest retail location built in more than 30 years and will be a state-of-the-art facility, Shedrock said.
"We very much appreciate the way the staff and City Council made us feel welcome and worked with us to make this venture possible," Shedrock said.
Holt Cat expects to hire specialized heavy-equipment mechanics as well as administrative, sales and marketing positions.
The San Antonio-based company sells, rents and services Caterpillar machines, engines, generator sets and trucks throughout a 118-county region in Texas.