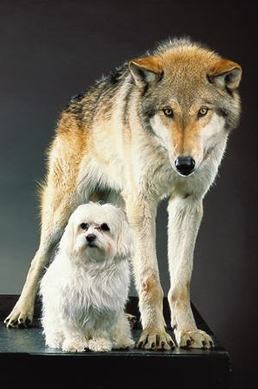 by Dr. Nathan Carlton
ne of the most common discussions I have with clients about their dogs involves food. There are hundreds of dog food options available—think multiple aisles just for dog food at pet stores. The Internet is full of information about different food choices, and Internet *specialists* give guidance to the masses about what dogs should (and shouldn't) eat. Gluten free, grain free, raw food, vegan, organic, natural food—the list goes on, and there are passionate arguments for each online.  
Clients are often surprised when I tell them that some grain-free diets have been linked to heart disease in dogs. UC Davis found grain-free diets containing legumes like peas, pea components, lentils, white potatoes, sweet potatoes can lead to Dilated Cardiomyopathy or DCM. DCM is a heart muscle disorder where the heart is too weak to pump properly and the chambers of the heart enlarge. This can be a fatal dietary complication that is totally preventable with the right food.
After a quick online search for "best dog food diet" or "best dog food" I found a few sites that recommended a specific "Natural Grain Free" dog food diet with these exact ingredients in them. If this diet is fed to your dog without any other foods supplemented, it would be at risk for developing DCM. The FDA partnered with US Davis to put out an alert to inform the public about the risks posed by these foods, the link is here FDA.gov/AnimalVeterinary/NewsEvents/CVMUpdates/ucm613305.htm.
Another diet that has become popular is the raw food diet, or Bones and Raw Food Diet (BARF). Bones can become stuck in the stomach or perforate intestine causing a surgical emergency. Uncooked, the meat can be contaminated with bacteria that cause intestinal disease in the dog, or in the people who handle the food.
I frequently see marketing on the Internet that suggests this type of diet is better for dogs, arguing that since dogs came from wolves, and therefore returning to a more natural, raw diet will lead to fewer health problems, healthier weight, and a longer life.
While that marketing is effective because we know dogs came from wolves and that wolves eat raw foods in the wild, it is a fallacy to think that this diet will help your dog. Dogs have been domesticated for thousands of years and have evolved to depend on what people feed them. Your chihuahua is pretty far removed from the wolves of the Northern Rockies, so don't feed him like he is a wolf.
As consumers, we are subjected to a constant barrage of advertisements to buy more stuff. Marketing firms spend all their time and resources figuring out how to use our current knowledge against us to encourage us to buy a certain product.
Don't feed a dog BARF
BARF diets are not a healthy option for your dog, and they can make you sick as well when you handle them. Don't feed a dog BARF. Grain-Free diets can cause heart disease; grain is actually a good source of nutrition, so don't feed grain-free. Feed your dog a well-balanced diet that is appropriate for its life-stage. High quality foods are manufactured in their own facility; the company practices strict quality control measures; employs a board-certified veterinary nutritionist; and performs third-party, double-blind analysis of their foods.
Many foods are co-packaged—made by several different manufacturers and do not practice food recalls. There are just a handful of companies that adhere to higher standards, and a good vet can guide you through them. The best advice for anyone concerned about their dog's food is to talk to their vet during their next annual exam.