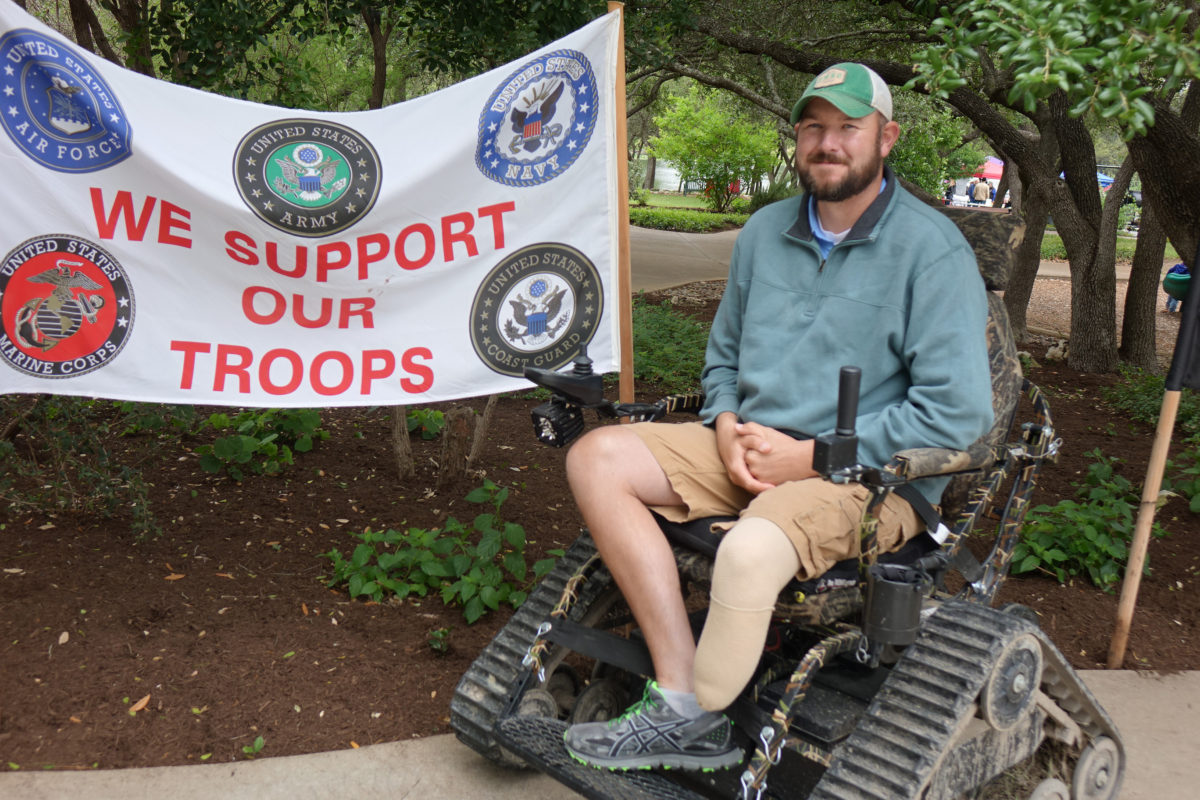 The Texas Capital Chapter 1919 Military Order of the Purple Heart (MOPH) hosted the 1st Annual Hunks of Burnin Love Chili Cook-Off April 22 at the Legacy Hills Pavilion in Sun City.
Chefs and teams consisted of military heroes and first responders and more than 100 guests stopped by to visit and taste entries from the Williamson County Sheriff's Department, Georgetown Police, Round Rock Police retired and veterans, Heroes Night out and more.
Rene Tennison and Linna Lette of Our Part US took away the honors of Best Chili and bragging rights for 2017. Williamson County Veterans Service, sponsored by Sport Clips, won for best decoration.
The money raised provided a brand new track chair for Shane Savage, a combat-wounded veteran. He received the track chair thanks to the efforts of the Independence Fund, which provides funding for wounded veterans with 40 percent disability related to mobility. Savage said, "Like a lot of veterans, I always appreciated the work of groups like the Independence Fund but I felt like there had to be others out there who needed it more than I did. Now that I live in the country, it's difficult getting around outside and spending time with my family. This chair lets me get back to all the outdoor activities I love."
Mr. Savage also wanted to encourage anyone qualified to contact the Independence Fund and apply for help. "Their mission is to help restore independence to wounded veterans and I can't emphasize enough how much they want to help. They awarded over 300 track chairs last year and regaining that mobility is more than just getting around. It helps emotional healing as well." Visit IndependenceFund.org
The Military Order of the Purple Heart provides many programs and services dedicated to helping all veterans and their families. Acheson says they are looking forward to doing it again next year.