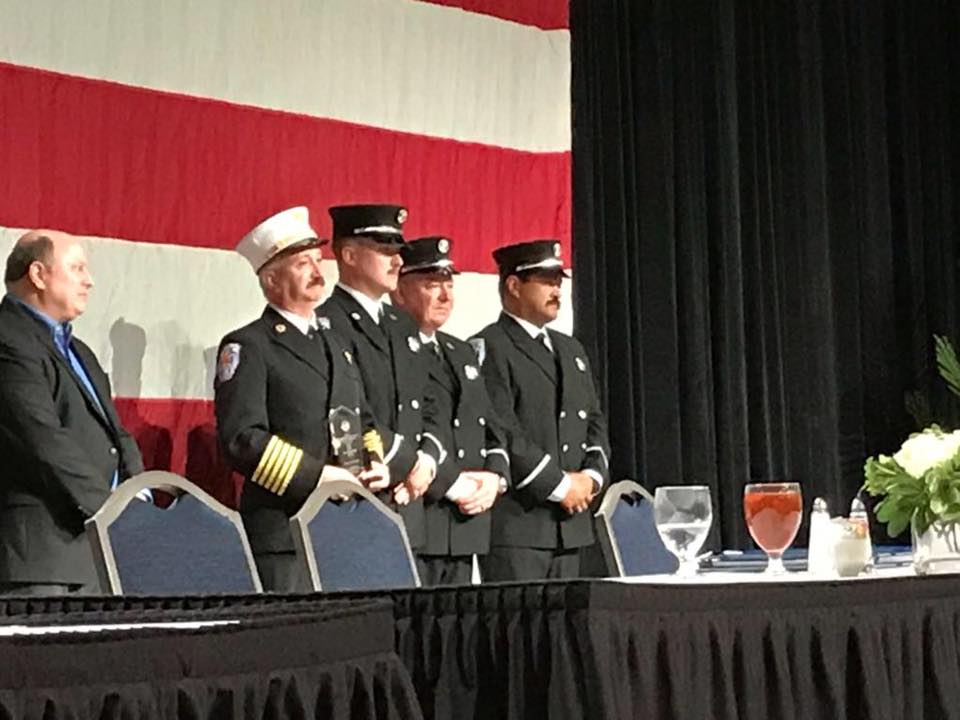 On Nov 21, Hutto Fire Rescue was named 2017 Texas EMS First Responder of the Year from the Texas Department of State Health Services EMS & Trauma Systems.
The State honors persons and organizations that exemplify the best our EMS/trauma system has to offer. Hutto Fire Rescue demonstrated leadership in EMS in patient care, public access, medical control, disaster preparedness, public education or training.
Hutto Fire Rescue was nominated by Williamson County Emergency Medical Services (EMS) Director Mike Knipstein; "because they consistently demonstrate a high standard of professionalism and knowledge in the care of sick and injured patients. Hutto is an example of excellence and cooperation for BLS (Basic Life Support) medical response, consistently demonstrates the responsibility and accountability of providing exemplary medical care and are clearly deserving of state level recognition for their model service."
Dr. Jeff Jarvis, Medical Director for Williamson County EMS goes on to say, "In our experience, these firefighters are always highly motivated, professional, medically competent, and provide excellent customer service, which is an absolute in the Williamson County EMS call management philosophy."
The Williamson County EMS system is a true partnership between EMS and Fire with both organization committed to making it work. Chief Kerwood also notes that maintaining a close relationship, both at the station engine to ambulance level and administration level is crucial to successful interoperability. In turn this provides a high continuity of care to all patients.
Director Knipstein goes on to state that "…Hutto Fire Rescue's actions on medical calls demonstrates a capable comprehension of Standards of Care, resulting in consistently excellent patient care. These firefighters have been proactive in the commitment to their community by managing medical patients to a high standard of proficiency, prior to ALS (Advance Life Support) arrival."