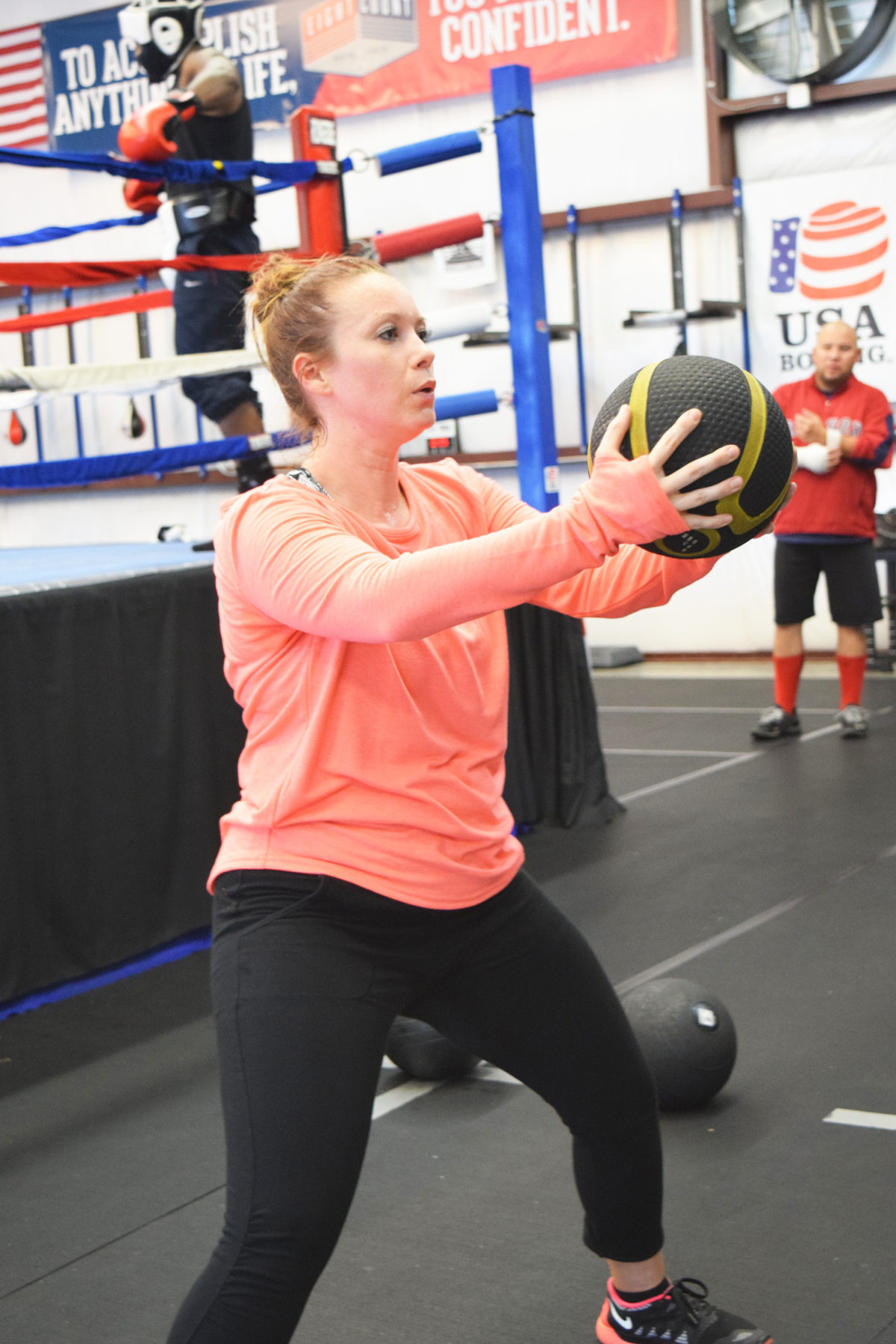 "Service to others is the rent you pay for your room here on earth."
~Muhammad Ali
when Herb Fulton's doctor told him he needed to lose weight, he decided he would take back up with boxing; a sport he'd been involved with since he was a teenager, mostly to keep himself out of trouble, and again during his years in the Army. In 2001 he joined a gym in Jarrell and before long he had gotten himself in shape and later, with the help of Sunrise Rotary Club of Georgetown founded and grown Central Texas' premier boxing tournament, "Sterling Gloves."
Last year, this six-time world amateur boxing champion's dream of having his own gym came to fruition and he has been building bodies and spirits ever since.
As the owner and manager at Eight-Count Boxing and Fitness on Austin Avenue, he treats every member like family and encourages each to reach his or her full potential with "no excuses." Eight Count's aim isn't so much about making fighters as it is about creating a fighting mentality with a rigorous and personal workout regimen that turns gym-goers into self-starters.
Fulton partnered with local, former NFL Chicago Bear Tommy Harris to build the new gym and while part of the gym focuses on boxing, "We sell physical fitness. You don't have to be a boxer to train like one."
Eight-Count membership includes not just people looking to get fit but entire families; moms, dads and kids as young as four years old. "This gym is my 'club' and we are still growing every day. I encourage people to be fit and we also enjoy leveraging skills  with members because it's not about the money; it's about giving back to the community. People work out in trade for applying their particular skills to promote or help the gym and regardless of who they are here, they are all special."
Fulton's equipment is just as special. "A regulation boxing ring costs about $12,000 but this ring we have here was built on a challenge to East View High School students and several of them train for free now. We are all invested in each other as a result."
Fulton says the boxing community is something you don't see on the surface and people would be surprised to know who among their acquaintances are boxers.
Competitive boxing begins as early as age 8 and Fulton is very confident in the sport's safety. "USA Boxing regulates the industry and how people compete all over the country and we are certified by that organization. Amateur boxers always have ample protection; head gear, mouthpiece and body protection and we strive to undo some of the misconceptions about head injury in this sport." He talked about Muhammad Ali's career and how professional boxing is tougher. Until a fighter goes pro, they are padded and protected. "When you decide to get paid, you no longer wear the headgear and the gloves are smaller. But then it's your job to train harder."
His fitness regimen, he says, is not about weight or clothing size, it's about body fat and he simply asks his new members which photo (in an array) they want to look like. He then helps members commit to themselves and get there, through exercise, diet and the Eight-Count way.
Esmeralda, 13, is one of Fulton's gym-family members. She works out every day with her mom because, "I really want to win a belt." Esmeralda says she prefers the gym to other high school activities because she loves the people. Fulton is very proud of her and says she is a sweet young lady but in the ring, "She is a monster and gives the guys heck."
Like his gym, the Sterling Gloves tournament is Fulton's way of giving back to the community and benefiting the boxers here. Each year, he also donates part of the proceeds to local charities. He expects 3500 fans this weekend and hopes his outreach will provide education and entertainment for all his neighbors in Georgetown.
Tickets are $10 and the event starts at 2pm Saturday, 7pm on Sunday.