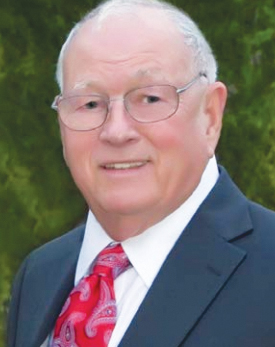 The Tournament
The 38th Annual Jack Frost Basketball tournament means sports fanatics can watch as many as 70 games Dec 1-3 at Georgetown High School and Southwestern University. Since 1978, boys and girls teams have been competing in the three-day event, which has grown to a very prestigious destination event that draws teams from all over Texas.
The tournament was named for Mr. Frost during his tenure as Georgetown ISD Superintendent, a post he held with great respect and success 1969-1988.
East View and Georgetown High School games will also be covered on Channel 10 Community Spotlight.
Georgetown girls' teams have won the tournament ten times and have been runners-up many times. The boys' teams have won eight times, and also been runners-up several years as well. In the 2015 tournament, Georgetown teams placed four players in the All-tournament rants.
Frost says, "The camaraderie between the boys and girls teams is inspiring. They don't often get to see each other play, and it takes their play to another level."
About Jack Frost
The "real" Jack Frost is 90 years old and still runs every day.
The son of a sharecropper, he loves sports, music, drama, and most of all, his family. He was inspired to be a teacher while he was playing sports in high school. He attended junior college on a football scholarship and always wanted to be a coach; so they made him an administrator, which meant he could enjoy all manner of activities.
As Georgetown ISD Superintendent, Jack Frost instilled a sense of educational excellence in the community. He demanded quality from his teachers and students, and was an avid supporter of all UIL activities. As an educational leader, he served on the Central Texas Music Committee and the UIL Legislative Council.
He now lives in the Dallas area and helps his daughter, a doctor, raise her own daughter, Lily, 10.
He is also still heavily involved in Georgetown and its sports programs, and is thrilled that Georgetown has two high schools now. "All of them are Georgetown students and we love them all. Two schools; one community. We are happy to have both schools in the tournament."