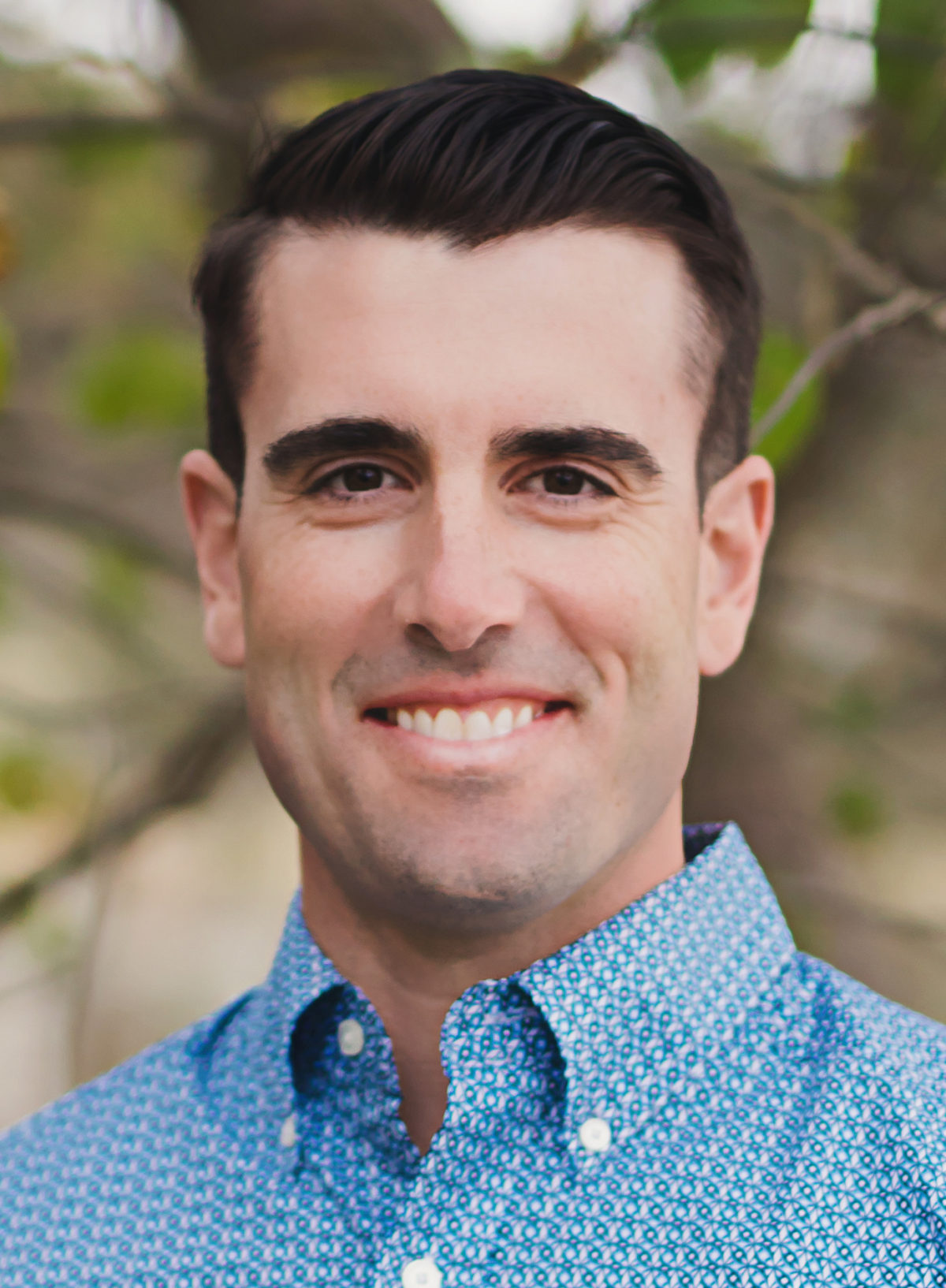 New for 2019 • What Jarrell's Got
On January 8, Jarrell's first animal hospital celebrated its grand opening and officially opened its doors to help animals and their humans locally.
Jarrell Animal Hospital is the newest, and only, local vet between Salado and Georgetown. They provide services for common and exotic household pets as well a large domestic animals like cows and goats. In addition to wellness and preventive treatments they have an in-house diagnostic lab and ultrasound, small and large animal radiology, pharmacy, orthopedic and soft tissue surgery, and mobile services by appointment.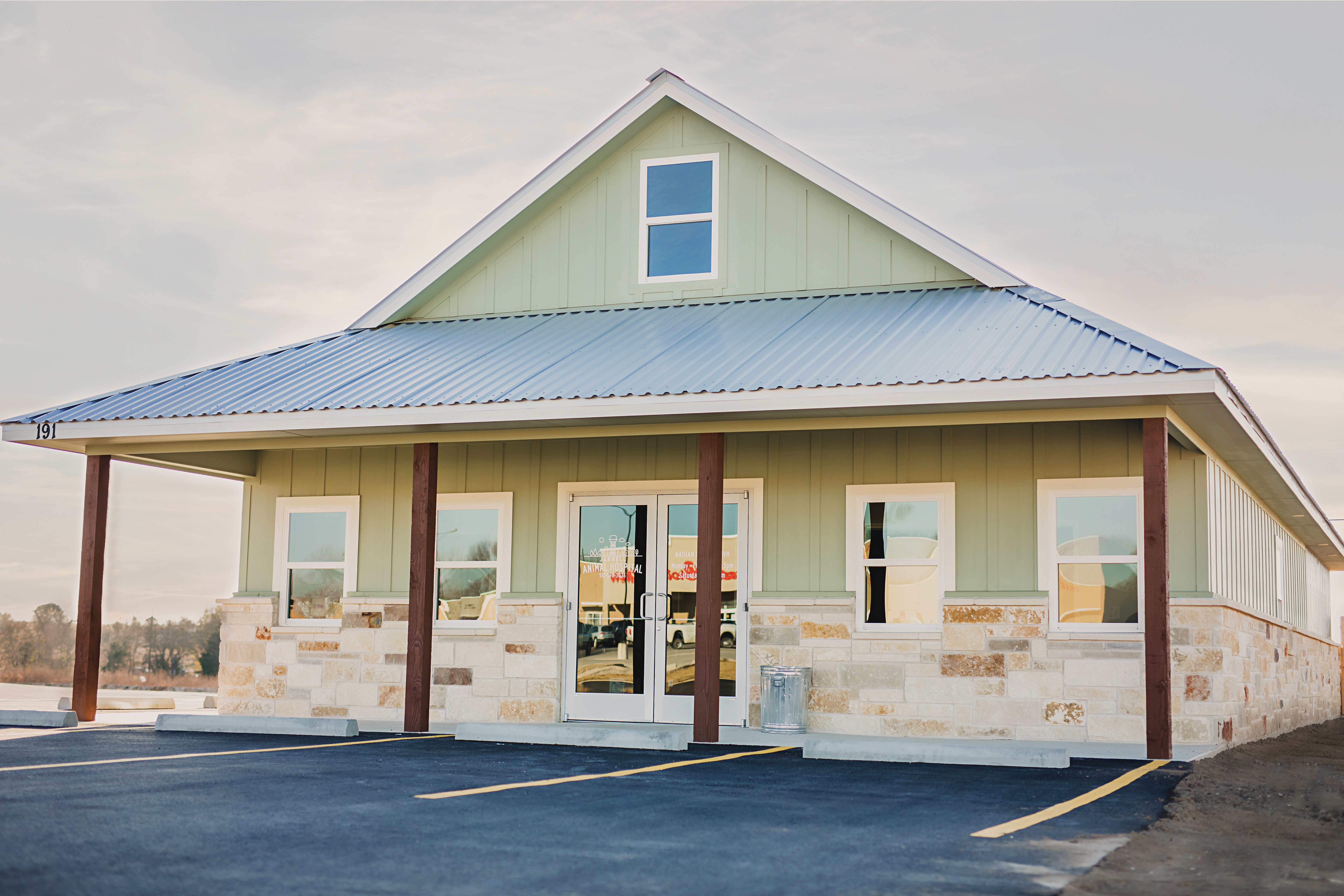 Owner Dr. Nathan Carlton is delighted to have built his practice in Jarrell; "I love being here for everyone, whether you own a cat or a cow. Providing quality care in a growing community is a win-win for everyone."
Anticipating the grand opening, he happily talks about how much he loves animals because they are so present in the moment. "There is no deception; if they are happy or scared, you know it. As companions, they offer us unconditional love. And, really, there is no better feeling than looking out your window and seeing cows going by in their natural settings and gentle demeanor."
Growing up, Dr. Carlton always knew he wanted to be a physician of some kind and his father was a veterinarian. Young Nathan was inspired to choose his DVM path when he awoke on the day of an FFA competition and the pig he had raised for the fair had died. He decided that he wanted to make sure he would always be in a position to help.
As a young man, he enlisted in the Marine Corps, which he says changed his mindset to one of "of course I can do it". He worked on planes in the Corps and realized how much he enjoyed fixing things that were broken.
He later got a scholarship from the U.S. Army, which paid for his medical training. There, he worked on horses for 1st Cavalry and dog populations for Army Rangers and Special Forces canines. "Our Army mission was to take care of the animals on base. When we weren't working on government animals, we helped our personnel and civilian pets." As a veteran, he has been looking forward to this day for a long time and is eager to be of help to the people of Jarrell.
"One thing people don't really understand about veterinary medicine is the breadth of compassion we should and do have. I've never had an animal walk in that didn't have a person on the other end of a leash. What a lot of people don't realize is how much you need to love people too. There is always a person with that pet and we work to make them both feel better or at least understand. An animal won't remember to take its medicine and we also have to figure out what works in each situation; is it a realistic goal, can the owners provide care at home. Sadly, sometimes the best care is something the owner can't afford so we do our best."
Dr. Carlton adds there is a lot of food-animal need and he does do site visits. He hopes to expand to hire more doctors to handle in-house, emergent and farm needs together. Currently, the hospital can accommodate emergent needs during business hours and he has planned intentionally for growth. "As Jarrell grows, we will grow and we hope to keep pace and keep improving. We have room for another building this size or larger so we can and will expand to accommodate our new community." He hopes to customize future growth for large animals so farmers and owners can bring their animals to the hospital for round-the-clock care.
More info at:
JarrellAnimalHospital.com
Dr. Carlton and staff were so kind, gentle and understanding with my newly adopted dog. She was a bit scared and unsure but Dr. Carlton handled her with such care that vetting her for the first time went better than I expected. Thank you for taking care of my newly adopted 90-lb baby. Nice to have veterinary service in our community now!    ~Facebook review