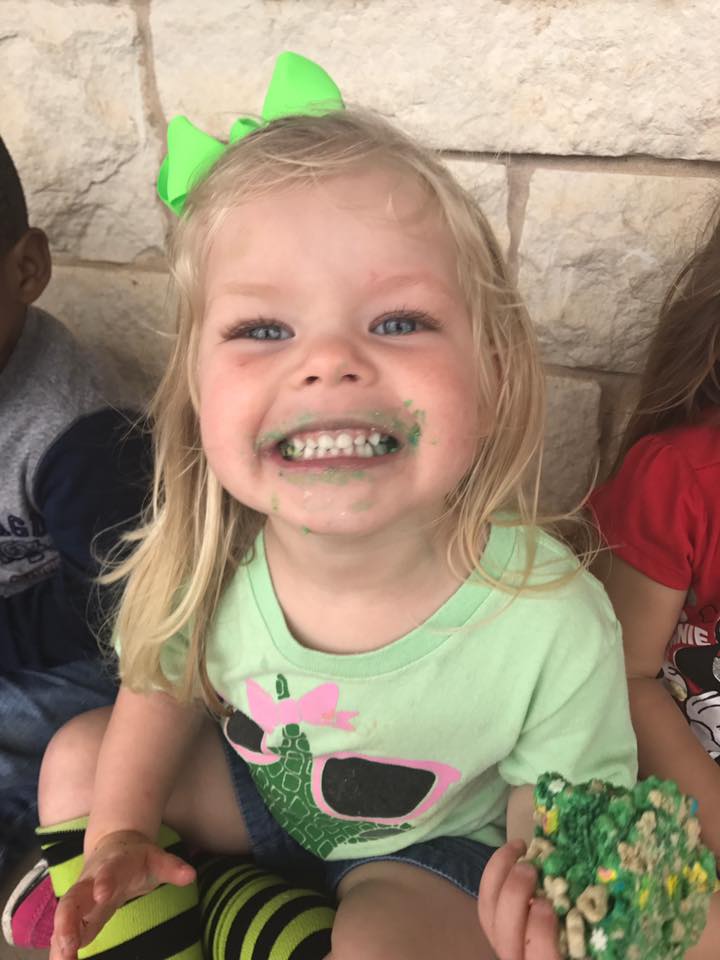 The goodness continues
Kids' Zone is growing.
Thanks to the sustained growth in Jarrell, this Christian-based school and child care provider is now registering for a third location, projected to open in August.
General Manager Whitney Hicks is thrilled to be able to give even more flexibility to the community; "We have a good thing here and we are flourishing as more and more people move to Jarrell. Right now we have a fairly long wait list for our Sonterra location so I'm excited that our second Jarrell location (105 Western Sky Trail) is close enough for folks who have already decided to be part of our Kids Zone family."
Donna Brown, Whitney's' mother, founded Kids Zone in 2000 in Salado and Whitney began working there when she was just 15 years old.
After graduating from Texas A&M, Hicks began teaching high school and after a time, she decided the family business was really where she wanted to be. "I wanted to be here because I love children and I knew eventually this would be where my own children would be learning and playing. Now that I work here, I love the fast pace and seeing all the parents every day. I also really enjoy the management aspects of the business."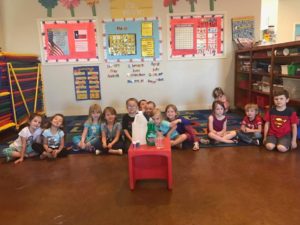 Although, sadly, Donna passed away in 2015, the business is still very much in the family. Whitney's sister McKenzie Teer is a teacher at the center and her dad Steve Brown is the owner and volunteer handyman, always ready to fix anything from the plumbing to the roof.
"We are family-friendly here and we always invite families to participate as often as they can so they can see and experience the love and security we provide for the people most precious to them."
Kids' Zone's first priority is the safety of the children, which includes first aid, background checks, employee reviews, physical security and an unwritten protocol that all employees treat the children as their own.
Part of that love and safety is the curricula that includes socialization, age-appropriate field trips and real world experience. The children are also exposed to Christian values and prayer on a daily basis and all children are welcome. "My mom's vision was to share our family's values with others. We are very open and inclusive and I love that we may provide Biblical information or spiritual experiences that some may not get at home. We invite all families to be a part of ours but they are always free to choose not to participate in Christian activities or special events as is appropriate for their own family.
"I love that we live in a country where I have the freedom to do that and have a business like this."
The Learning Centers
Kids' Zone Sonterra cares for infants through age 12 and has Pre-K through 2nd grade education, plus an after-school program. The new Jarrell location will serve infants-5 years old.
All centers provide breakfast, two afternoon snacks and milk at lunch. "We ask parents to provide the [lunch] meal. Parents know what their kids like to eat as well as restrictions they have so packing lunches at home is an advantage. We re-heat meals from home and we are always aware of any allergies present."
Their classrooms combine ABC, Jesus Loves Me and A Beka Book curricula to provide Christian-based education and values.
"We are very fortunate, and fairly unique, to have employees who have worked for Kids' Zone for ten years or more. Everyone loves what they do here," Whitney says, "You really have to love children to be able to keep up with this kind of environment."
Part of the reason for their wait list is smaller class ratios. "We have smaller teacher-to-student ratios than the state requires because we want more eyes on the children at all times. We would like to lower that even more with the new center so we can provide more individual care."
Hicks says she is also working on acquiring and integrating more technology for learning as well as more media and books for the students. "We want to keep up with trends and help the kids recognize the benefits of technology education as early as possible."
The centers are always open to volunteers for reading or other kinds of classroom support. "The children love to have new faces to do new things and bond with and we love being part of this community; working with the people in it. We have high school students who help us clean up every day so our teachers can go home on time."
The centers can accept donations; anything from yoga mats to iPads and donors need only call to see if there is a need.
Hicks says this is and will be her lifelong career. "My mom helped me understand the need and value of work like this. She  even worked through her illness and taught me how to balance work and family; something I will always remember.
"My dad prides himself on our being able to run this business that my mom started. And it is our hope that families will want to be a part of our family-run business. It builds trust and it is an important bond. We are often the second biggest bill a family pays every month and we want them to be sure we are good stewards of their money as well as loving protectors of their precious cargo."
True to her word, Hicks tells prospective clients to pray about it when they visit the center, to make sure it is the right place for them. "We have people who drive by other care centers to be with us and we are thrilled when we have mutual trust in a happy choice."
Visit Kids' Zone at KidsZoneLearningCenter.org/ or take a tour at 4802 Moreland Dr in Georgetown, or 104 Copper Lane in Jarrell.