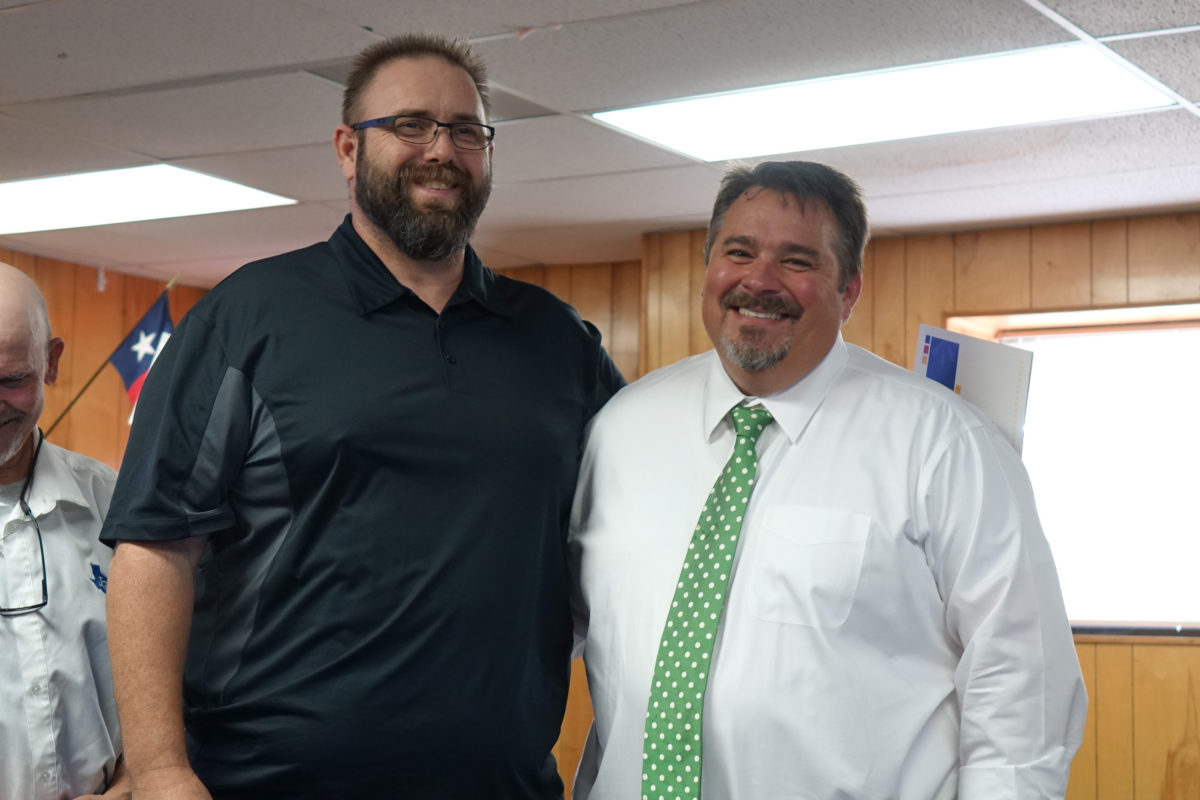 Jarrell ISD Superintendent Bill Chapman recognized several businesses "who have helped us over and over again" at the regular Trustee meeting May 15.
Troy Clawson (above), owner of Clawson Disposal and a graduate of Jarrell High School himself was recognized because they don't even call for his help because he is already there. He built the school's band tower and they support the students at every campus.
Dr. Chapman thanked Rotary of Sun City for their continued EAFK character education program, "because they make good people and we are grateful to be one of their major annual beneficiaries." Pictured: Harold Bergh and Bob Elam.
The Assistance League of Georgetown  (right) helps students with projects all year, particularly their summer reading program. Jarrell's Early Act First Knight students were inspired by their service to create a quilt based on The Giving Tree to demonstrate the kids appreciate the time and resources they receive from this giving group. Pictured, Linda Ledbetter, Linda Meehan, Jana Springer, Shelley Holliday, Sandra Hunt and Shirley Williams.