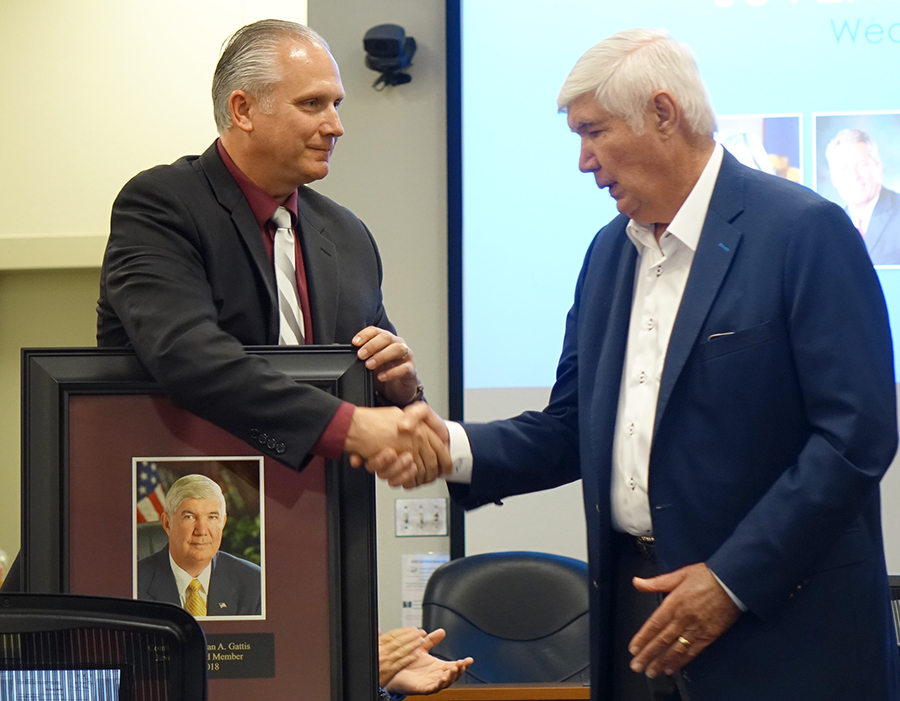 The Williamson County Juvenile Services staff and Board honored retired County Judge Dan Gattis in April with a special luncheon and award ceremony.
Executive Director Scott Matthew presented Judge Gattis with his portrait, which will hang in the main hallway alongside previous Chiefs, Board Members and Division Directors. Matthew said, "He was always a huge advocate. He has always taken care of this job and publicly supported our mission and our work. We were fortunate to have Judge Gattis and Director Charly Skaggs on our board during so many times when we were struggling. They both helped us grow and continue our mission. It is amazing to see the kind of people who are committed to juvenile services in this county and Judge Gattis is one of the best."
Board Chair Judge Stacey Matthews addressed the Judge directly; "You and the commissioners have been phenomenal to us and we have ea lot to be thankful for; sometimes we don't say it enough. It is awesome to see when I do a presentation and I can talk about how great Williamson County is. The reason is because we stand on the shoulders of Charly Skaggs and Judge Gattis and all who served before us. We are able to do the work we do because of them."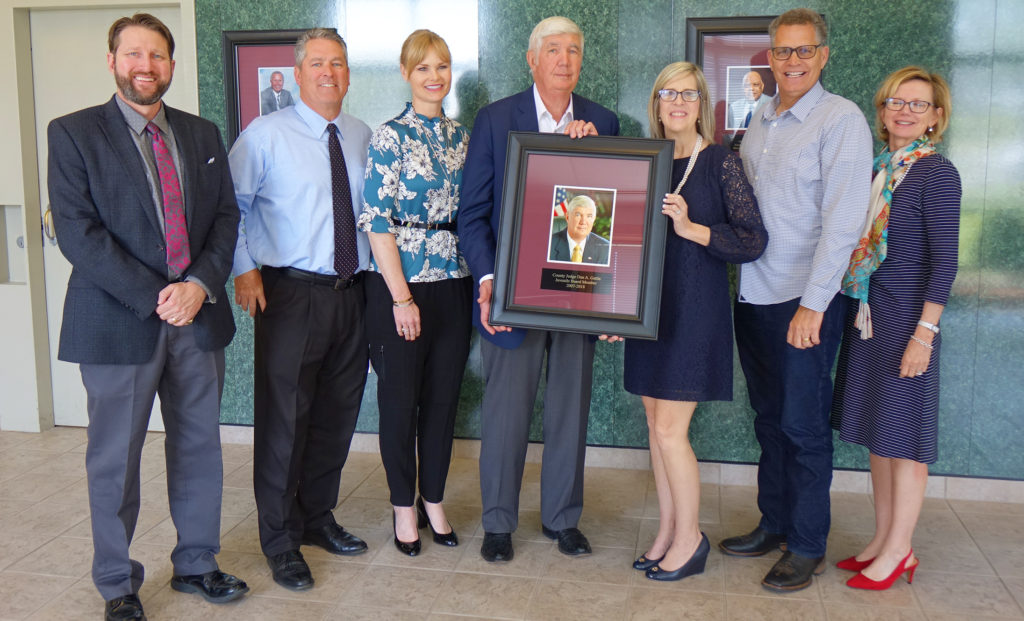 Director Scott Matthew was also honored for his re-appointment to the Texas Juvenile Justice Board for six years. He is the only remaining appointee of the Perry administration and was recently chosen by Governor Abbott to continue providing guidance and program support across the state.