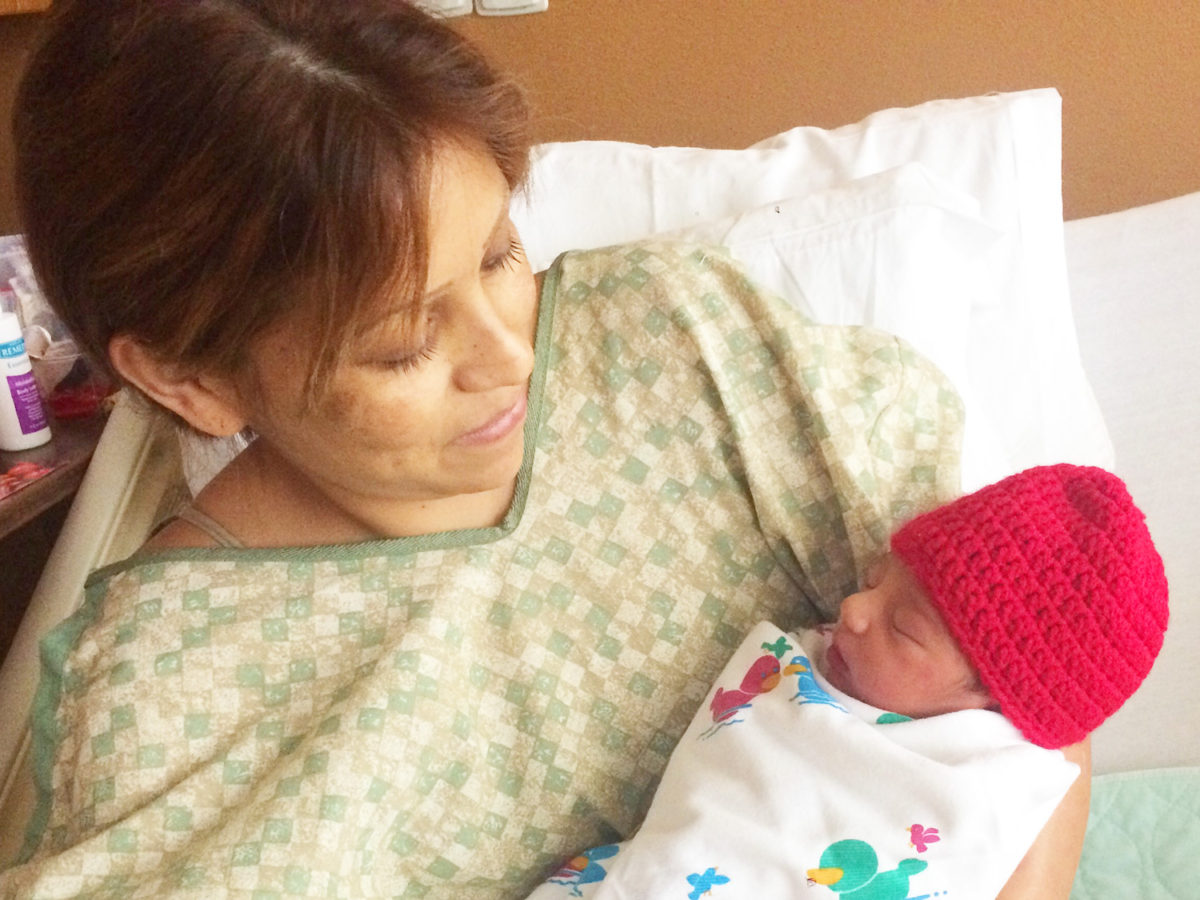 During the month of February, all babies born at St. David's HealthCare facilities—including St. David's Georgetown Hospital—receive a little red hat. The program, Little Hats, Big Hearts™, is a part of the American Heart Association's effort to bring awareness to heart disease and congenital heart defects, which affect at least 40,000 babies each year.
Approximately 1,300 red hats were knitted and crocheted by community volunteers. This is the second year for Little Hats, Big Hearts in Central Texas.
Pictured, Granger resident, Rocio Vargas, holding her newborn son, Samuel Valverde.