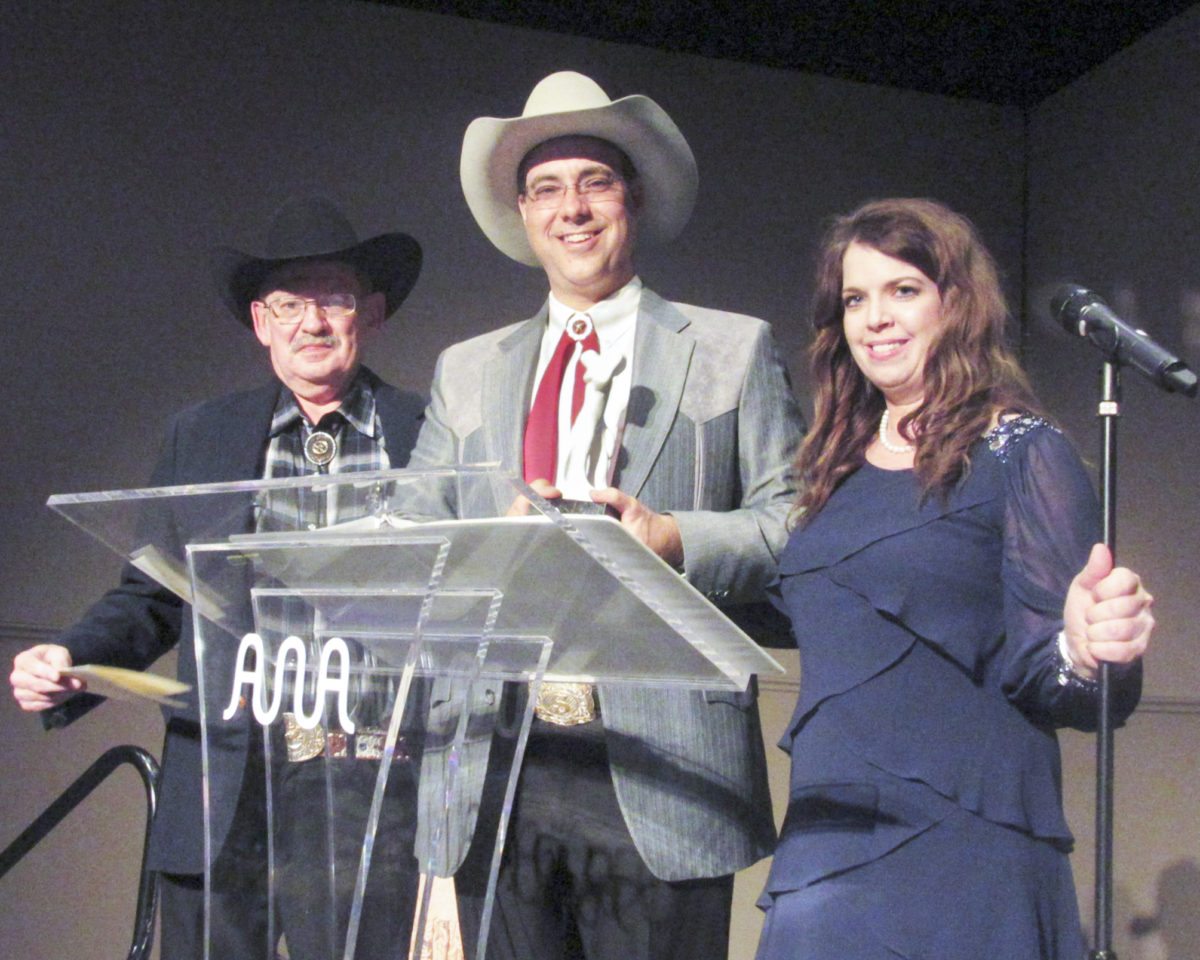 Fiddler and vocalist Paul Schlesinger of Taylor was the winner of the 2016 Western Swing Song of the Year for the tune, "You Were Meant to Ruin My Dreams." The song is a track on his CD, Paul Schlesinger and his Knights of Texas Swing.
The AWA's mission is to promote and preserve America's western past and its contemporary western future and all winners are nominated and voted on by a blind jury of their peers. "The Western Swing community is very tight-knit," Schlesinger says. "Many of the DJs have Internet or overseas stations and, globally, many people appreciate the authentic American western sound more so than modern America does so this music has a great global market."
"You Were Meant to Ruin My Dreams" was written in 1949 by lyricist Cecil R. "Butterball" Harris and composer Arlie A. Carter, who were also Taylor musicians.
Schlesinger says, "The original recording is a tad slower than my version, and by today's recording standards sounds a bit primitive. It sold well enough regionally, but was not a hit in 1949.
"In 2011, Cecil Harris told me he wrote the song to fit around the heartbreak theme, using a 'hook line' that would hopefully catch the public's fancy. I have had a great life, so it's not about a soulful connection to the lyrics or my personality. I really loved this song for the melody and the musical quality. I thought it had potential, and I decided to revamp it for my CD, adding twin fiddles, twin guitars, drums, and swing-style chord pattern."
In January, Schlesinger was contacted by the Academy of Western Artists (AWA) and informed that his recording of the song was a Top 5 Finalist for Western Swing Song of Year. "I really had no idea the song would ultimately win," says Schlesinger. My wife Tara and I attended the event thinking it would just be an interesting experience, and we'd never have the opportunity to go again. However, I think she secretly had more faith than me!"
Schlesinger was also nominated in two other categories, Album and Vocalist of the Year. "All the categories had stiff competition and I am very happy to have won in the song category. Since I didn't think I would win, I had not prepared anything. So I thanked the Lord for setting me on my life path, all the musicians who helped with the CD, as well as those folks who supported me."
The CD has caught the attention of many country and western swing enthusiasts around the globe, especially those who favor traditional, independently produced country music. You can see him at the Round Rock Old Settlers Reunion July 6th. Visit www.PaulSchlesinger.com and facebook.com/schlesinger.paul.