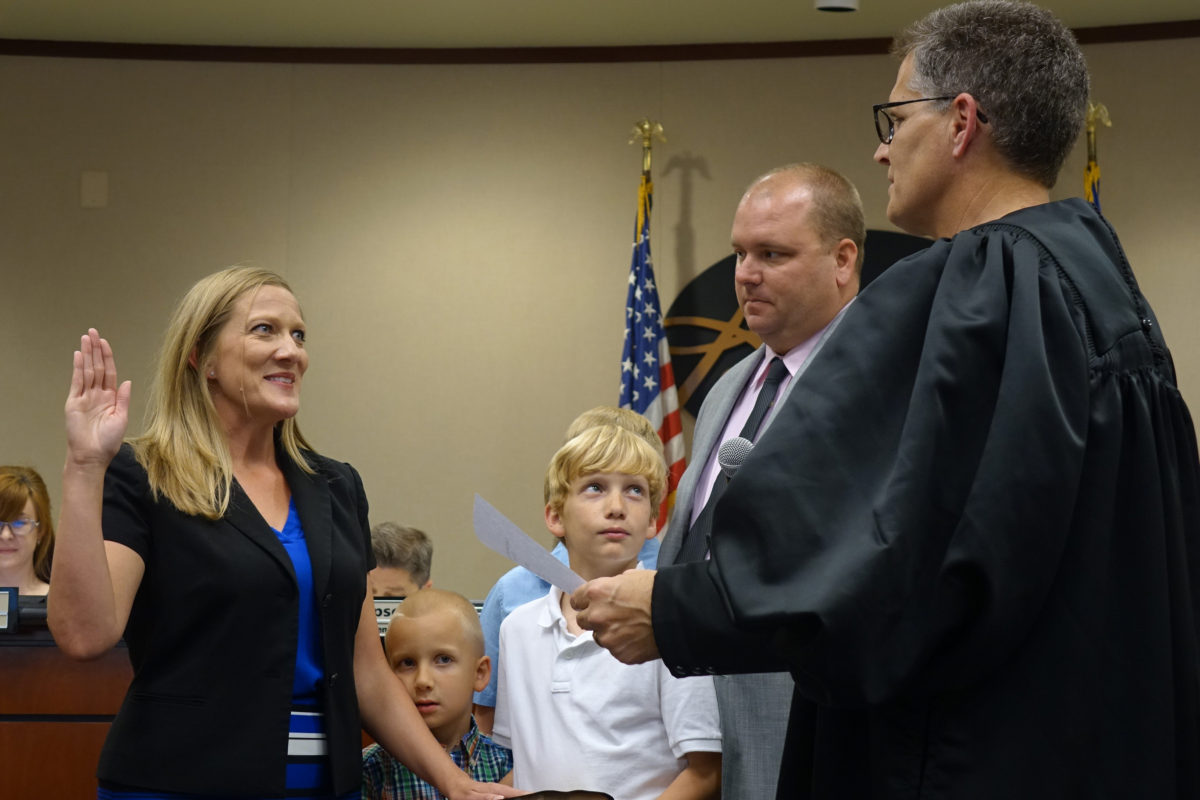 In a special City Council session, Mayor Dale Ross, Councilwoman Rachael Jonrowe and Councilwoman Valerie Nicholson took the oath of office for terms ending in 2020.
Jonrowe began serving her third term on the dais; Ross, a second, and Nicholson will be a freshman member.
Mayor Ross ad libbed his comments about an incredible previous three years and gratitude for a city council as talented as ours. "The last three years are what people can do when you have a unified Council and a world-class city staff who execute the vision and the policies as delineated by the City Council." He then listed achievements and successes in growth and development, as well as emergency services and the stunning growth in the Parks department.
Outgoing Councilman Keith Brainard shared emotional and poignant comments from the dais before joining his family in the gallery.Councilman Keith Brainard was recognized for his service and experience on Council. In his emotional comments, Mr. Brainard noted, "We are always heirs and beneficiaries of those who came before us…we do our best and we hope that those who follow us will find we were good and faithful stewards of the trust the public has placed in us."
Judge Bill Gravell administered the oath for Council member Nicholson, saying "You boys, you should be proud of your mom and she is going to be great for our community. You need to help your mom when she's away, you need to listen to your dad… mostly." He also thanked husband Blake for giving his wife to the community. Nicholson, also emotional at times, promised to find her own unique way to continue Mr. Brainard's legacy. "People have told me that winning a hard-fought election will make me a better Council member. I think that will be true. I look forward to serving with an open mind and a servant's heart."
Council member Jonrowe gave an impassioned speech thanking her supporters through a difficult race. She reiterated her goals and commitment to the trust placed in her. Full commentary from the meeting is available at http://georgetowntx.swagit.com/