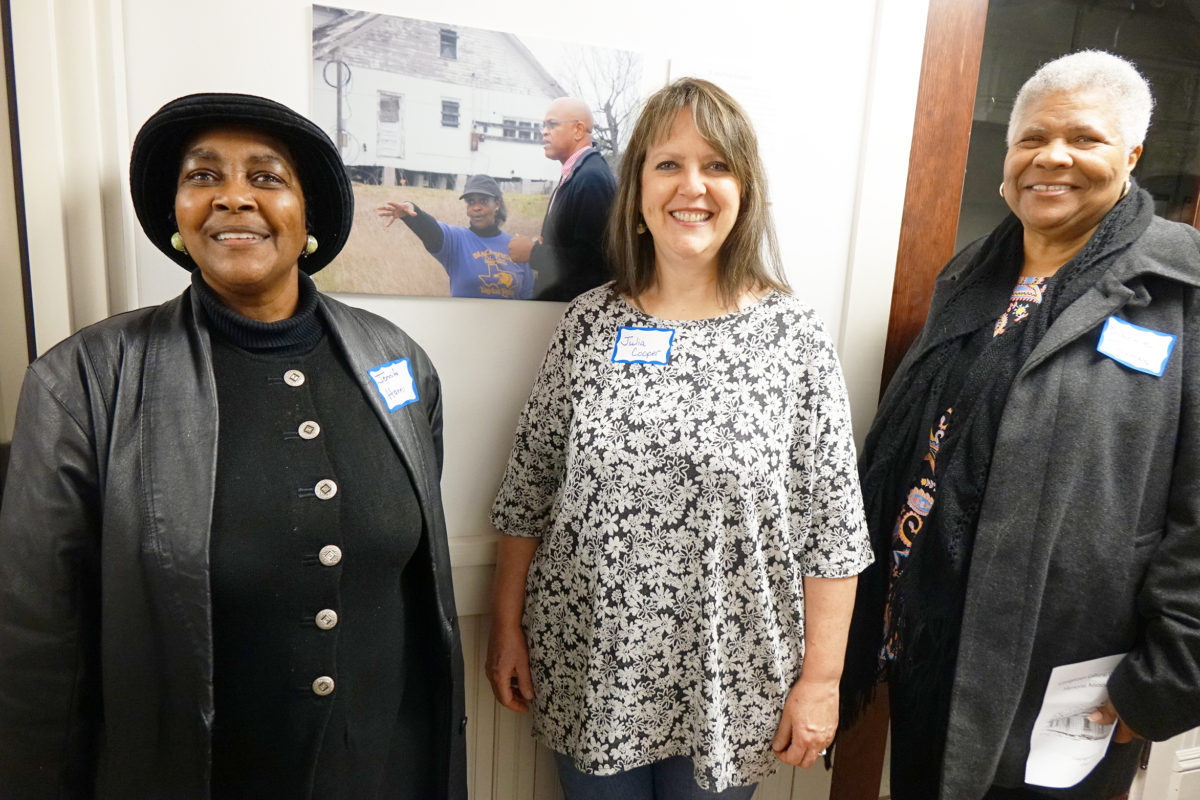 The Williamson Museum unveiled its latest new exhibit March 1—a photo array of some of the most influential and groundbreaking ladies who helped build our County into the productive and prosperous place we know it to be today.
Museum Executive Director Mickie Ross says, "The saying goes 'Behind every great man there is a great woman. In Williamson County the women stand in front.'"
Museum director, Mickie Ross

Paulette Taylor and Mayor Dale Ross

Paulette Taylor
The photography exhibit features 16 women who have made a difference in Williamson County, past and present. These women taught our children, shared the history of the county, sang and danced and were public servants in the political arena and the non-profit world.
From the first white woman up the Chisholm Trail to the founding of Wag-A-Bag, visitors will be greeted by images and stories about the women who have positively impacted our area.
One such lady is Jessie Daniel Ames (1883-1972). Ms. Ames graduated Southwestern University in 1902, when few women were even allowed to attend universities. When her husband passed away in 1916, she returned to Georgetown, and in 1919 organized the Georgetown Equal Suffrage League and the Texas League of Women Voters. She later became the Director of the Commission on Interracial Cooperation's Women's Committee and founded the Association of Southern Women for the Prevention of Lynching. She continued to work on racial equality issues until her death in Georgetown in 1972.
The museum will continue its efforts during 2019 and programming will be announced to highlight the accomplishments of these and other women of Williamson County. The Museum is free and open to the public Wednesday to Friday: 12pm-5pm and Saturday, 10am-5pm.